Photos: Alexander McQueen's Fashion in 'Savage Beauty' at Victoria and Albert Museum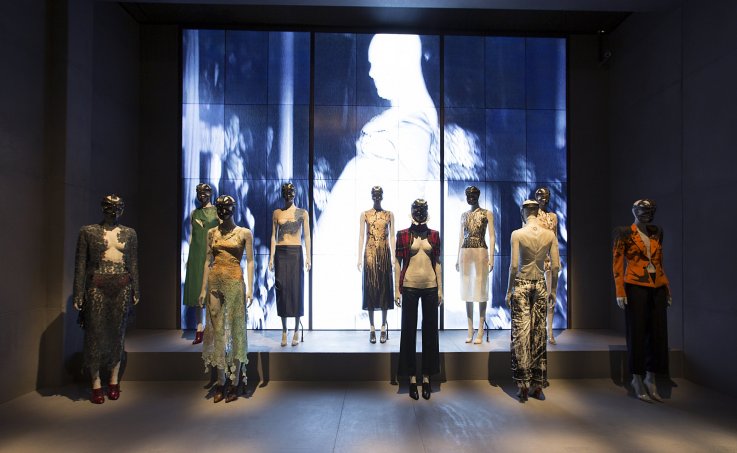 Lines have been stretching around the block for "Savage Beauty," the hot exhibit at London's Victoria and Albert Museum that showcases the extraordinary and innovative work of the late fashion designer Alexander McQueen. The exhibit, which features McQueen's work spanning his 1992 MA graduate collection to his unfinished 2010 collection, is in such high demand that the V&A is staying open around the clock for the final two weekends of the show, after an almost five-month run. The exhibit is designed to reflect the drama and spectacle of McQueen's runway shows.
"Savage Beauty" originally appeared at the Metropolitan Museum of Art, New York in 2011.