Me at 14: People Share Photos to Highlight Teen Innocence, Spotlight Roy Moore Sexual Abuse Allegations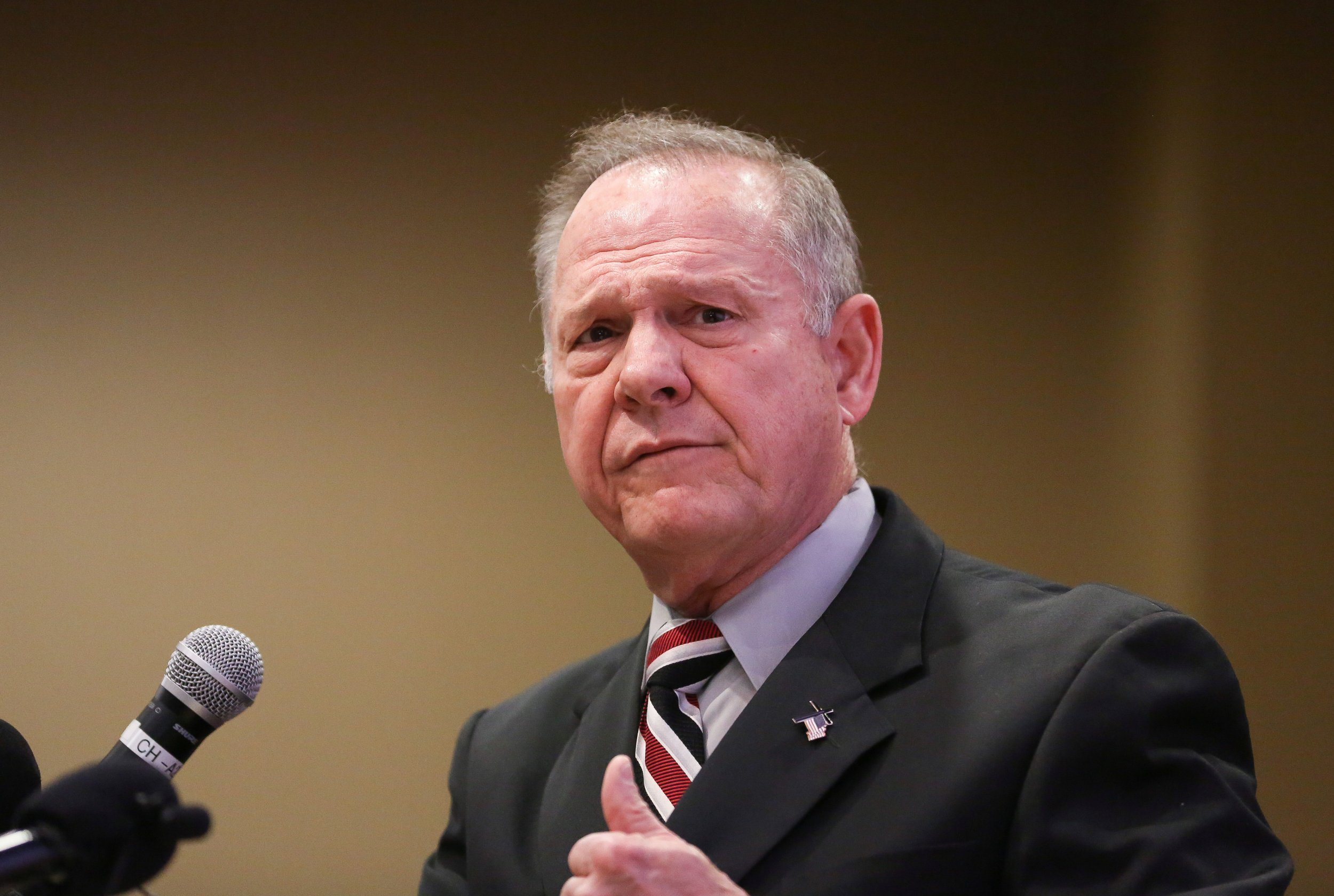 Twitter users are sharing pictures of themselves as 14-year-old teens to highlight the gravity of the sexual molestation accusations leveled at GOP Senate candidate Roy Moore of Alabama.
The trending topic was started by The Daily Show writer Lizz Winstead, who tweeted an image of herself as a 14-year-old after Moore was accused in a Washington Post report last week of sexually touching a 14-year-old girl while he was 32 and an assistant district attorney in the early 1980s.
"This is me at 14. I was on the gymnastics team and sang in the choir. I was not dating a 32-year-old man. Who were you at 14?" she captioned a photo with the hashtags "Me At 14" and "No Moore."
The White House and some GOP leaders have refused to fully back calls for Moore to drop out of the Senate race, saying he would be disqualified if the accusations were shown to be true.
Hundreds of women have shared pictures of themselves under the hashtag, describing memories of their lives as young teenagers—highlighting their childishness, goofiness and inability to make decisions regarding romantic relationships.
"I was eating a lot of chocolate chip cookie dough and learning to do the 'hustle' and not worrying about a 32-year-old man trying to hustle me," tweeted news anchor Katie Couric.
"I worshipped my brother. I loved my dog, Pucci. I loved OMD. I had big hair. I was happy. I was innocent," wrote actor Alyssa Milano.
Others shared memories of abuse.
"lizz i was actually 15 in this pic .. but pregnant at 14. it took me decades to realize the most of the bad things that happened to me were NOT MY FAULT. I AM SO HAPPY that we might have put a stop to MEN ABUSING GIRLS & Women!!" wrote one user.
Men also shared images and stories under the hashtag.
"A picture around the age when as a teen #MeAt14 when I was sexually assaulted, over 40 years ago. Still remember it to this day, though at the time I did not report it, nor tell anyone, since I didn't know it was assault. I do now, that doesn't mean it didn't happen," tweeted political analyst Timothy McBride.
Moore has described the accusations that he molested a 14-year-old and made sexual advances to other teenagers at the time as "completely false and untrue," and said on Sunday he would sue The Washington Post for publishing the report.
In an interview with Fox News's Sean Hannity on Friday, Moore did not rule out that he had dated women in their late teens, but later said he could not recall ever doing such a thing.
Several GOP senators rescinded their support for Moore after the accusations were made public, but the former judge has pledged to stay in the race for the Senate. Other supporters, including former White House chief strategist Steve Bannon, have continued to back him.