To Me, Pride Is Service. But the Transgender Military Ban Means I Can't Serve How I Want To | Opinion
Marches, protests and celebrations across the country planned for LGBTQ Pride Month in June have been canceled or moved online to protect everyone's safety during the pandemic.
But for me, the truth is that Pride looks pretty similar to other years. In my small, rural town in eastern Ohio, the closest Pride events are an hour's drive away or farther. At this time of year, I'm usually too busy with work to travel—I'm juggling chores on my family farm, wrapping up the academic year at the school where I teach, studying for my own grad school exams and getting ready to start my summer job. And like we're all doing this year, I've always found ways to connect with my LGBTQ family online.
I'm proud to be part of such a strong, brave and inspiring community. We have overcome so much. Like most LGBTQ people, I have had experiences where others treated me as less than a person, simply because I'm transgender. The announcement of the transgender military ban three years ago was one of these devastating experiences, and I've been fighting against it ever since.
For me, Pride has always been connected to service, from doing all I can to support my family, friends and neighbors, to pursuing my dream of enlisting in the U.S. military. How I live my life every day lets me show the world that there is nothing about me being transgender that makes me less than anyone else. I'm incredibly proud of all I've accomplished and what I'm able to do for those around me, but I'm still not able to serve the way I want to.
Like many people in the area where I'm from, I've always dreamed of joining the military. I've been training and studying for years to become fully qualified, so the first time I put on my ROTC uniform I was overwhelmed with emotion. I remember so clearly the moment I completed my first ruck march and when I passed my first physical fitness test. Each of these moments brought me one step closer to my goal of serving my country.
This work ethic has always been a core part of my identity. I was raised to value service, and my family always taught me to put other people first. It's a shared value and a strong cultural norm in my town. For me, the best way to put my passion and skills toward helping my country is through military service. That's why I'm challenging the transgender military ban in court and fighting for the chance to serve alongside neighbors, classmates and friends.
Despite my training and my skills, I'm blocked from enlisting because of the current federal ban on transgender service members. I'm challenging this ban, not only because I would be proud to join the ranks, but because transgender Americans like me have valuable skills to contribute to our nation's military, and our whole country benefits from more qualified recruits.
While I continue to fight the ban in court, and maintain my fitness to serve by studying and working out, I've also worked as a teacher at the same high school I attended when I was growing up. It didn't take long for my colleagues and students to realize who I was and understand that I had transitioned. One day, a group of students lingered after class and came up to my desk. They explained that they were part of the LGBTQ community too and told me how excited they were to have me at the school as a mentor.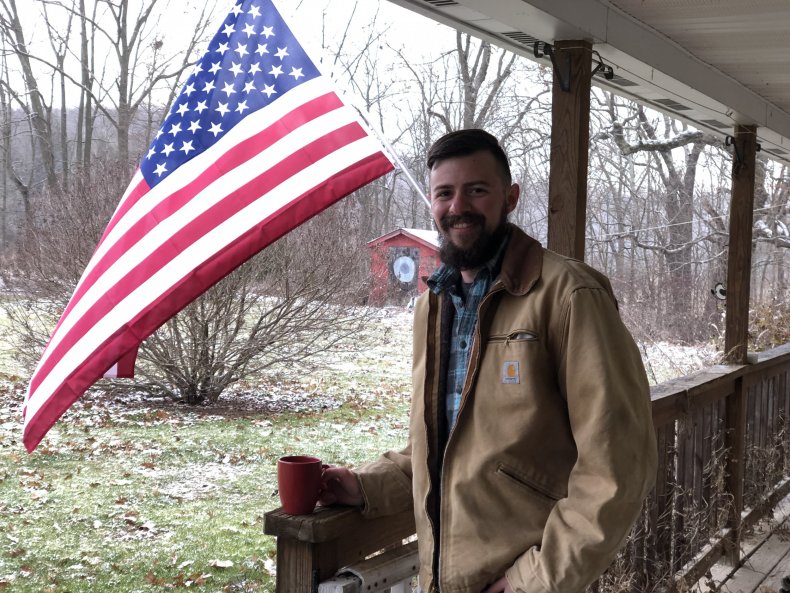 When I was growing up, I didn't have openly LGBTQ teachers to look up to, and I was struck by a strong sense of responsibility to these young people. I'm proud to be a role model and a resource for them. Moments like that are my inspiration. They push me to work harder to make our country a better, safer place for everyone to grow up in.
Pride month is a time to celebrate our accomplishments, honor our victories throughout history and renew our commitment to a future where every LGBTQ person has the freedom to achieve their full potential and contribute to their community.
So while we might not have the same parades and gatherings this year, I'm celebrating Pride by continuing to fight until every qualified American, regardless of gender identity, has an equal opportunity to serve.
Nicolas Talbott is an aspiring service member challenging the administration's transgender military ban in federal court. He lives in Lisbon, Ohio.
The views expressed in this article are the author's own.