'Mean Girls' Broadway Musical: How to Get Tickets and Everything We Know About the Show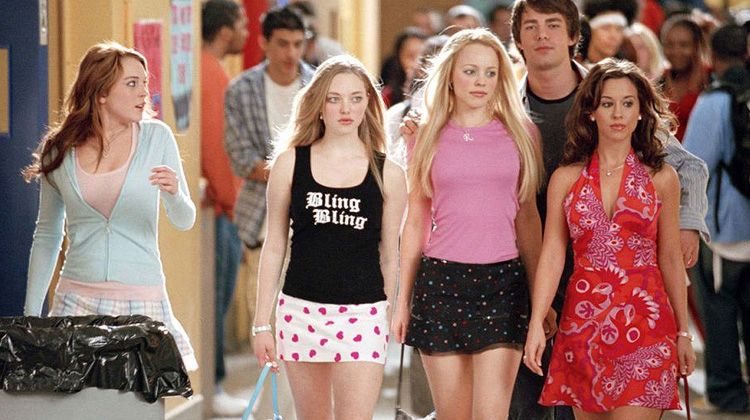 On October third, he asked me when he could buy Mean Girls Broadway tickets. The answer? On October third.
In a smart marketing move, tickets for the upcoming Mean Girls Broadway musical went on sale today (October 3). For those who don't know, fans have lovingly decreed October 3 "Mean Girls day" in honor of one of the 2004 film's many quotable lines: "On October 3, he asked me what day it was. 'It's October 3.'"
Aaron Samuels and Cady Heron will make their Broadway debut at the August Wilson Theatre (RIP, Groundhog Dog). Previews begin March 12, 2018. So before you rush to buy tickets to the show, let's go over what we know so far.
How to get tickets
As of 10 a.m. Oct. 3, the general public can purchase Mean Girls Broadway tickets online. You can also head over to the August Wilson Theatre box office at 245 West 52nd Street to buy tickets in person (and avoid extra service fees) before 6 p.m.
If you're a New Yorker with some free time, you can also hit up one of the give-away locations in Midtown, and possibly score tickets for free. And if you don't get the free tickets, you'll at least walk away with Mean Girls swag and cheese fries. The Mean Girls giveaway truck will be at August Wilson Theatres from 11 a.m. to 1 p.m.; at 43rd between 7th and 8th avenues from 1:30 to 3 p.m., and Union Square West from 3:30 to 4:30 p.m.
Who's in the cast
Meet the people who will be saying the lines you have memorized in a slightly different cadence:
Tina Fey's character, Ms. Norbury, will be played by Broadway alum Kerry Butler. Butler was nominated for a Tony for her role in Xanadu.
Cady Heron will be played by Erika Henningsen, who recently played Fantine in the Les Miserables revival.
Regina George will be played by Taylor Louderman. She is in the current run of Kinky Boots.
Janis Ian will be played by Barrett Wilbert Weed. She also has appeared in Heathers: The Musical.
Damien Hubbard will be played by Grey Henson.
Gretchen Wieners will be played by Ashley Park.
Karen Smith will be played by Kate Rockwell.
Aaron Samuels will be played by Kyle Selig.
Tina Fey's involvement
Don't worry, Tina Fey, who wrote the original 2004 film, is heavily involved with the musical, having written the book for the production.
The songs
Sadly, we don't know much about the songs yet. But we do know the music will be done by composer Jeff Richmond, who also composed the signature 30 Rock, Unbreakable Kimmy Schmidt and Great News music.
Seems like this musical is going to be pretty grool.