'Mean Girls' Day: Why is October 3 Mean Girls Day on Twitter and When Did It Start?
Twitter this morning (Thursday, October 3) is full of references to cult 2000s film Mean Girls as fans of the Lindsay Lohan-starring movie celebrate Mean Girls Day by wearing pink (despite it not being a Wednesday), adding to their Burn Books and telling Glen Coco to go. Fans less familiar with the 2004 teen comedy, however, are being left perplexed as to why October 3 is celebrated as Mean Girls Day by fans across the world and how long it has been a tradition.
Why is October 3 Mean Girls Day?
The reason for October 3 being known as Mean Girls Day is due to a fairly throwaway moment in the film which, as is the way with Twitter, has been blown up into a huge thing.
Early into Cady Heron's (played by Lindsay Lohan) time at North Shore High School, she develops a crush on Aaron Samuels (Jonathan Bennett), the jock who sits in front of her in math class. As she falls for him, she begins to obsess over the tiny moments of interaction she has with him, like when he asks to borrow a pencil.
In Cady's voiceover about this crush, we get the line that has led to Mean Girls Day. She says: "I began talking to Aaron more and more. On October 3, he asked me what day it was." "It's October third," she says to him.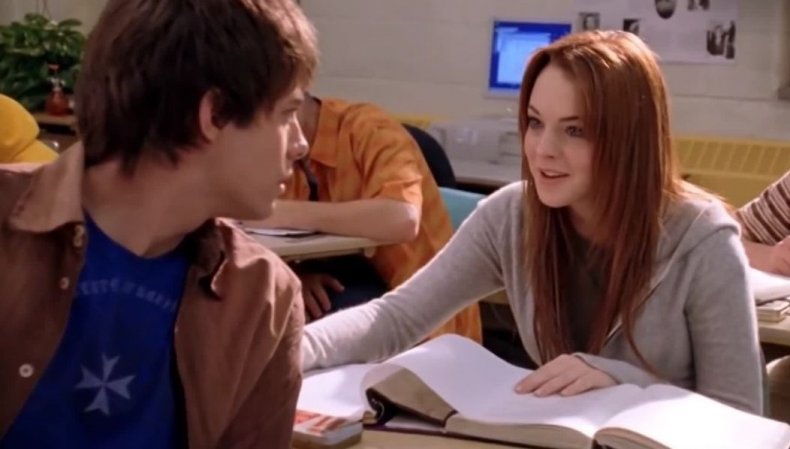 Though the film was released in 2004, it was not until 2011 that Mean Girls Day (unlike 'fetch') started to happen. In a post on the website Tengaged on October 3 that year, somebody posted the quote in a post titled "Happy National Mean Girls Day."
It was not until the following year, however, that it was picked up by the press, with sites like E! News posting articles about National Mean Girls Day. However, the international fan base of the film has led to the national being dropped since the early days of the so-called holiday.
For this year's Mean Girls Day, Paramount has even released a special 15th anniversary "Burn Book" Blu-ray edition of the film, which includes the full script to the film and art cards featuring characters such as Regina George (Rachel McAdams), Karen Smith (Amanda Seyfried) and Mrs. Norbury (Tina Fey).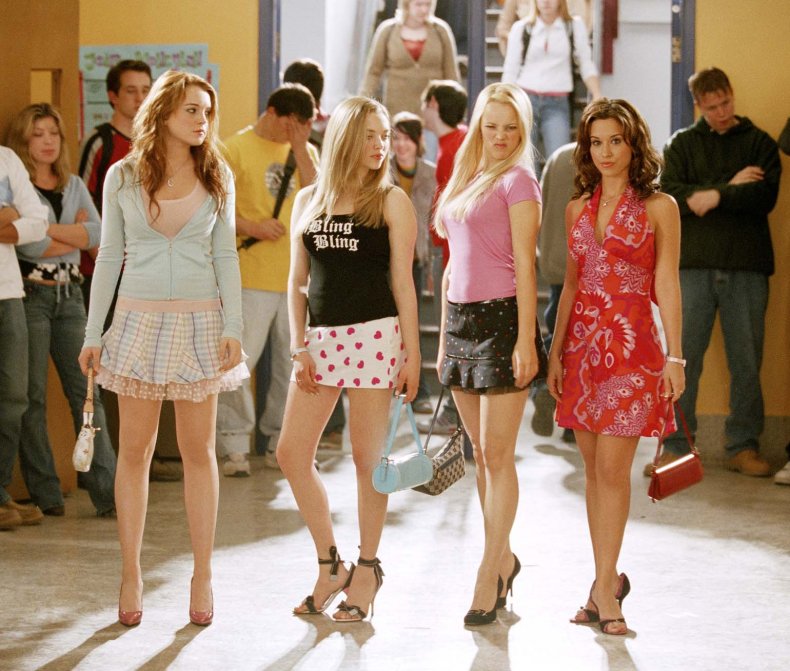 Fans have also been taking to Twitter with their favourite GIFs and quotes from the film. For example, one fan paraphrased another classic Mean Girls quote by tweeting: "There's a 30% chance it's already October 3," while another wrote: "Turns out #NationalPoetryDay is also #MeanGirlsDay -- make of that what you will."
To celebrate the day, writer and star Tina Fey will be hosting a movie viewing party on the Mean Girls on Broadway Facebook page from 8 p.m. ET.
For those who want to watch the film to celebrate Mean Girls Day, Mean Girls is streaming on the Cinemax and HBO Now Amazon Prime add-ons and is available to rent and buy on most digital stores including YouTube, Google Play and the Apple Store.