Anti-Exemption MMR Bill Passes Washington State House Amid Measles Outbreak, Heads To Rules Committee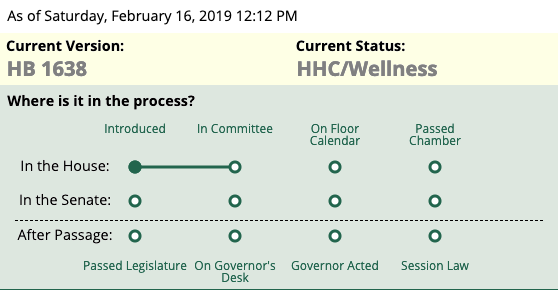 Anti-vaxxers could soon be overruled if a bill, making its way through Washington state government to limit parents' opting out of the measles, mumps and rubella vaccine, continues to make gains.
On Friday, nine Democrats and one Republican of the state's Health Care and Wellness Committee voted for House Bill 1638, which used blunt language curbing parents from attempting to get a pass from submitting their children to vaccinations.
"A philosophical or personal objection may not be used to exempt a child from the measles, mumps, and rubella vaccine," the bill reads.
Currently, there are at least 52 known cases in Washington state and four in Oregon, according to The Associated Press. The wildfire spread of the highly contagious virus led to Gov. Jay Inslee announcing a state of emergency. It also placed some urgency behind Friday's vote in Olympia.
The passing of the measure (which now heads to House Rules Committee) came as hundreds of anti-vaccination activists descended on the capital to protest it. "
"I'm confident we can do something to make sure that we are keeping our communities safe," said Rep. Monica Stonier (D-Vancouver), who helped push the bill along with its sponsor Rep. Paul Harris (D-Vancouver), according to The Seattle Times.
In a Feb. 8 hearing leading up to the vote, some parents and guardians walked away unconvinced by the bill's merits; countering that they reserve the right to opt out if they have personal or philosophical beliefs to protect them from supposed bad effects and reactions to them.
"Where there is risk, there must be choice, and there is risk with this vaccine as there is with any other medical procedure," Susie Corgan, of Informed Choice Washington, a nonprofit organization promoting "personal freedoms and individual choices, including health care choices" told The AP after the hearing.
On the organization's social media page, a Jan. 30 post channeling Dr. Martin Luther King Jr. seemed to making a decisive pitch to get out as many of the anti-HB 1638 voices as possible for the hearing.
It read: "Will you stand by and watch as children of poor or under-educated families are forced to have the MMR vaccine because their parents don't have the ability to seek a religious or medical exemption?"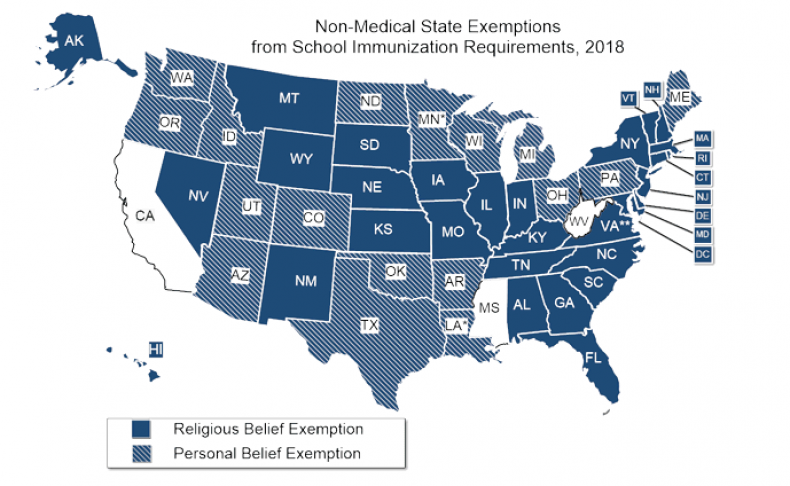 While there is legislation in all U.S. states mandating specified vaccines for students, there exist exemptions and those vary from state to state, according to the "bipartisan organization" National Conference of State Legislatures.
The organization stresses that school immunization laws will bow to exemptions for "medical reasons" however, only a select few states permit people to exercise religious beliefs opposing immunizations.
For now, Washington remains one of 17 states granting philosophical exemptions to any parent or guardian fussing about immunizations "because of personal, moral or other beliefs," the organization states.