Measles Outbreak 2019: What Are the Symptoms, How Does It Spread?
A measles outbreak has prompted a state of emergency in the state of Washington, an area that is considered a hot spot for the anti-vaccination movement.
The number of cases has continued to rise, with 34 confirmed and nine suspected cases of the disease. Of those cases, 24 confirmed cases involved children 10 years or younger, and nine more involved children between the ages of 11 and 18, ABC News reported.
The final confirmed case involved a patient between 19 and 29 years old.
In 30 of the 34 confirmed cases, individuals were not immunized, health officials said.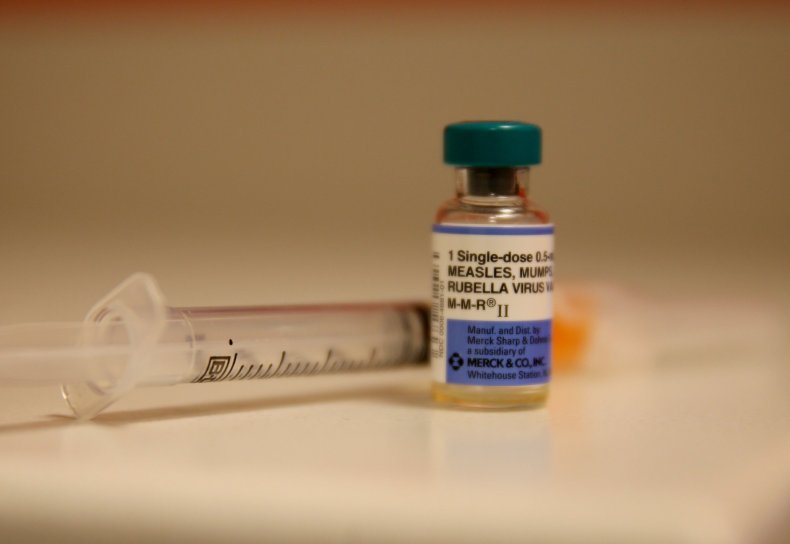 What is measles, how does it spread?
Measles was once a deadly disease among American children until a vaccine for it became available in 1963. The highly contagious childhood infection, which is caused by a virus, is considered extremely rare, with only 188 reported cases in the United States in 2015.
According to the Mayo Clinic, measles spreads when an infected individual coughs, sneezes or talks near other people. Infected droplets from the individual with measles can spray into the air or land on a surface, where they remain active and contagious for hours.
Those who are unvaccinated, travel internationally to developing countries or have a vitamin A deficiency are more likely to catch the disease.
What are symptoms of measles?
Symptoms of measles typically appear between 10 to 14 days after a person has been exposed to the virus. The symptoms include fever, dry cough, runny nose, sore throat, conjunctivitis, tiny white spots with bluish-white centers on a red background inside the inner linking of the cheek, and a skin rash.
In the first 10 to 14 days after an individual is infected, they will show no signs or symptoms of the disease, as the virus is incubating. Then, for two to three days the person will begin to experience a mild to moderate fever, persistent cough, runny nose, sore throat and inflamed eyes.
Infected individuals then will see a splotchy red rash spread, first on the face, then down the body. As the rash spreads, a person can also experience a spike in temperature, according to the Mayo Clinic.
Vaccines against measles
The U.S. government recommends two vaccines that help prevent measles. The first, called MMR vaccine, helps protect children and adults from measles, mumps and rubella. A second immunization is the MMRV vaccine, which protects children from measles, mumps, rubella and chickenpox.
The MMR vaccine and MMRV vaccine are usually given in two doses to young children, according to the Centers for Disease Control and Prevention (CDC). Two doses of the MMR vaccine are 97 percent effective, while just one dose is about 93 percent effective, the CDC said.