Measles in Europe: Vaccinations Urged by CDC Before Traveling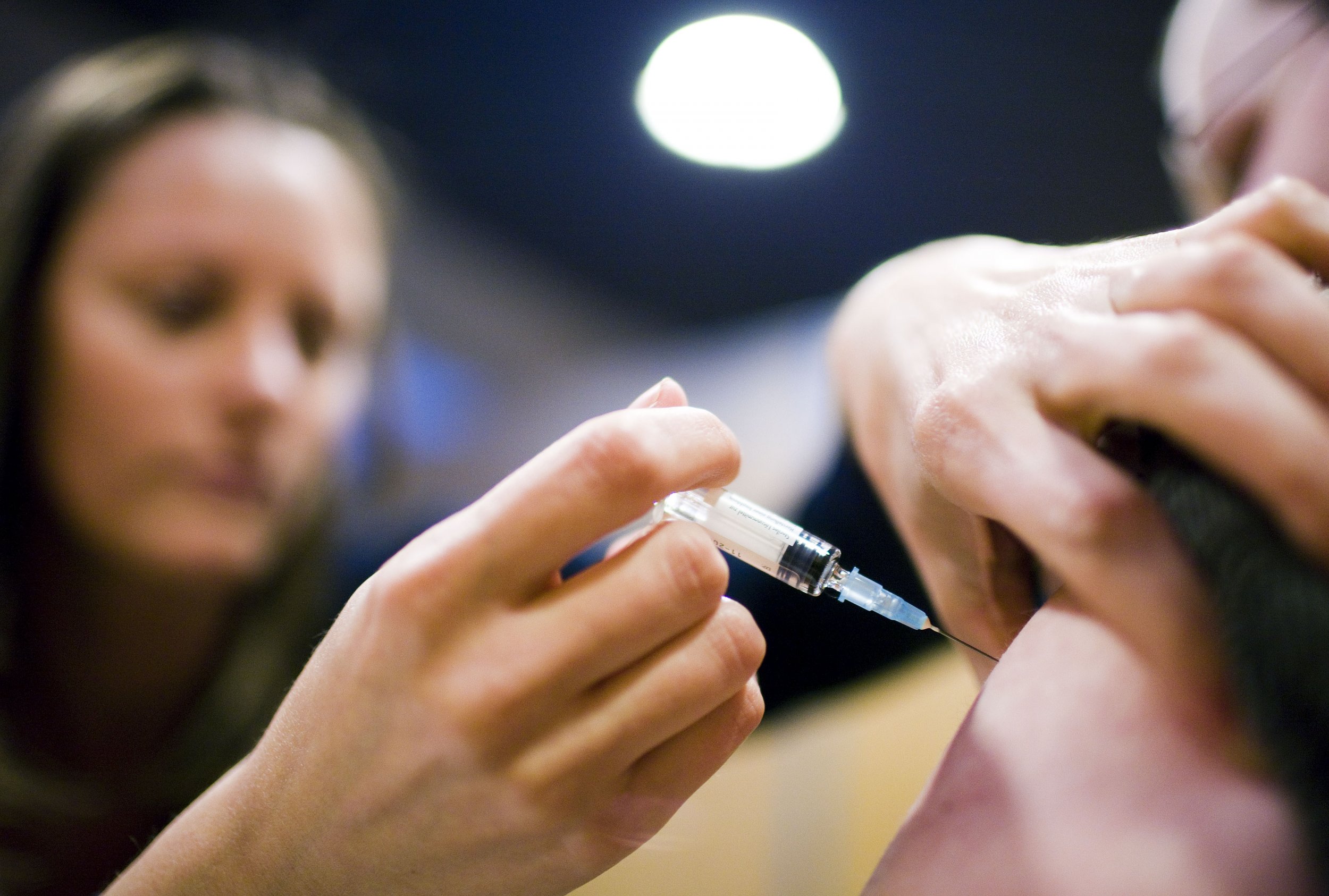 The ease of international travel means pretty much any infectious disease is a mere plane ride away. That's why public health officials are constantly putting out travel advisories and alerts, including one Wednesday from the U.S. Centers for Disease and Prevention (CDC) that cautions all Americans planning for a European holiday to be aware that measles appears to have made a regional comeback.
According to the CDC, more than 14,000 cases of the highly infectious virus have so far been detected in Eastern and Western Europe since January 2016. Sixteen countries in Europe—Austria, Belgium, Bulgaria, the Czech Republic, Denmark, France, Germany, Hungary, Iceland, Italy, Portugal, Slovakia, Spain, Sweden, Romania and the U.K.—have all reported cases of the virus.
Measles transmission is highly preventable through routine vaccination. A vaccination for the virus is recommended by the CDC, especially when traveling to locations where recent cases were reported. The CDC recommends getting vaccinated at least four to six weeks before traveling to an affected region of the world in order for the vaccine to be most effective. But vaccination rates are still low in some parts of the world, either due to lack of access or because of personal and religious beliefs.
Measles is by far one of the most contagious of all infectious diseases. It is airborne and spreads easily when a person coughs or sneezes. Approximately nine out of 10 people who are susceptible and unvaccinated will contract the virus if exposed to someone who is infected.
Symptoms of the virus include rash, runny nose, high fever, red and watery eyes and gastrointestinal distress. Sometimes an infected person may develop secondary problems. They may include lung infections such as pneumonia and encephalitis (brain swelling). In 2015, there were more than 134,000 measles deaths worldwide, according to the World Health Organization. In general, thanks to vaccines and improved public health, there has been a 75 percent decline in deaths from the virus.
In recent years, the U.S. has contended with a number of outbreaks due to low vaccination rates. A large measles outbreak in 2015, in Orange County, California, spread to Massachusetts, New Jersey, New York, Nevada, South Dakota, Texas and Utah. Health officials traced the source of that outbreak to California; it began when 40 people visited Disneyland in December during the busy holiday season. Most were not vaccinated. Officials from the CDC later said that 70 percent of these documented cases throughout the U.S. were a result of California's outbreak.
Measles in Europe: Vaccinations Urged by CDC Before Traveling | U.S.