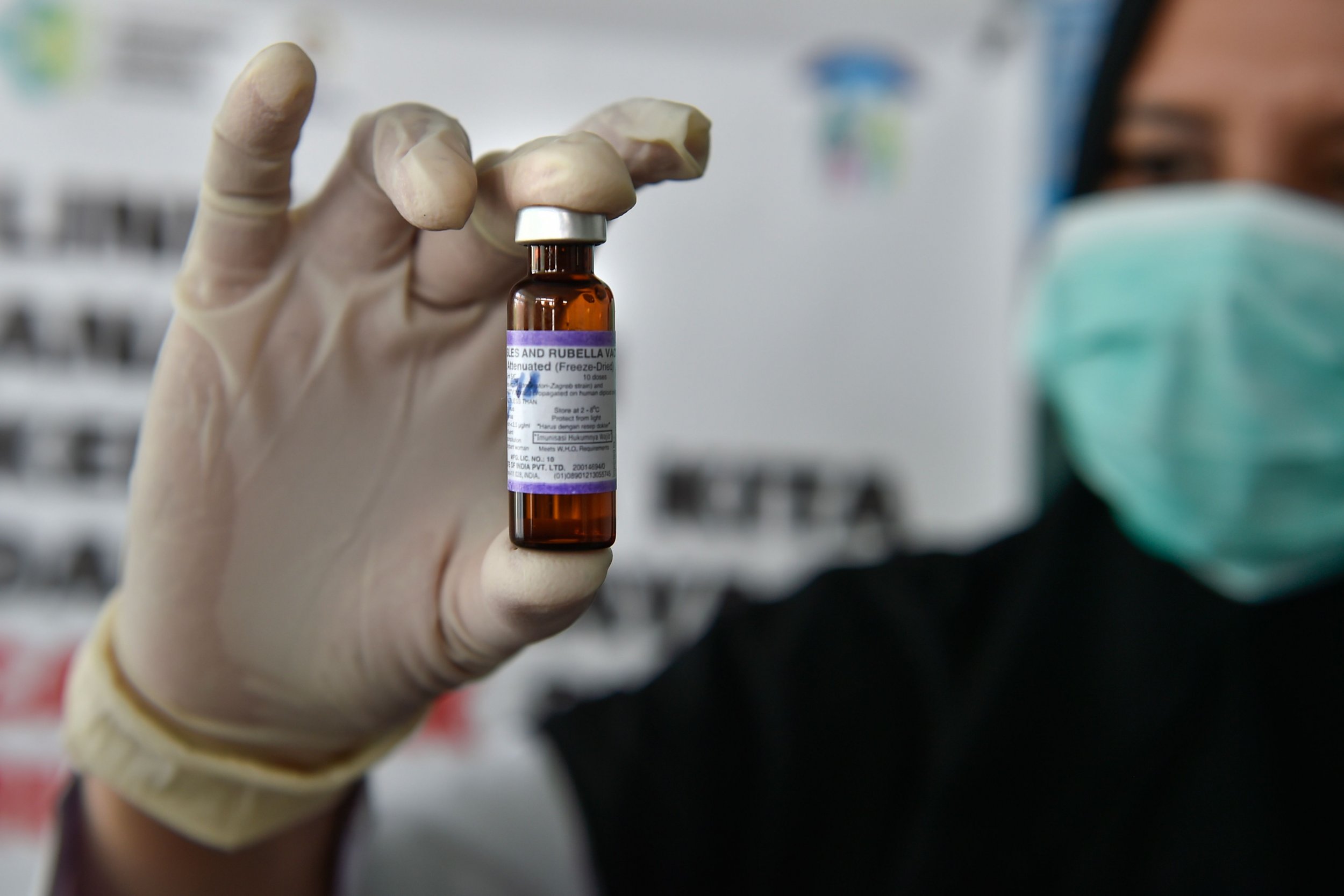 A person carrying measles passed through the Los Angeles International Airport (LAX) on February 21, the Los Angeles County Department of Public Health said in a statement published on March 12.
"This person arrived on China Eastern Flight 583 at the Tom Bradley International Airport (TBIT) Terminal B, Gate 133, on Thursday, February 21, 2019, at 9:00 a.m. and had a layover at Delta Airlines, Terminal 3, Gate 32, while awaiting departure on Delta Flight DL 5705 on Thursday, February 21, 2019. Individuals who were at Terminal B and Delta Terminal 3 from 9:00 a.m. through 9:00 p.m. on Thursday may be at risk of developing measles due to exposure to this traveler," the release said.
China Eastern MU 583 travels from Shanghai's Pudong International Airport to Los Angeles.
The statement said that there was currently no risk of measles, which can be transmitted through coughing and sneezing and survive in the air for two hours, existing at LAX.
"If you think that you or someone you know has been exposed to or has measles, contact your healthcare provider by phone right away before going in," Muntu Davis, a Los Angeles County Health Officer, said in the release. "People who may have been exposed to measles and who have not been immunized, may receive measles immunization and be protected from developing the disease. Getting immunized is the best way to keep from getting and spreading measles."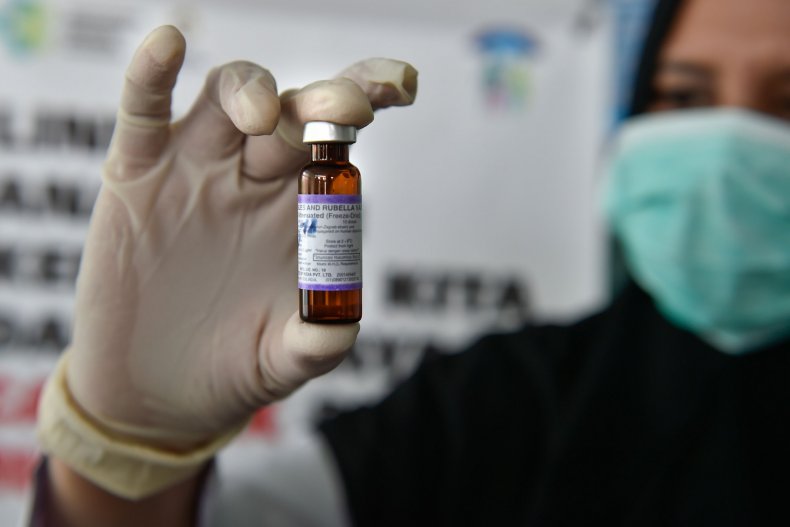 The case in Los Angeles comes amid outbreaks across the country. This year, 228 cases of measles have been confirmed in 12 states as of March 7, and outbreaks—defined as at least three cases—have been reported in New York, Washington, Texas, Illinois and California.
Last year, which registered the second-most measles cases since 2010, 372 infections were recorded. In 2014, the year with the most cases since 2010, 667 people were infected.
The current spread of the disease, which is preventable, has been accompanied by increased attention on immunization legislation promoted by state lawmakers.
Following large outbreaks in New York, state legislators proposed a bill to allow minors who are at least 14-years-old to get vaccines without parental approval.
In Arizona, Republicans have backed bills to allow greater exemptions for vaccines. One state legislator called mandatory immunizations "Communist."
"I read yesterday that the idea is being floated that if not enough people get vaccinated, then we are going to force them to. The idea that we force someone to give up their liberty for the sake of the collective is not based on American values but rather, Communist," Representative Kelly Townsend wrote last month.
Public health experts have expressed frustration at the spread of measles, which the CDC said was eliminated in 2000, given that an effective vaccine exists.