Measles Outbreak Spreads Near Portland, Officials Call Area an Anti-Vax 'Hot Spot'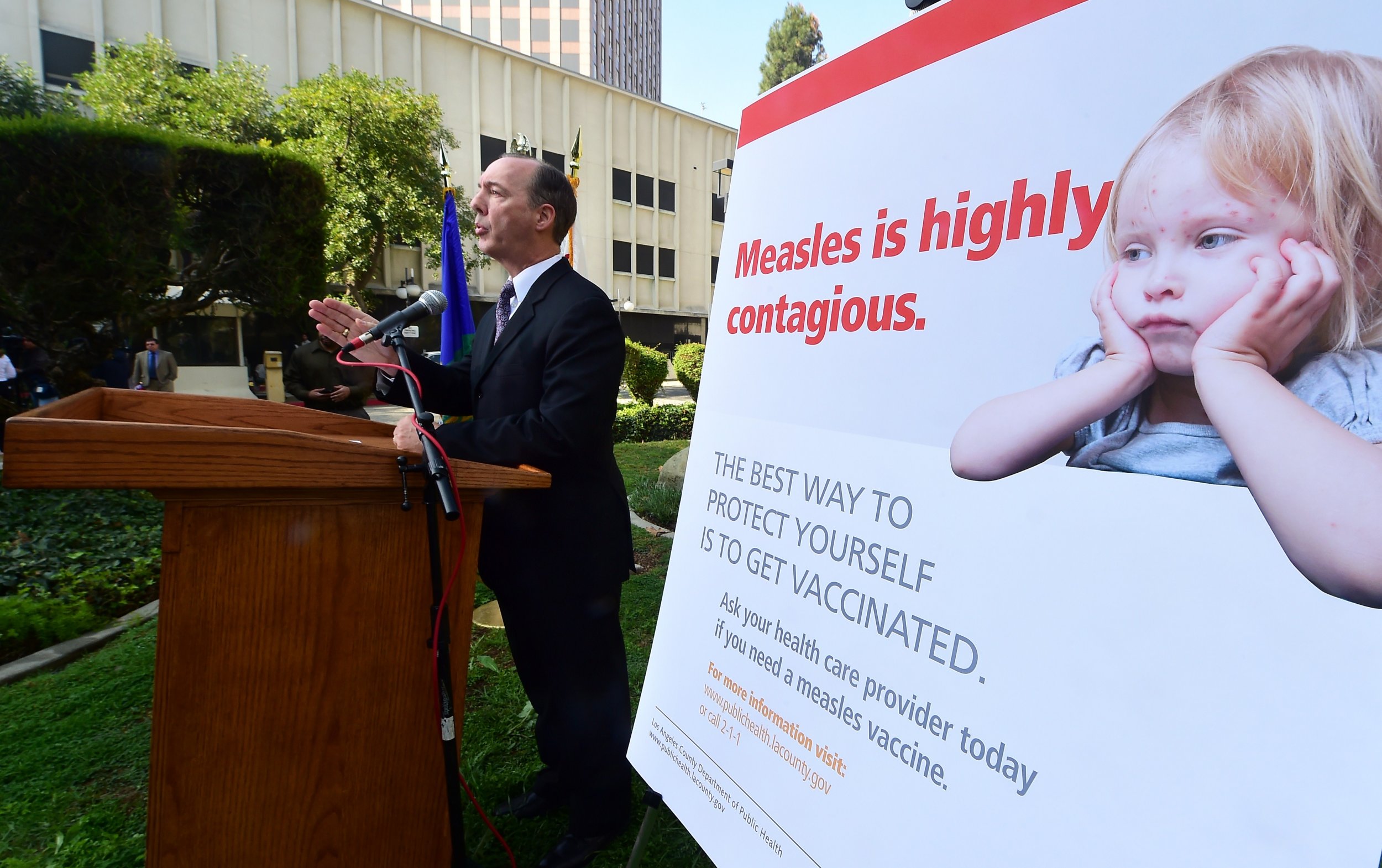 A day after Washington Gov. Jay Inslee declared a state of emergency due to a measles outbreak, the number of confirmed measles cases in southwest Washington has climbed to 31.
In what public health officials characterize as an anti-vaccination "hot spot" in Clark County near Portland, Oregon, children account for 30 of the 31 cases, the Los Angeles Times reported.
According to The Oregonian, most of the cases involved children younger than 10, the Clark County Public Health Department in Washington said in a statement. One adult was infected, while the rest are teenagers. Oregon officials didn't provide the age of the adult infected there.
Inslee said the number of cases "creates an extreme public health risk that may quickly spread to other counties."
Health department officials have connected 27 of the Clark County measles cases to non-immunized people while four cases remain unverified. One person has been hospitalized due to the illness.
Due to lower than normal vaccination rates in areas near Portland, officials said people in the area were exposed to the deadly disease at more than three dozen locations, wrote the Los Angeles Times.
Locations and venues include Portland International Airport, at the Moda Center during a Portland Trail Blazers basketball game, an Amazon Locker location and stores such as Costco and Ikea.
Public health officials in Clark County included another venue where people may have been exposed: an urgent care facility in Vancouver called the Legacy GoHealth Urgent Care Cascade Park located at 305 S.E. Chkalov Dr., with exposure estimated to be from 6:25 p.m. to 10:15 p.m. on January 22.
One case also was confirmed in King County, Washington, in the Seattle area, and another in Multnomah County, Oregon.
Measles is highly contagious and spreads through the air when an infected person coughs or sneezes. Years after the measles vaccine was introduced in the United States in 1963, officials considered the illness eradicated in the country.
But measles is still a big problem in other parts of the world, wrote the Los Angeles Times. Travelers infected abroad can bring the virus into the country and spread it, causing periodic outbreaks.
In 2018, there were 17 outbreaks and about 350 cases of measles in the U.S.
Officials still are not sure where the Pacific Northwest outbreak began. The first known patient sought medical care on Dec. 31, but it is unknown if others were sick before that and chose not to seek treatment. For now, public health officials are focused on preventing additional exposure.
On January 22, Clark County officials in Washington declared a public health emergency, leading up to Inslee's state of emergency declaration on Friday.
Idaho authorities have issued warnings, as well.