Measles Outbreak State of Emergency Declared, Unvaccinated Minors Barred From Public Schools, Places in New York County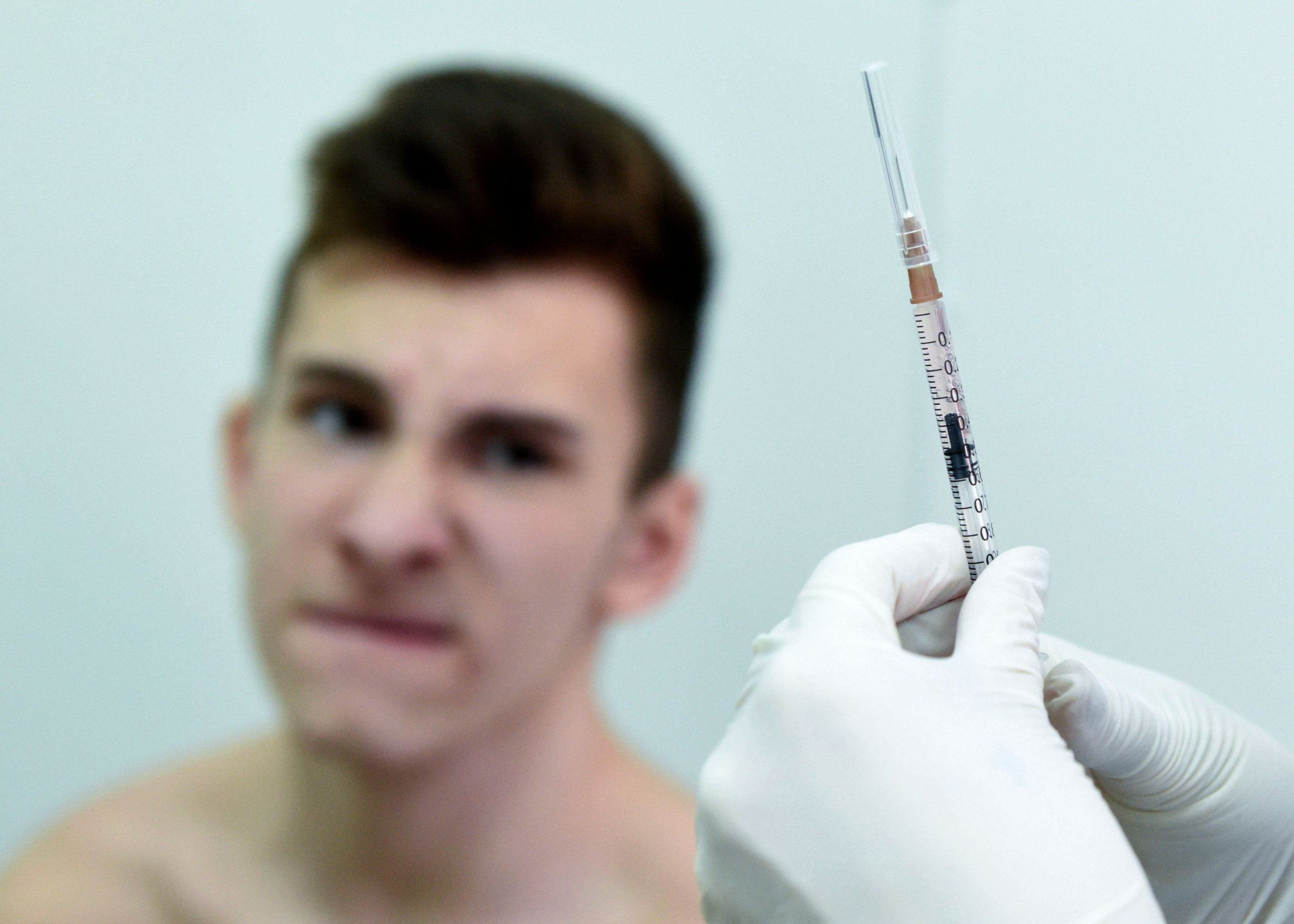 After more than 150 confirmed cases of measles were reported, Rockland County Executive Ed Day declared a countywide state of emergency.
The state of emergency, effective as of midnight on Wednesday, prohibits anyone who is unvaccinated and under 18 from being in public places in Rockland County, New York, according to WNBC. The prohibition was effective for the full 30 days of the declaration or until the unvaccinated person received the MMR vaccination.
The MMR vaccination is administered in two doses, which together offer 93 percent protection and 97 percent protection respectively. The first dose is often administered to people between 12 and 15 months of age and the second dose is usually given between four and six years of age.
As of March 21, there were 151 confirmed reported cases measles, the majority of the cases involving people between 4 and 18 years of age, according to the Rockland County Department of Health. One to 3-year-olds were the next highest affected group, followed by those more than 19 years of age and finally, those under a year old. Although the cases are largely clustered in eastern Ramapo, the small geographic size of the county means cases could occur anywhere.
There have been a number of measles outbreaks among vulnerable populations, prompting the Senate Committee on Health, Education, Labor and Pensions to hold a hearing to discuss problems and solutions. Measles, which is preventable by a vaccination, is highly contagious for those who weren't inoculated and more than 80 percent of the cases in Rockland County involved unvaccinated people.
Rockland County previously asked anyone with a fever, rash or conjunctivitis to stay home and not have visitors over in an effort to help curb the spread of the disease. Measles is highly contagious; a person can contract it simply by entering a room someone with measles was previously in.
"In addition, those who develop symptoms are strongly urged to call their physician or other health care provider as measles is a reportable disease. This means that health care providers must contact our local health department. This is essential to contain this outbreak," Rockland County Health Commissioner Patricia Schnabel Ruppert said.
Symptoms of measles usually begin to appear between seven and 14 days after a person is infected, according to the Centers for Disease Control and Prevention (CDC). An infected person typically experiences a high fever, cough, runny nose and conjunctivitis. Koplik spots, which are tiny white spots, may also appear inside an infected person's mouth.
Three to five days after symptoms appear, a rash breaks out, which tends to spread from the hairline to the feet and can bring with it a spiked fever of more than 104 degrees Fahrenheit.