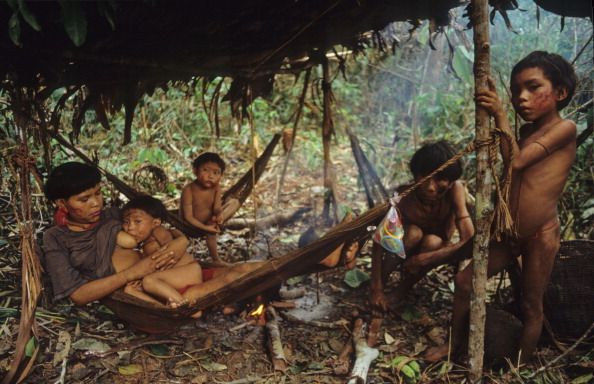 The indigenous Yanomami, who have lived in the remote tropical rainforests of northern Brazil for millennia, are under threat after a measles outbreak swept across the Amazon peoples. If emergency medical support is not provided, it could prove catastrophic for the tribespeople, according to nonprofit groups.
"These tribes are the most vulnerable peoples on the planet," said Stephen Corry, director of Survival International, a not-for-profit group working to protect indigenous groups.
"Urgent medical care is the only thing standing between these communities and utter devastation," he added in a statement on the group's website.
The first reports of measles began to surface in March. There have been as many as 100 cases reported in the Yanomami tribe, who live on both sides of the Venezuela-Brazil border. Illness might be even more widespread, with the possibility of deaths in remote parts of the forest, said Survival International.
Authorities have reported at least 500 infections in northern Brazil, and they are investigating another 1,500 suspected cases. The outbreak in Brazil comes after the World Health Organization declared the Americas measles-free in 2016.
It is thought that cases were recently imported to Brazil from people fleeing from the economic and political collapse in bordering Venezuela, the Miami Herald reported.
Measles is a viral infection that spreads through the air and can cause severe health problems, including pneumonia, brain swelling and death. Other symptoms include fever, runny nose, sore throat and a rash that spreads over the body.
While there is no specific treatment for the disease, the vaccine is effective. Before mass vaccination was initiated in 1980, measles caused nearly 2.6 million annual deaths across the world, according to the WHO.
Tribespeople concerned about the measles outbreak in their communities have approached the Venezuelan not-for-profit group Wataniba. "The alarm is great because of the epidemiological vulnerability of these people to this disease," the group said on its website.
About 35,000 Yanomami people live on both sides of the border, according to Survival International.
In the 1960s, a measles outbreak in the Yanomami population killed 9 percent of those infected. Yanomami communities have recently seen an influx of gold miners, who could bring the disease with them from other countries, The Guardian reported.
"When tribal people experience common diseases like measles or flu, which they've never known before, many of them die and whole populations can be wiped out," said Corry.