Disneyland Measles Warning: Health Officials Warn Visitors May Have Been Exposed to Infection At Theme Park and LA Starbucks
Disneyland visitors could have been exposed to measles after a patient visited the park while contagious, health officials have warned.
The patient was at the theme park in Anaheim, California on October 16, between 9.15 a.m. and 8.35 p.m., the Los Angeles County Department of Public Health said.
Earlier that morning, the patient, a Los Angeles County resident, visited a Starbucks coffee shop on 3006 S. Sepulveda Boulevard in Los Angeles.
Disneyland in California attracts an estimated 50,000 people a day on average, according to The OC Register

Anyone who visited the two locations during those timeframes could be at risk of developing measles for up to 21 days after exposure, health officials said. They added that they will provide an update with additional locations and time periods in which people were at risk of exposure for this patient.
Health officials said those who think they may have been exposed should review their immunization and medical records to see if they are protected against measles and monitor themselves for any symptoms, including illness with fever and an unexplained rash.
If any symptoms develop, they are urged to stay at home and call a doctor immediately.
Anyone who is not immunized, is pregnant, a child or has a weakened immune system should notify their healthcare provider about the possible exposure as soon as possible.
Officials said people who have not had measles before or or have not received the measles vaccine may not be immune. They should speak to their doctor about receiving the measles, mumps and rubella (MMR) immunization.
"For those who are not protected, measles is a highly contagious and potentially severe disease that initially causes fever, cough, red, watery eyes, and, finally, a rash," Los Angeles County Health Office Muntu Davis said.
"Measles is spread by air and by direct contact even before you know you have it. The MMR immunisation is a very effective measure to protect yourself and to protect the unintentional spread of this potentially serious infection to others."
So far in 2019, there have been 19 cases of measles in Los Angeles County residents as well as another 11 cases of non-residents who traveled through Los Angeles County.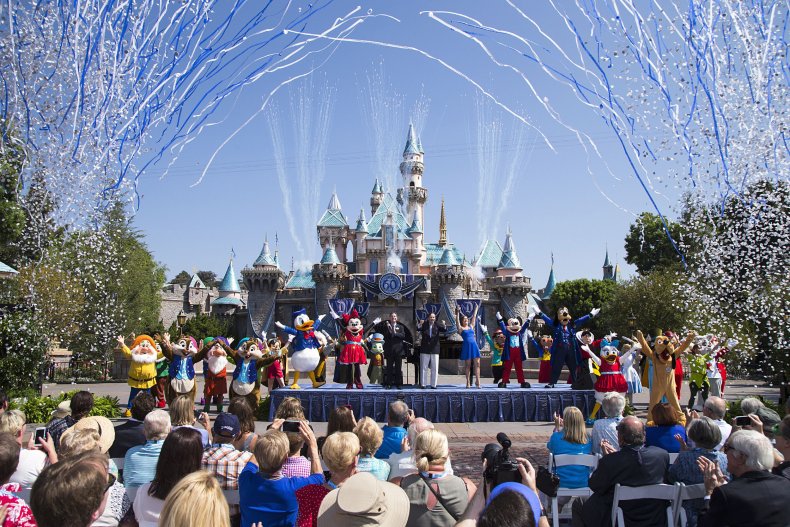 Public health officials said the majority of those cases were people who were not immunized or did not know if they had ever been immunized against the disease.
Measles is thought to be one of the most contagious viruses in the world with around nine in 10 people who have never been immunized becoming ill within seven to 21 days of exposure, according to officials.
Infected people can infect others around them before they show symptoms or know they have measles.
Common symptoms include fever, cough, runny nose, conjunctivitis and a rash which usually appears 10 to 21 days after exposure.
Babies, young children and some other people, including pregnant women, face an increased risk of more serious complications. These can include pneumonia, encephalitis and death, according to health officials.