Measles Patients Passed Through Airports in Chicago, Virginia, Texas, LA and Denver This Month, Officials Warn
Recent reports of measles patients at five major airports have sparked concerns that the disease could quickly spread in multiple regions of the United States.
Health officials in Austin, Texas reported the city's first confirmed case of the disease since 1999 on Monday, while issuing warnings to people who may have been exposed to the virus. The infected person is believed to have traveled on a December 17 United Airlines flight between Austin International Airport and O'Hare International Airport in Chicago, Illinois. Visitors to both airports may be at an increased risk of contracting the disease.
"Measles is an acute, highly contagious viral disease. A small number of cases are capable of quickly producing epidemics," said Dr. Mark Escott, interim health authority and medical director for Austin Public Health in a statement. "The best way to protect yourself and your family against measles and other vaccine-preventable diseases is by immunization."
Alarms were also raised on Saturday in Richmond, Virginia, after officials announced that a person infected with measles was believed to have visited Richmond International Airport on December 17 and a local medical office two days later.
Health officials in Colorado and California expressed concerns over possible airport exposures the previous week. Three unvaccinated children became sick with the virus after traveling on a December 11 flight from New Zealand to Los Angeles International Airport, with a connecting flight to Denver International Airport. New Zealand is currently in the midst of an outbreak, with 2,172 measles cases reported this year up to December 11.
Centers for Disease Control and Prevention (CDC) statistics show that there have been 1,276 cases of measles in the U.S. up to December 5, the largest reported number of cases since 1992.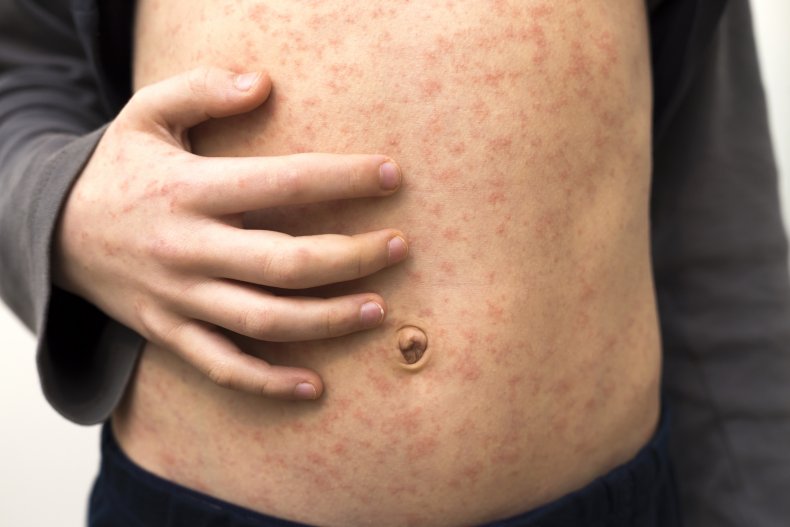 Measles is a largely preventable disease. The measles, mumps and rubella (MMR) vaccine has been proven to be a highly effective method of preventing outbreaks. Medical experts believe a recent rise in unfounded anti-vaccine sentiment has likely contributed to increased cases of measles, along with other vaccine-preventable diseases.
Although a small number of people can not be safely vaccinated for medical reasons, experts stress that commonly used vaccines are safe and effective for the vast majority of people, including children. Decades of medical research supports this position, while anti-vaccine fears are largely based on discredited science and conspiratorial claims.
In 2010, the British medical journal The Lancet fully retracted a 1998 study that had been the basis for a number of false suggestions that the MMR vaccine caused autism. The UK doctor leading the study was subsequently barred from practicing medicine but remains active as an anti-vaccine activist and conspiracy theorist.
Measles is highly contagious among unvaccinated people and infections can lead to potentially serious complications. According to the World Health Organization, the virus was responsible for over 140,000 worldwide deaths in 2018. It is estimated that 23.2 million measles deaths were prevented by vaccines from 2000-2018.
Newsweek reached out to the CDC for an update or comment but did not receive a response in time for publication.