Measles Symptoms: Public Health Warning After Infectious People Visit Newark, Detroit and Memphis Airports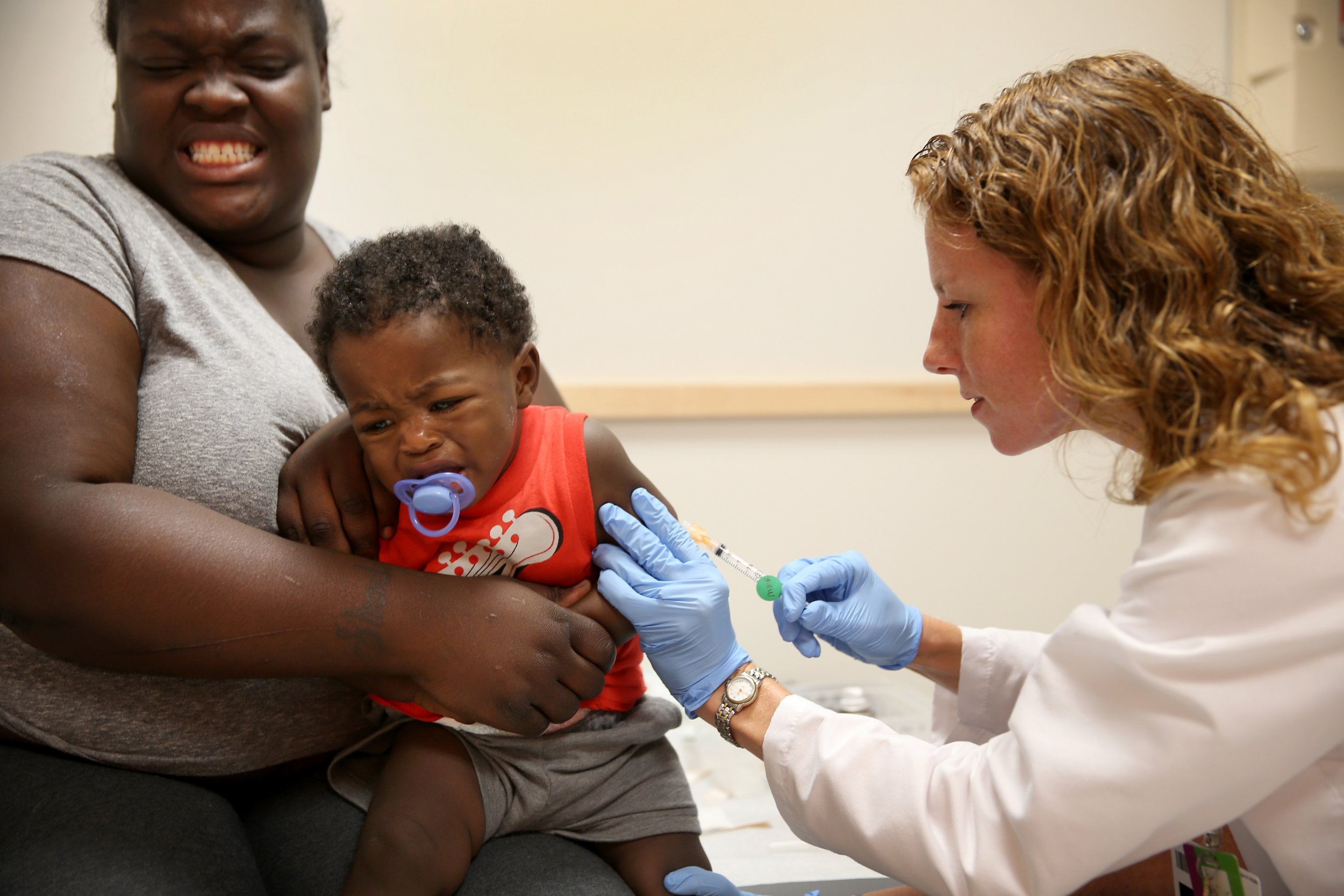 Travelers through three different airports in the U.S. are being warned by public health officials to check for symptoms of measles after two cases of the viral infection were confirmed in recent visitors.
A boy with measles arrived from Brussels at Terminal B of Newark Liberty International Airport on March 12 before departing for Memphis International Airport in Terminal C.
He was in the airport between the hours of 12:45 p.m. and 9 p.m. "The individual, a young child, was infectious on that day and may have traveled to other areas of the airport," New Jersey health officials said, reported CBS.
A second, separate case of measles was confirmed in Washtenaw County by the Michigan Department of Health and Human Services (MDHHS).
That individual returned to Detroit Metropolitan Airport from travel abroad on March 6, said a media release, and was found to be contagious with measles when they reached Michigan.
Health officials urged anyone in customs or baggage claim in the airport's North Terminal between 2 p.m. and 5 p.m. that day to seek medical attention if they develop symptoms of the disease.
"Measles is a vaccine-preventable respiratory infection that can result in hospitalization, pneumonia, encephalitis and death," warned the release.
"The illness has a 10–12 day incubation period and initially presents with a high fever, red eyes, cough, runny nose, photophobia and is followed by a red, raised body rash starting on the head and face that then progresses to the rest of the body.
"Individuals may be contagious for a few days before they present with symptoms, which increases the potential of exposing others to the infection."
Dr. Eden Wells, MDHHS chief medical executive, said the Michigan measles case "underscores the importance of following vaccine recommendations and being up-to-date on vaccines."
"Immunizations are the best way to protect our families and communities from the harmful, sometimes deadly consequences of vaccine-preventable diseases like measles," he said.
"If you have questions about a child's vaccination status or your own vaccination history, talk to your doctor right away to ensure your family has optimal protection."