Measles Outbreak Spreading Rapidly, Now Reaches 19 U.S. States As CDC Reports 78 New Cases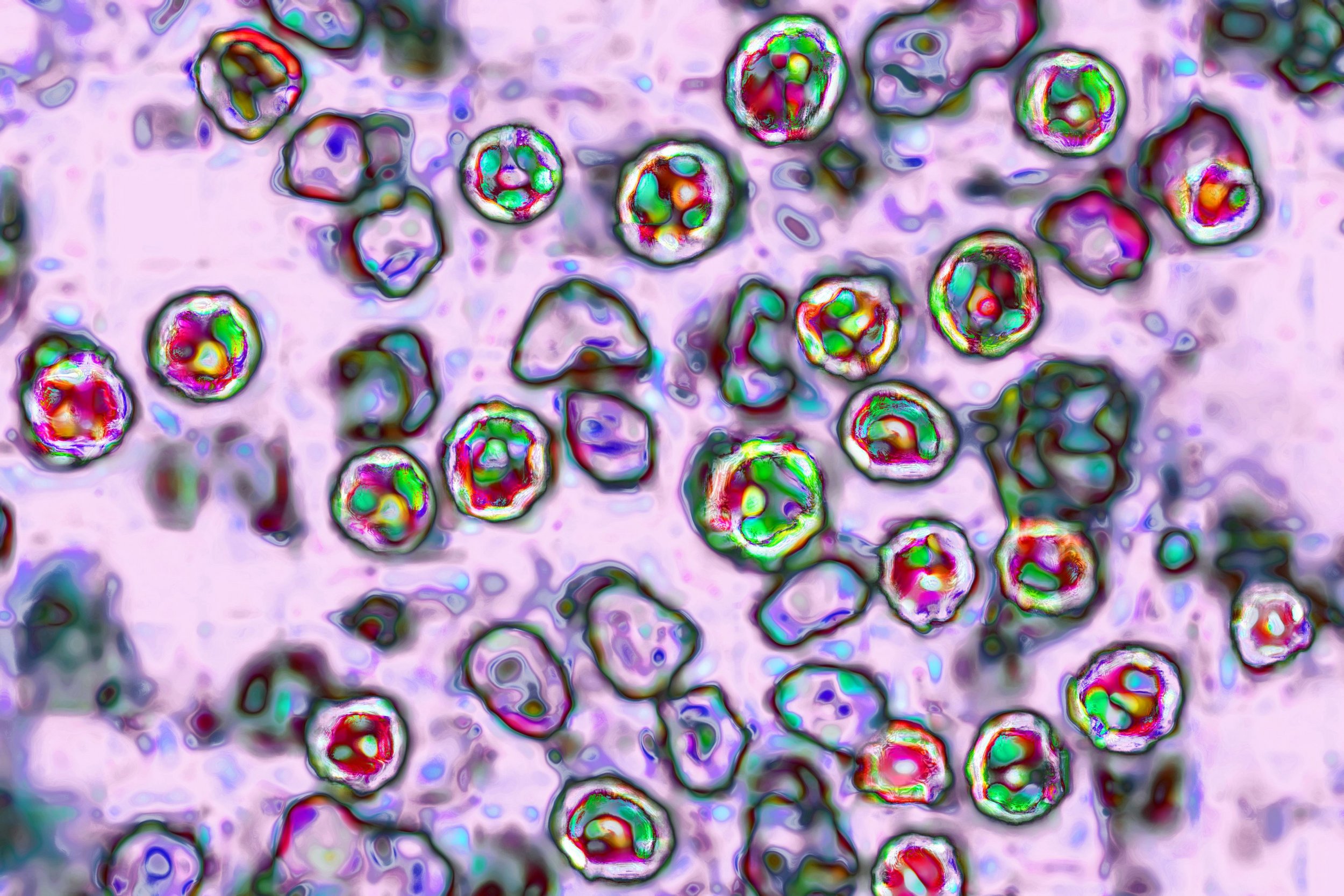 A measles outbreak in the United States shows no sign of slowing down, with 78 new cases reported in the Centers for Disease Control and Prevention's (CDC) latest update to the totals for 2019. In addition to 78 new cases added from March 28 to April 4, four more states added cases to the list on Monday.
Those states are Florida, Indiana, Massachusetts and Nevada. This brings the total number of states with measles cases to 19.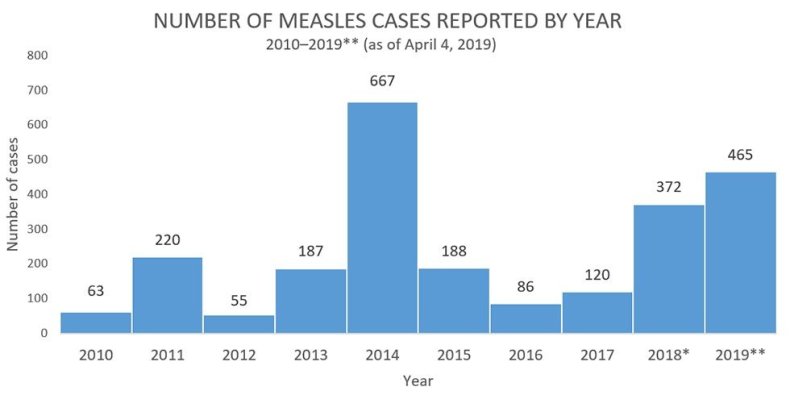 The complete list of states reporting measles cases, according to the CDC: Arizona, California, Colorado, Connecticut, Florida, Georgia, Illinois, Indiana, Kentucky, Massachusetts, Michigan, Missouri, Nevada, New Hampshire, New Jersey, New York, Oregon, Texas and Washington.
"With these measles outbreaks, we have a perfect storm of an incredibly contagious disease, pockets of unvaccinated people living in close proximity, and growing distrust of vaccines and public health initiatives in those communities," Dr. Melissa Stockwell, with Columbia University Medical Center, told Newsweek.
So far in 2019, there have been nearly 100 more cases reported than there were in all of 2018, which saw 372 cases. The only year with more reported cases since measles was eliminated from the United States in 2000 was in 2014, which had a total of 667 reported cases.
The CDC, which updates its reported cases every Monday, said, "The majority of people who got measles were unvaccinated." There have been outbreaks, defined as three or more cases, identified in five states: New York, Washington, New Jersey, California and Michigan.
Measles is a "very contagious disease caused by a virus," said the CDC. The disease can spread through the air from coughs or sneezes, making it especially easy to transmit, and the virus can live in the air for two hours, meaning anyone who breathes the air in that time can contract the virus. It can also be transmitted through surfaces with the virus on it. If someone touches the contaminated surface, they can then ingest the virus by touching their eyes, nose or mouth.
Symptoms may change through the course of the illness but start with a cough, runny nose, red, watery eyes and a fever. People then develop spots inside their mouth and sometimes a rash and a sudden fever spike, according to the CDC.
​