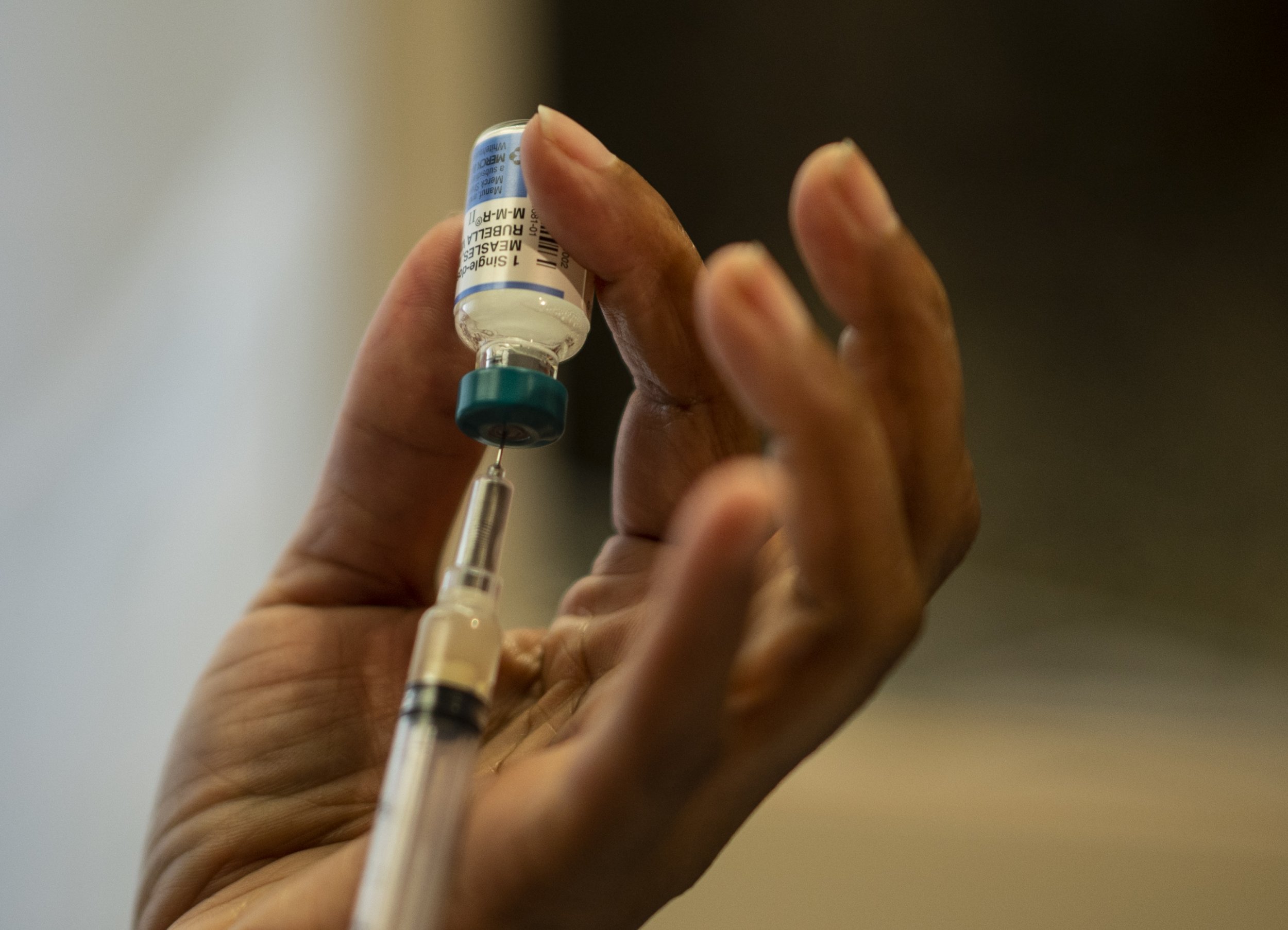 Measles cases in the United States reached a new high this week, with 695 cases reported to the Centers For Disease Control and Prevention (CDC), surpassing the previous record since the disease was declared eliminated in the United States in 2000. The highly contagious disease, now present in 22 states, has been spreading rapidly through communities where people are unvaccinated.
Amid the latest outbreaks, multiple states are considering changing the laws around vaccine exemptions. All states in the U.S., as well as Washington D.C., allow medical vaccination exemptions, with some states also allowing parents of schoolchildren to not vaccinate them for philosophical or religious reasons.
California's Senate Health Committee recently approved a proposed bill to give state health officials, rather than doctors, the power to decide on vaccine exemptions. The motivator for the change came after California eliminated the philosophical exemption and saw an increase in medical exemptions granted by doctors.
Other states are considering changes to their laws. Some Texas legislators are seeking to make information about unvaccinated school populations more readily available to parents. Lawmakers in Washington state are also looking to eliminate the philosophical vaccine exemption.
What is a medical exemption?
An exemption for vaccines can be granted for individuals who cannot receive the vaccine for a specified medical condition, such as a life-threatening allergy to the vaccine or a chronically weakened immune system. In such cases, a doctor has to fill out a medical exemption form as proof.
Moving to tighten the rules on medical exemptions has not been without controversy in California. Hundreds of Californians testified against the change.
"Now they're going after us parents whose children have been injured by vaccines, and doctors as well," Christina Mecklenburg, of Orange County, told the Associated Press. "We can't remain silent anymore. Too many of our children are being injured."
The goal for legislators is to cut down on the number of medical exemptions being falsely granted and to give public health officials the capacity they need to protect the communities they serve.
"Unscrupulous physicians are profiting from selling medical exemptions to parents seeking to evade laws to protect children at school. Measles outbreaks in communities with low vaccination rates are now spreading in our country and the world, and our public health doctors and nurses need to be able to protect our schools and neighborhoods," said Richard Pan, a doctor and California state senator.
What are the vaccine exemption laws in my state?
The CDC has a map where users can select their state and see school vaccination laws and exemption laws there. There are three states where only medical exemptions are an option: California, Mississippi and West Virginia.
"When we want to increase vaccination rates, we need to have a nuanced and multi-pronged policy approach," Johan Bester, Ph.D., bioethics director for the University of Nevada Las Vegas School of Medicine, told Newsweek. "One aspect of this approach is the use of state requirements or mandatory vaccination laws. It has been shown that such mandates increase vaccination uptake and therefore decrease measles cases and measles outbreaks.
"If you have a mandatory policy that makes it easier to opt out of vaccination, we see more parents refusing vaccinations when compared to policies that make it harder to opt out of vaccinations," Bester continued. "If parents have to take steps like sign a form in person at the school and attend an education session to obtain a nonmedical exemption, we see less exemptions and higher rates of vaccination."
What percentage of people in the U.S. are vaccinated?
Vaccination levels have been stable for decades. Nationally, 91.1 percent of children between the ages of 19 and 35 months old are vaccinated. The levels in some states do vary, however, with levels under 90 percent.
"Pockets of unvaccinated people can exist in states with high vaccination coverage, underscoring considerable measles susceptibility at some local levels," according to the CDC.
Some of the areas where nonmedical vaccine exemptions have climbed in the past decade have also seen an increase in cases, such as parts of Washington. Missouri, Indiana and Colorado have some of the lowest measles, mumps, and rubella vaccination rates, according to a CDC estimate, and outbreaks have been identified in California, Washington, Michigan, New York and New Jersey so far.
"In states that have removed philosophical and religious exemptions to only allow medical exemptions to vaccination requirements, we generally see higher vaccine uptake than [in] states with broader philosophical and religious exemptions," Bester told Newsweek.
The challenge is to find a mandatory policy that encourages vaccination uptake while also not placing undue burdens on children who are meant to be protected through the policy.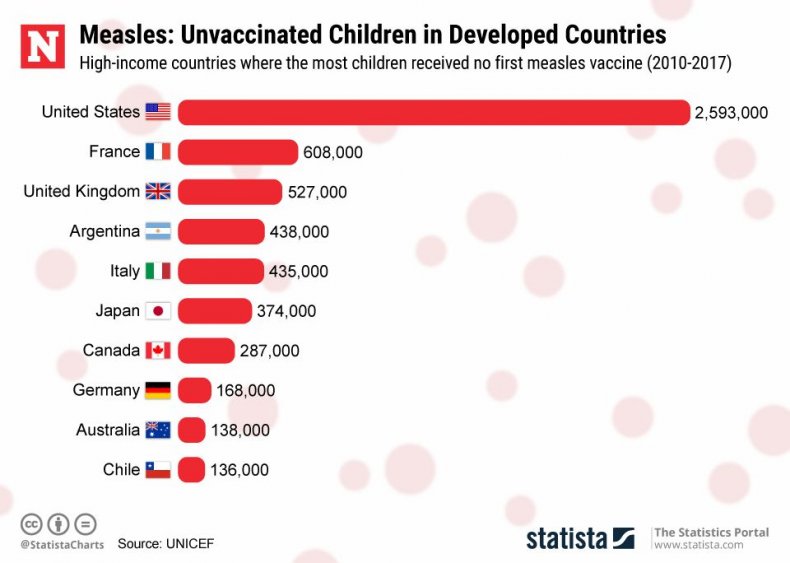 Uncommon Knowledge
Newsweek is committed to challenging conventional wisdom and finding connections in the search for common ground.
Newsweek is committed to challenging conventional wisdom and finding connections in the search for common ground.
About the writer
Nina was a breaking news reporter. She previously worked at Business Insider, The Boston Globe, and Boston.com.