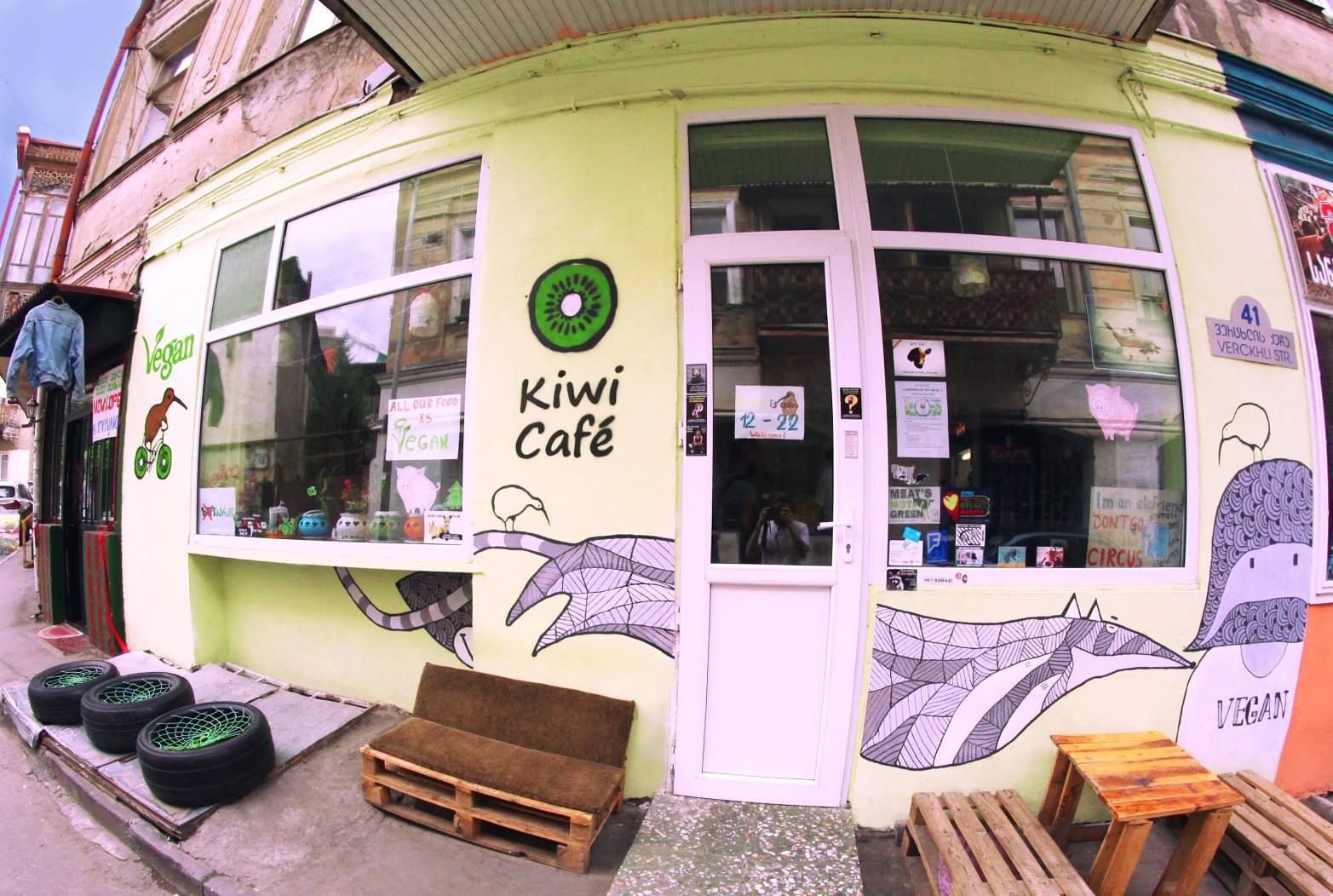 A group of over a dozen Georgian men attacked people at a vegan cafe in central Tbilisi with slabs of meat in a possible far-right protest, Radio Free Europe reports.
The incident took place on Sunday during a planned screening of English-language U.S. sci-fi sitcom Rick And Morty at Kiwi Cafe was interrupted by a group of rowdy men. The group entered the cafe with sausages around their necks and skewers with meat in their hands, attacking audience members.
A brawl ensued, during which the police were called to break up the confrontation and no arrests were made as the group of meat wielding assailants fled. Minor injuries were reported during the scuffle outside the cafe after the group "pulled out some grilled meat, sausages, and fish and started eating them and throwing them" at the cafe staff.
According to a statement on the cafe's Facebook page the attackers also appeared to be smoking in a no-smoking area.
While the incident may appear comical the statement issued the day after the incident claims the group were members of a neo-Nazi group who were known in the area.
"They were just trying to provoke our friends and disrespect us," the statement read. According to Kiwi Cafe patrons an employee at another nearby shop told the cafe that the far-right group had previously asked who attends the cafe, implying in a derisive way that its customers are foreigners, members of the LGBT community or punks.
Kiwi Cafe claims to be the first vegan cafe in Georgia and the country has made huge strides in shedding Soviet mores, moving much closer to liberal Western attitudes than its neighbours.
The EU and NATO aspirant nation ranked far higher than its neighbours on attitudes towards LGBTI people, fulfilling 30 percent of equality criteria, when neighbouring, Azerbaijan, Armenia Russia and nearby Turkey received the worst scores in Europe, each with less than 10 percent.
LGBT communities and subcultures such as punks and goths continue to be seen as unwelcome Western cultural imports by many in the former Soviet Union. Attacks against such individuals are often made in the name of far-right nationalism.