Meatball Crime: Suspect Caught Covered in Sauce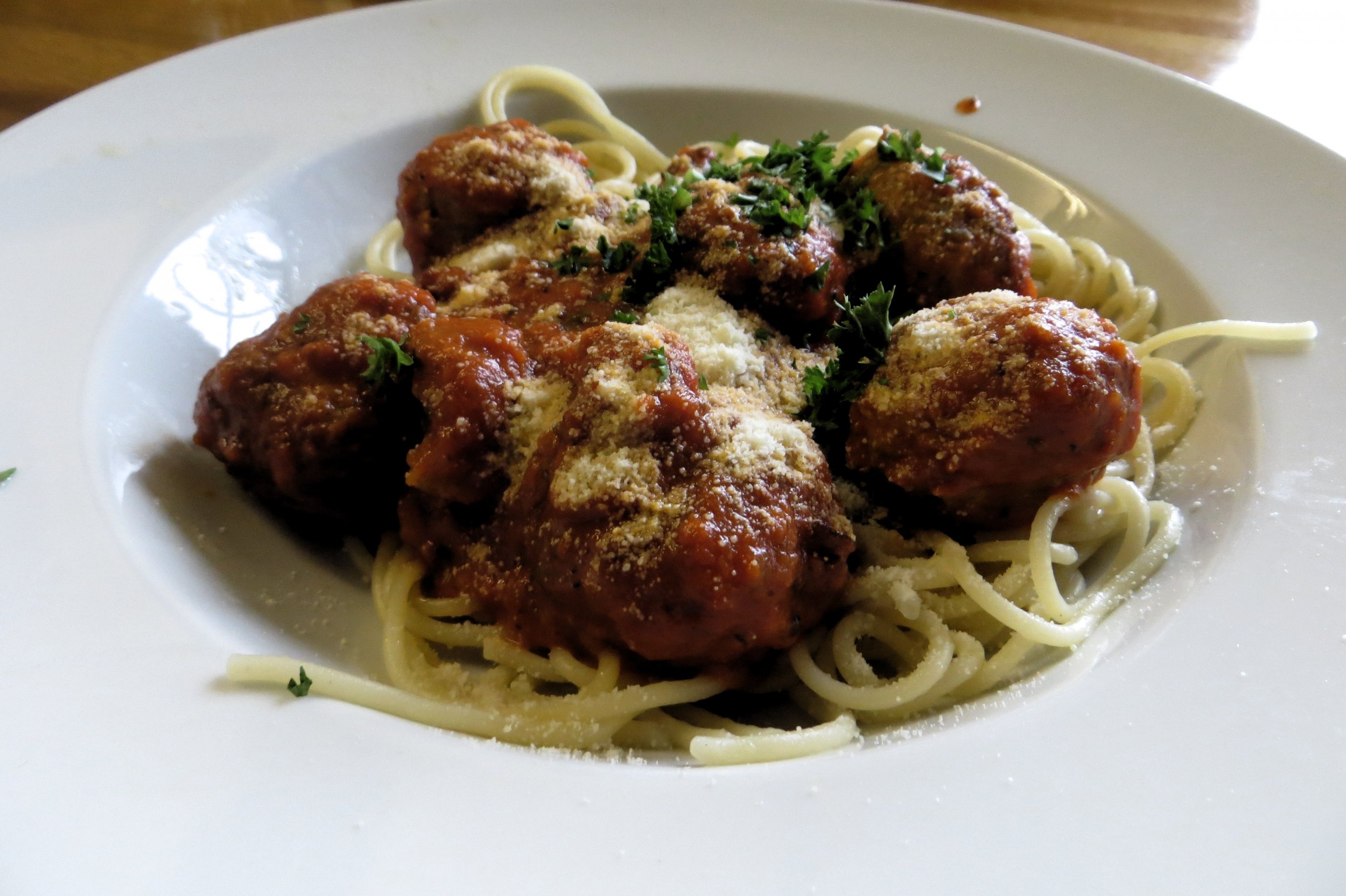 The phrase "caught red-handed" took on a new meaning after an alleged meatball thief snuck into a Pennsylvania man's home and stole a pot of red sauce Monday afternoon. The suspect in the alleged crime was actually caught red-faced—and -clothed—following the incident that involved a stolen late lunch.
The owner of the meatballs saw the suspect covered in the evidence and noticed that a pot of meatballs and red sauce was missing from his home. He told police that he saw the suspect, Leahman Glenn Robert Potter, standing in front of his home with evidence of the theft, in this case, red sauce, noticeably on his face and clothes, the Associated Press reported. The victim, of North Providence Road in Hazle Township, reported the suspect to state police. The incident occurred at 2:37 p.m., said police.
Shortly after arriving at the scene of the alleged crime police tracked down the suspect, 48-year-old Potter, several miles away in his home in Drums, The Citizens' Voice reported. "When troopers made contact with him, he had red sauce on his face and clothing," said Pennsylvania State Police Officer Anthony Petroski III.
The accused suspect of the crime was charged with burglary, criminal trespassing and theft by unlawful taking, said Petroski III.
Potter was taken to Luzerne County Correctional Facility following contact with the police. He was also wanted on a warrant for failing to appear for a prior incident, The Citizens' Voice reported.
The theft charge covers the actual removal of the meatballs from the garage while the burglary charge is for entering the home with the intent of stealing the meatballs, sauce and pot.
"The pot containing the meatballs was removed from the victim's residence. The pot was recovered—the meatballs were not," said Petroski III.