Mecca Missile Attack: Saudi Arabia Accuses Yemen's Iran-Backed Rebels of Targeting Muslim Pilgrims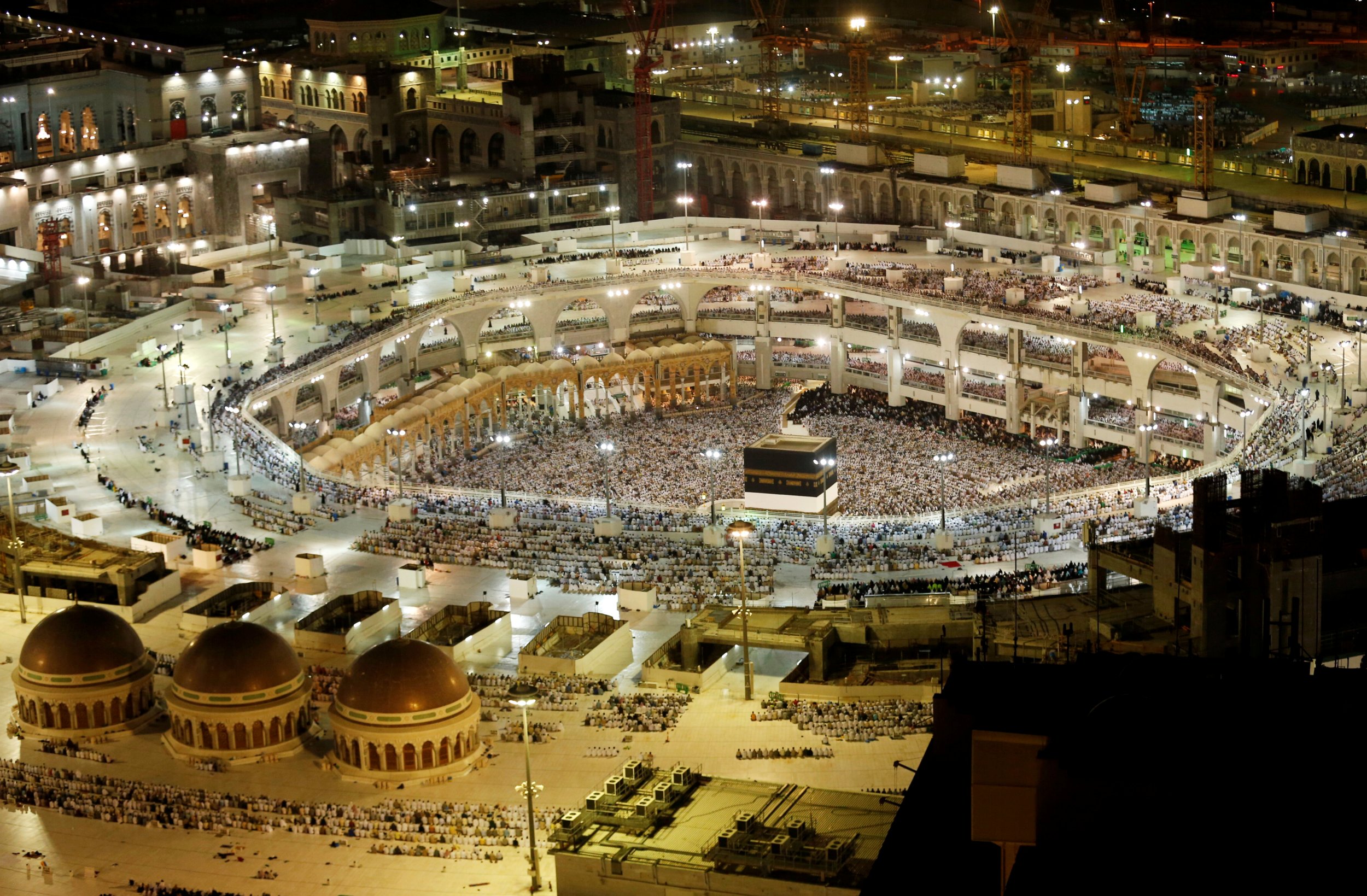 Saudi Arabia has accused Yemeni rebels of attempting to throw into disarray the annual Hajj pilgrimage to Mecca after a missile fired by the Iran-backed Houthis was intercepted south of Islam's holiest city.
The Saudi-led coalition, which intervened in Yemen in March 2015 after Houthis stormed the Yemeni capital of Sana'a, called the attack "a desperate attempt by Shiite Houthi rebels to disrupt Hajj." The annual Muslim pilgrimage to the Kabaa, the most revered site in Islam, begins at the end of August.
The ballistic missile was intercepted 43 miles south of Mecca. It is not the first time the rebels have fired in the direction of the city. The AFP reported in October that the Houthis launched a long-range strike firing on Mecca.
Read More: Human rights: Yemen violated international law by torturing detainees, and the U.S. knew about it
However, the timing of the attack has allowed the coalition to characterize it as an attack on the Muslim faithful; 2 million will visit Mecca over the next month.
Houthis and allied militias loyal to former Yemeni President Ali Abdullah Saleh said on their official news agency that they had launched a Burkan-1 missile into Saudi Arabia, clarifying that it was aimed toward the King Fahad air base in Taif, Reuters reported.
Saudi Arabia also has said the fresh missile attacks show that the Houthis remain complicit in weapons trafficking despite a U.N. embargo. "The missiles continue to be smuggled in due to a lack of controls at the port of Hodeida," the Saudi coalition said in a statement.
The Arab coalition wants to take control of Hodeida on the Red Sea or place it under the auspices of the U.N. The international body has rejected the plans on the grounds that it would slow the arrival of humanitarian aid. Saudi Arabia says permits given for the delivery of aid are abused.
Since the Saudi-led coalition entered the war in Yemen in 2015, more than 8,000 people have been killed and 44,500 wounded. The toll of the war has had the knock-on effect of creating a drought and spreading cholera. The U.N. has warned that nearly 2 million Yemeni children are "acutely malnourished" as a result of the food scarcity.