Iranian Leaders Aren't Muslim, Top Saudi Cleric Says in Lead Up to Hajj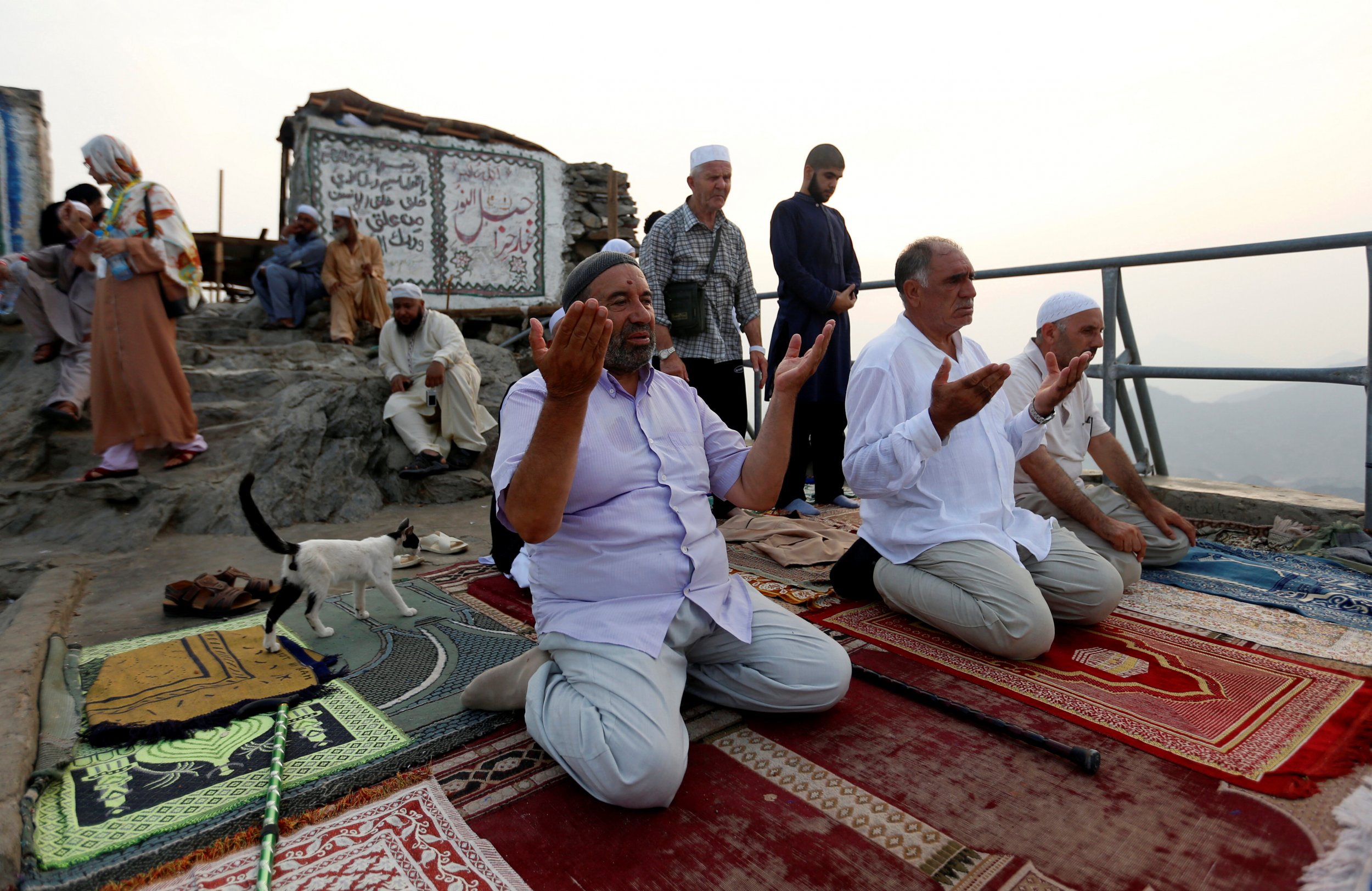 Saudi Arabia's top religious authority said Iran's leaders were not Muslims, drawing a rebuke from Tehran in an unusually harsh exchange between the regional rivals over the running of the annual hajj pilgrimage.
The war of words on the eve of the mass pilgrimage will deepen a long-running rift between the Sunni kingdom and the Shi'ite revolutionary power. They back opposing sides in Syria's civil war and a list of other conflicts across the Middle East.
Tensions between them have been rising since Saudi Arabia cut ties with Iran in January following the storming of its embassy in Tehran, itself a response to the Saudi execution of a dissident Shi'ite cleric.
Iranian Supreme Leader Ayatollah Ali Khamenei, in a message published on Monday, criticized Saudi Arabia over how it runs the hajj after a crush last year killed hundreds of pilgrims. He said Saudi authorities had "murdered" some of them, describing Saudi rulers as godless and irreligious.
Responding to a question by Saudi newspaper Makkah, Saudi Arabia's Grand Mufti Sheikh Abdulaziz Al al-Sheikh said he was not surprised at Khamenei's comments.
"We have to understand that they are not Muslims....Their main enemies are the followers of Sunnah (Sunnis)," Al al-Sheikh was quoted as saying in remarks republished by the Arab News.
He described Iranian leaders as sons of "magus", a reference to Zoroastrianism, the dominant belief in Persia until the Muslim Arab invasion of the region that is now Iran 13 centuries ago.
This year pilgrims from Iran will be unable to attend the hajj, which officially starts on Sept. 11, after talks between the two nations on arrangements broke down in May.
Khamenei met families of Iranians killed in last year's disaster on Wednesday and called for a fact-finding committee to investigate the cause of the crush.
"The evil family tree of the Saudi dynasty does not have the competence to manage the holy shrines," Khamenei said.
"Bigotry"
Al al-Sheikh's remarks drew an acerbic retort from Iran's Foreign Minister, Mohammad Javad Zarif, who said they were evidence of bigotry among Saudi leaders.
"Indeed; no resemblance between Islam of Iranians & most Muslims & bigoted extremism that Wahhabi top cleric & Saudi terror masters preach," Zarif wrote on his Twitter account.
Saudi authorities normally seek to avoid public discussion of whether Shi'ites are Muslims, but implicitly recognize them as such by welcoming them to the hajj, and by accepting Iranian visits to the Saudi-based Organization of Islamic Cooperation.
In Washington, the U.S. State Department said the harsh words would only worsen tensions in the Middle East, where Saudi Arabia and Iran are vying for influence in countries such as Syria, Yemen, Iraq and Lebanon.
"By no means do we want to see this kind of rhetoric that we've seen in the last couple of days that will only escalate tensions," State Department spokesman Mark Toner told reporters.
Saudi Minister of Islamic Affairs Sheikh Saleh bin Abdulaziz Al al-Sheikh said Saudi Arabia was "destined" to watch over Islam's holy sites, accusing Iran of trying to stir up sectarian discord as some 1.3 million Muslims convened in Mecca this week.
"The Iranian regime is now isolated from the Islamic world. They are trying to hijack people from all over to bring dishonor, but in fact all Islamic countries are with Saudi Arabia as it carries out its duties and responsibilities," said the minister, in comments carried by Okaz newspaper.
Speaking near Mecca's Great Mosque and clad in the traditional white robe of a pilgrim, Moussa Abdi, a member of Algeria's parliamentary foreign affairs committee, said the region must work to repair its ideological and political rifts.
"We are not alone in this world, and we face other political conflicts. We have to unite. ... We have to get over these differences which aim at creating rifts within the Islamic world," Moussa told Reuters.
Custodian of Islam's most revered places in Mecca and Medina, Saudi Arabia stakes its reputation on organizing hajj, one of the five pillars of Islam which every able-bodied Muslim who can afford to is obliged to undertake at least once.
Riyadh said 769 pilgrims were killed in the 2015 disaster, the highest hajj death toll since a crush in 1990. Counts of fatalities by countries who repatriated bodies showed that more than 2,000 people may have died, more than 400 of them Iranians. Iran blamed the 2015 disaster on organizers' incompetence.