The Med Spa in Paradise
Want to lose weight or look 10 years younger while lounging in Paradise? Check out this med spa in the Maldives.
In the middle of the Indian Ocean lies the small island of Kihavah. Part of the Maldives, this island is part of the world-famous Baa Atoll, a favorite with divers all over the world. But, unlike many other islands in the island nation - it is surrounded by a pure white sand beach circumnavigating it and has its own "house reef" which is so beautiful the locals call it the Golden Wall.
Since the Anantara luxury chain opened the Anantara Kihavah in 2011, world-class divers have flocked to the five-star luxury resort to explore the reefs, swim with manta rays or eat. Under the ocean in the SEA restaurant. But now, wellness-minded customers are coming for a different reason. Last year, the resort which already ran an award-winning spa, opened up Cocoon, the first med-spa in the Maldives (run by a registered nurse) where many are showing up with weight loss in mind - a sort of Canyon Ranch experience set in the middle of the ocean.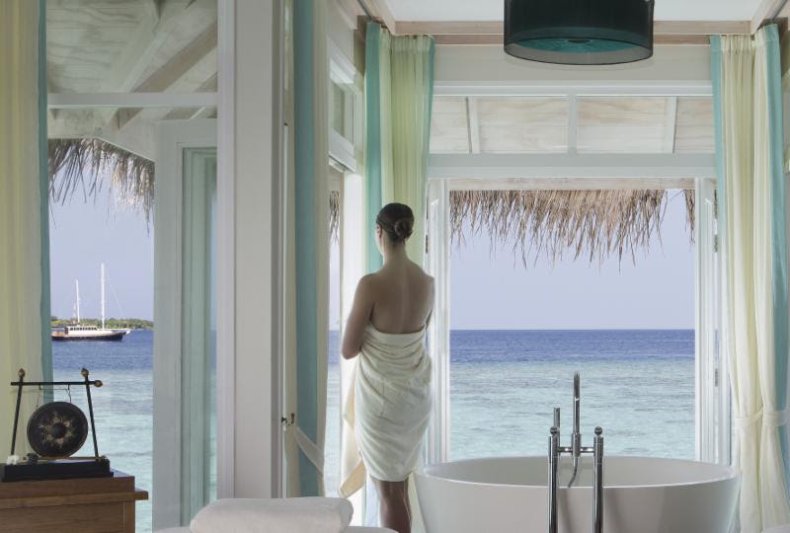 Annika Sofia Bjorka, the manager of the Kihavah Spa who also oversees Cocoon said, "Our guests like to have result-driven treatments that will show great results. When they are home working, a lot of our guests do not have time to go for treatments, and they are happy that they can combine a vacation with these treatments."
In the morning, the program - which is accompanied by a three to five-day juice cleanse - starts with aerial yoga taught by Sharath Ram, a Kerala born healer. Afterward, guests can do a variety of workouts including Thai kickboxing classes from Bartholomew "Jack" Rapuruchiukwu Nwazodo, a former pro-Thai kickboxer - before relaxing for an organic meal. In the afternoon, many opt for skin rejuvenating facials like microdermabrasion, microneedling or a Vampire facial - in which your own white blood cells are re-infused into your skin - as well as colonics and the Vela-fast blast procedure which uses cavitation and radiofrequency, to target and destroy fat cells and reduce cellulite.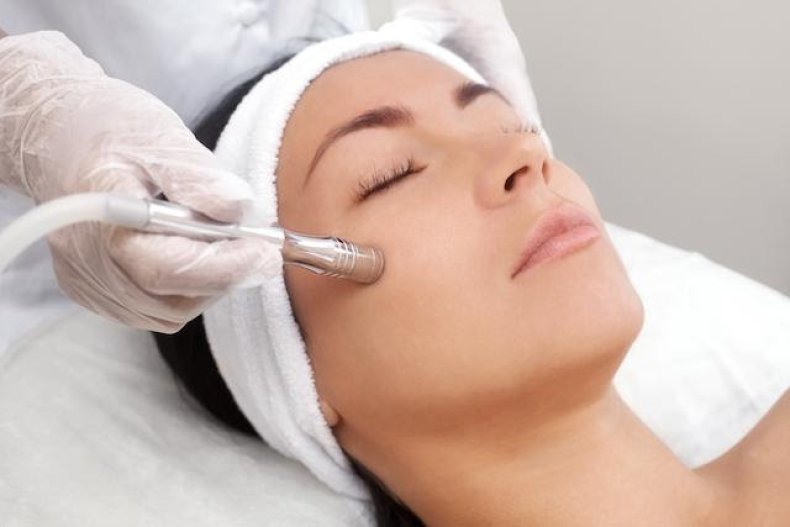 At night, guests are retrained to sleep without the aids of pharmaceuticals with a "sleep treatment" that takes place at the guest's villa. The guest first has a hot bath before getting a massage bedside and an IV hydrotherapy treatment.
After three to five days - minus unwanted pounds, "people are very happy with the results," Bjorka said.
If that is all too intense, you can just opt for a one day "Last Day Detox" involving a vitamin IV drip, a hydra colon cleanse and Velashape Fat Blast - so you're ready for the long plane ride home.
It's yet another reason to dive into the Maldives.