Media Company Defends TV Broadcast About COVID Conspiracy Theory Before Host Announces One-Week Delay
Sinclair Broadcast Group, the media company scheduled to air an interview with pandemic conspiracy theorist Judy Mikovitz on Sunday, defended its decision to green-light the program despite widespread criticism.
In several messages shared to Twitter Saturday morning, the company acknowledged backlash that surfaced after a clip of the upcoming segment was released online last week. Eric Bolling, who hosts America This Week, the series where the interview is set to appear, announced the segment will be "reworked" and its airing delayed until next week.
"I have always welcomed all points of view on my show and have consistently stood for free speech in my 15 years in media. In this case, admittedly I was caught off guard by some of Dr. Mikovits' claims. At no point did I agree with her," Bolling tweeted Saturday afternoon. "I recognize that this segment does need to be reworked to provide better context, and as such we are delaying the airing of the episode for one week."
In its earlier tweets defending the broadcast, Sinclair said it does not support unsubstantiated theories proposed by Mikovitz or her attorney Larry Klayman, who is set to appear in the pre-taped interview alongside her. Even so, the broadcast conglomerate intends to move forward with its scheduled programming.
"We hear your feedback regarding a segment on this week's 'America This Week.' At no juncture are we aligning with or endorsing the viewpoints of Dr. Mikovitz or Mr. Klayman or endorsing the 'Plandemic' documentary. Full stop," Sinclair Broadcast Group wrote in the first of three tweets.
"We also interviewed a medical expert who debunked Dr. Mikovitz's claims as conspiracy theories. We're a supporter of free speech and a marketplace of ideas and viewpoints, even if incredibly controversial," the company continued. "We are incredibly aware of the dangers of COVID-19 and our stations across 81 markets have remained steadfast in covering their communities with a focus on safety and adherence to local protocols and regulations nationwide."
Plandemic, a 30-minute viral video originally posted to YouTube in early May, saw Mikovits articulate a string of conspiracy theories regarding the novel coronavirus outbreak's origins. She spoke of an unverified plot devised by influential figures, including Bill Gates and Dr. Anthony Fauci, to profit off of COVID-19.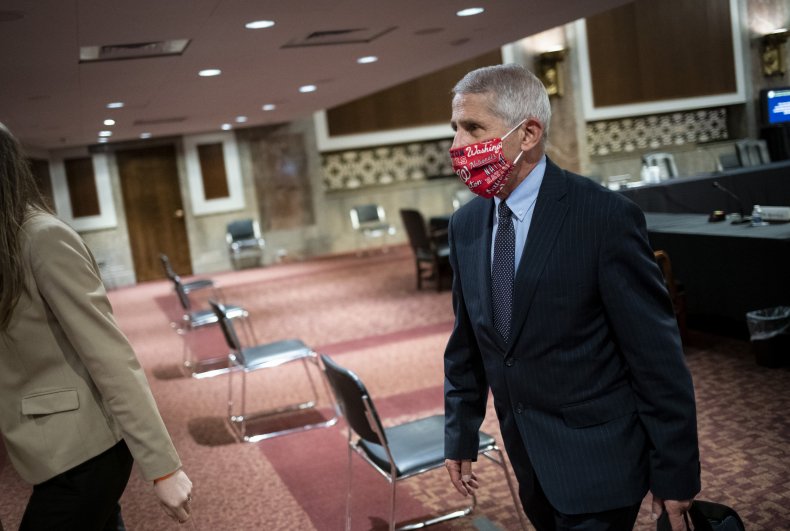 The New York Times described Mikovits, a former virologist whose credibility was called into question multiple times throughout her career, as a "discredited scientist" in its May report about Plandemic. YouTube and Facebook banned the video from their respective platforms shortly after its release.
Sinclair Broadcast Group owns, operates or contributes to 191 television stations and 607 network channels, according to the company. Criticisms of the company's decision to air Bolling's interview note the dangers of spreading false information to such a wide audience amid the global health crisis.
Sinclair later noted America This Week's scheduling change in its own announcement on Saturday, which the company shared to Twitter one hour after Bolling posted his initial statement.
"After further review, we have decided to delay this episode's airing. We will spend the coming days bringing together other viewpoints and provide additional context. All stations have been notified not to air this and will instead be re-airing last week's episode in its place," the announcement read.
It went on to reiterate the company's positions regarding Plandemic and clarify support for Dr. Fauci.
"This documentary has been widely discredited and we as a company do not support the baseless claims that were rebutted during the original segment," Sinclair continued on Twitter. "Further, we valiantly support Dr. Fauci and the work he and his team are doing to further prevent the spread of COVID-19."
Newsweek reached out to Bolling and the Sinclair Broadcast Group for comments, but did not receive replies in time for publication.
Updated 4:50 p.m. ET: This article has been updated to include Sinclair Broadcast Group's statement announcing the scheduling change.