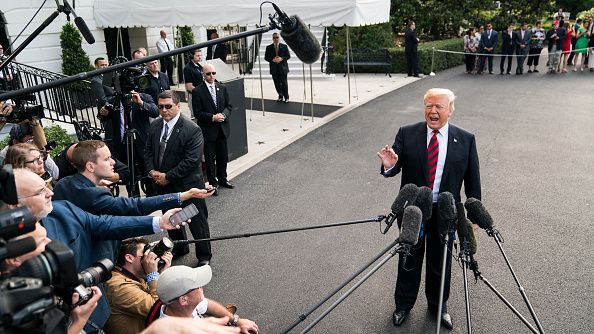 President Donald Trump is losing his director of media affairs for Latino and African-American news outlets, Helen Aguirre Ferré.
Ferré's exit comes more than a year and half of her joining the Trump administration in January 2017. Previously, Ferré had campaigned for Jeb Bush, the former governor of Florida, during his Republican presidential bid against Trump. She also worked as the Hispanic communications director for the Republican National Committee.
While Ferré has not publicly commented on her exit from the administration, the White House's director of strategic communications told Univision the news on Wednesday.
"We greatly appreciate Helen's work, service and dedication during her time in the White House. She will continue to work for the Administration in a different capacity," Mercedes Schlapp told the American Spanish-language outlet in an email.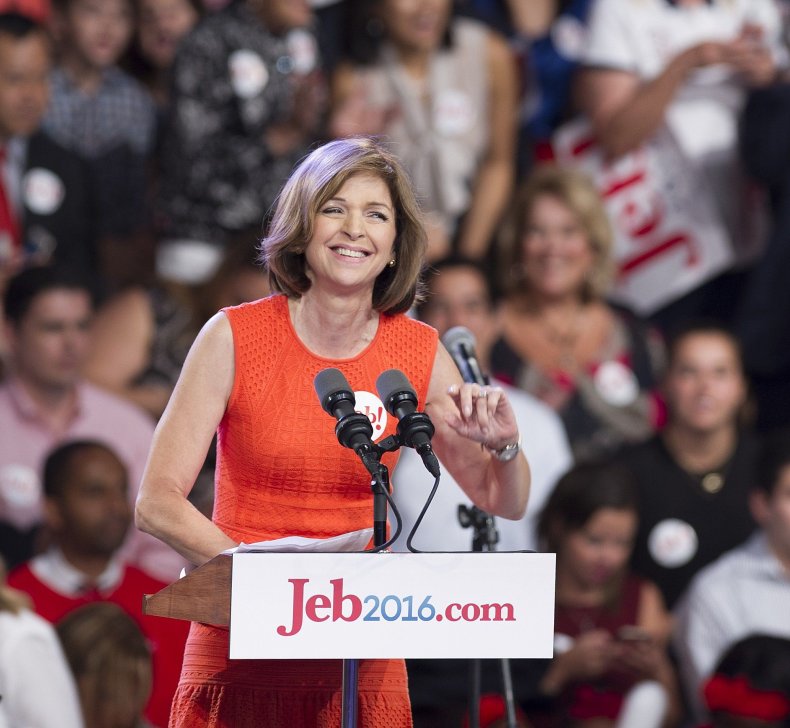 Ferré, the daughter of Nicaraguan parents, leaves the administration amid criticism of its "zero tolerance" immigration policy, although Ferré remained loyal to the president on this issue. At a Latina Leaders Summit this past June, Ferré said that she would "support the president's efforts in securing the border, and I support the president's efforts in ensuring that the laws are enacted properly."
Ferré's father came to the United States and founded Diario Las Americas, the oldest Spanish-language newspaper in Miami.
Ferré leaves the White House without it having a Spanish-language version of its website, something that was offered by the two previous administrations. The Spanish-language site was slated to be launched at the end of 2017, but it has been stalled.
She is also leaving the Trump administration amid accusations that she violated the Hatch Act, which prohibits employees in the executive branch of the federal government from participating in political activities. Citizens for Responsibility and Ethics in Washington (CREW), an organization that works to promote ethical and accountable government, accused Ferré of violating the act by posting Trump's campaign slogan "Make America Great Again" on her official Twitter page.
Ferré is the latest in a series of White House departures. Her exit follows that of Carlos Díaz-Rosillo, former deputy assistant to the president and director of policy and interagency coordination. Díaz-Rosillo, another prominent Hispanic member of the administration, left in June. In another high-profile departure, first lady Melania Trump lost her policy director after only six months on the job.
Ferré's role will be temporarily taken over by Schlapp.