A popular nail salon in the small Mississippi town where I live let its customers know it was reopening last week. Things would be different, the salon announced, as it adjusted to new safety protocols. What would not change, it promised, was the great service. Within hours, the salon was booked for days. I was lucky to get an appointment. So was my 15-year-old daughter.
We've been doing daddy-daughter nail days for as long as I can remember. It's a small thing to some, but not us. It's one of many rituals we've cultivated to deepen our bond. Rituals that make life meaningful and beautiful.
Some folks in town think this kind of activity amid the coronavirus pandemic is risky and frivolous. Even reckless. But the women in the salon—and the one man in the place, me—disagree.
I sat down with a young lady who's done my nails before, and it was clear she was grateful to be back working. She'd gone two months without a job, and things were hard, she told me without a hint of self-pity. She has kids and had nearly exhausted her savings.
But it wasn't just the money she missed. She missed the pride in doing a good day's work and providing for her family. That pride had been stripped from her. It was finally back.
Like the young mother in my nail salon, most Americans get meaning from work. Anyone who's been out of work for an extended time will tell you what happens when we don't add value to the world. Or find a way to make a contribution. We feel useless. Uselessness can turn to hopelessness. And worse.
More than 36 million Americans are without work due to lockdowns, a soul-crushing number. Jamie Stewart, a 37-year-old from Bonita Springs, lost her job as a shift manager and bartender in a local Florida resort. She recently rented a room in her home to make ends meet and signed up for food stamps to cover her weekly grocery bills. "My mental health has deteriorated to a point that I don't recognize myself anymore," she told a reporter for the Associated Press.
Millions of Americans don't recognize themselves anymore. Or our lives. And it isn't greed that drives our desire to return to the business of life. It's a biological need. We human beings are hardwired for work.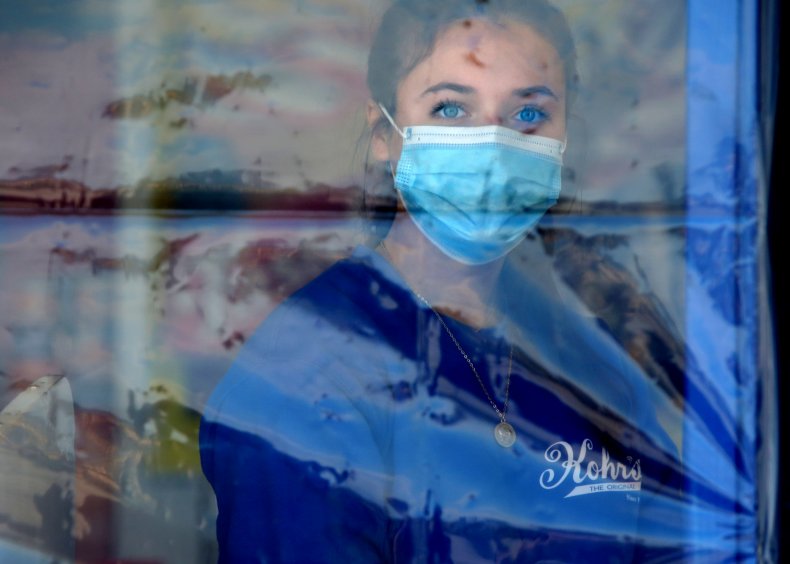 Millions of businesses have been shuttered, too. And it's not money that motivates most entrepreneurs I know to reopen their businesses. Money wasn't the reason they started their businesses in the first place. Some did it because they felt called to do it. Some did it to satisfy a deep need to own something in their life—or solve a problem in the community they serve. Some did it to be free from a boss or bureaucracy. Others to prove someone wrong. Others still did it for reasons they don't understand, and perhaps never will. But it's something the world can't live without, that drive of entrepreneurs to create something from nothing. Including work for the rest of us.
Many sank their life savings into their businesses. Others put their homes on the line. Taking those risks with your life, and being responsible for other lives, is not for the weak of heart. For all of those businesses owners teetering on the edge of insolvency, their desire to return to life is about much more than money. Their lives hang in the balance.
But it wasn't just work and commerce that was stripped from our lives. It was many of the social aspects of life that give it meaning. Sports like baseball, softball and all the leagues we form as Americans—and poker, bridge and bingo, too—were taken from us. Veterans of Foreign Wars and American Legion halls were closed. Public schools and private schools were closed, which also put an end to after-school activities like band and theater. Restaurants and bars, places we congregate with friends and family, were closed. So were Alcoholics Anonymous meetings and Al-Anon meetings across the nation.
These dimensions of American life—our social and commercial energy—mesmerized a French political scientist when he visited America in the 1830s. "Americans of all ages, all conditions, all minds constantly unite," Alexis de Tocqueville wrote in Democracy in America. "Not only do they have commercial and industrial associations in which all take part, but they also have a thousand other kinds: religious, moral, grave, futile, very general and very particular, immense and very small; Americans use associations to give fêtes, to found seminaries, to build inns, to raise churches, to distribute books, to send missionaries to the antipodes; in this manner they create hospitals, prisons, schools. Finally, if it is a question of bringing to light a truth or developing a sentiment with the support of a great example, they associate."
This was so very different from the way countries in Europe did life, he noted. "Everywhere that, at the head of a new undertaking, you see the government in France and a great lord in England," Tocqueville added, "count on it that you will perceive an association in the United States."
It was an entirely different way not only of organizing a nation, but the habits of life itself. All of it not only surprised Tocqueville, but impressed him. "I often admired the infinite art with which the inhabitants of the United States managed to fix a common goal to the efforts of many men and to get them to advance to it freely."
It's not the pursuit of money that drives those of us clamoring to return to normal life. It's the pursuit of a good life. And church plays the biggest role in that pursuit for many Americans, myself included. "Where two or three are gathered in my name, there am I among them," Jesus Christ told his flock. From worship music to sermons, church is that rare space we get to put our worldly worries aside and focus on something bigger than ourselves. Luckily for my family, our church has an online presence, and we've been able to gather in our home and be nourished. We've been respectful of local laws, despite the misgivings many of us share about the abridgment of our most sacred freedom—our right to worship freely.
The truth is that when critics in the news media or on social media ridicule Americans who believe it's time to start a safe return to life, and accuse us of putting commerce over life, they're presenting a false narrative. Life versus commerce is not the choice before us. It's life versus life.
When real meaning is stripped from life, and done so because of fear, that too can become infectious. Fear, as we all know, can kill life. Kill our spirit. And kill the truth.
"This virus is going to do what it's going to do," Dr. Michael Osterholm, one of America's leading epidemiologists, told Chuck Todd on Meet the Press. "What we can do is only nibble at the edges. And I think it's not a good message to send to the public that we can control this virus in a meaningful way."
Osterholm is not a U.S. Chamber of Commerce spokesman or an acolyte of President Donald Trump. He's director of the Center for Infectious Disease Research and Policy at the University of Minnesota. "What we have to tell people honestly, what they want to hear, they don't want it sugarcoated and they do not want it coated in fear," he continued. "But somewhere between now and tomorrow, next year, we're going to see 60 to 70 percent of Americans ultimately infected with this virus. What we have to do is figure out how not just to die with the virus, but also how to live with it. And we're not having that discussion."
Osterholm was right. We want to learn to live with this virus. Just as we've learned to live with other deadly risks around us.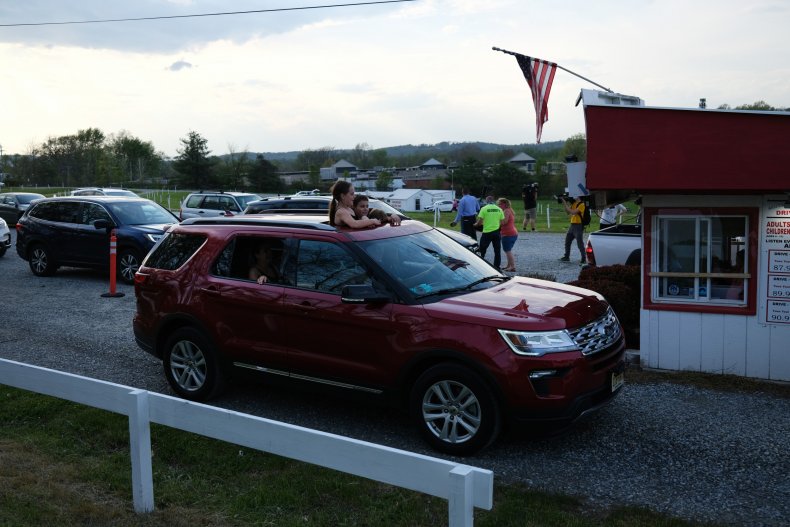 "We have not journeyed all this way across the centuries, across the oceans, mountains and prairies, because we are made of sugar candy," Winston Churchill reminded English-speaking people across the globe during WWII, back when we were fighting a virus called totalitarianism. Millions volunteered for dangerous duty in Europe and the Pacific in that war. More than 400,000 American lives were lost. But our resilience was honed. Our spirit grew.
My mom lost her only brother in France not long after D-Day. She grew up in the Great Depression, and she wasn't inclined to coddle us growing up. She gave us space to fall and fail, to break legs and arms—and even some rules. Always, her goal was to turn her children into resilient grown-ups.
When my daughter told us a few years ago that she wanted to jump horses competitively, we took a breath. It wasn't merely an expensive sport, but a dangerous one: She wouldn't just be jumping what are essentially high-hurdles in tight quarters with sharp turns. She'd be doing it on top of a four-legged animal that's over 16 hands tall (67 inches in people height), weighs over 1,000 pounds and has a mind of its own.
She's been thrown many times. Always, she gets up—each time a little more resilient. She will be thrown many more. Some people think we're crazy. But we've encouraged the endeavor because life itself will throw her to the ground many times. She is learning to live with risk.
America has been thrown to the ground by this virus. But what's keeping us down now is our own fear of the unknown, reinforced by a craven media hellbent on scaring the daylight out of us and keeping us locked up indefinitely.
Some who are at risk will need to be cautious in the coming weeks and months as the nation reopens. Those of us not at risk should be cautious, too. But my family is ready to rise out of our bunker and get back to the life we love. So too, I imagine, are most Americans.
Lee Habeeb is vice president of content for Salem Radio Network and host of Our American Stories. He lives in Oxford, Mississippi, with his wife, Valerie, and his daughter, Reagan.
The views expressed in this article are the author's own.