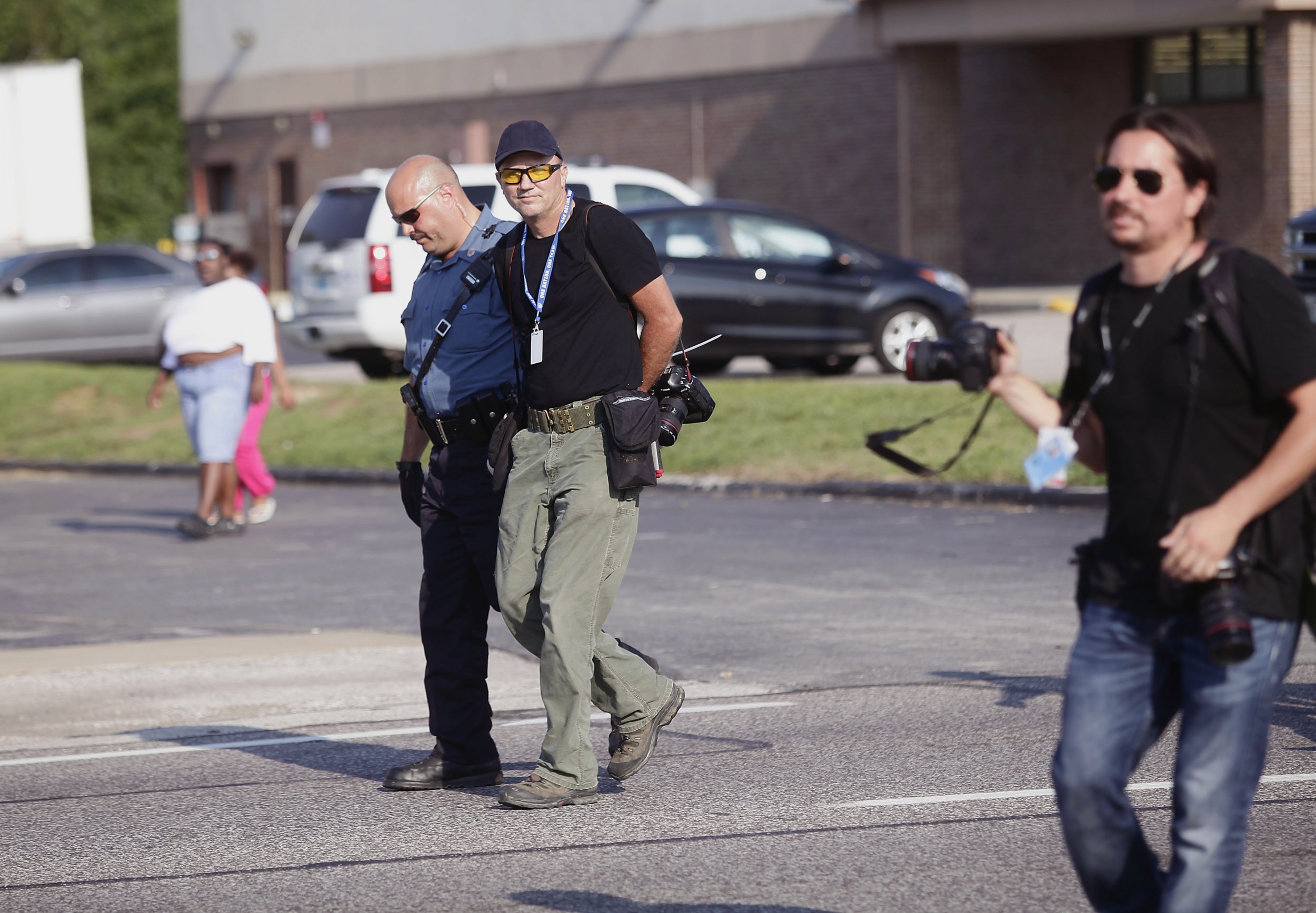 More than three dozen news organizations together are protesting the criminal charges recently brought against two reporters from an incident that occurred during the protests in Ferguson, Missouri, last year after the fatal police shooting of unarmed teenager Michael Brown.
Brown, an 18-year-old African-American, was fatally shot by the now-former police officer Darren Wilson, who is white, on August 9, 2014, in Ferguson. The high-profile case forced the St. Louis suburb into the national spotlight for racial inequality and police brutality.
The Reporters Committee for Freedom of the Press is leading a coalition of 38 other news outlets and media organizations, asking officials in Missouri to drop charges against reporters Wesley Lowery of The Washington Post and Ryan Reilly of the Huffington Post. The groups on Tuesday sent a letter to St. Louis County officials protesting the recent filing of charges.
"The fact that these journalists were kept from doing their jobs was troublesome enough. But the fact that your office—after having had time to reflect on police actions for a full year—has chosen to pursue criminal prosecution now is astonishing," leaders of the organizations wrote in the letter.
Lowery and Reilly were among a group of reporters who had gathered in a McDonald's to work while they covered the Ferguson protests on August 13, 2014. Police officers entered the public building and ordered them to leave. Upon exiting, the reporters asked officers questions and videotaped them forcing them to leave.
"This is perfectly lawful and appropriate behavior, does not justify the officers' decision to arrest them for 'disobeying' an order, and certainly cannot justify a trespassing charge in a restaurant open to the public," the letter states. The organizations continue on to say the two men were inside McDonald's to recharge their cellphones, "not even involved in a contentious or dangerous atmosphere."
The charges, trespassing and interfering with a police officer's performance, were announced earlier this month as protesters gathered on the streets surrounding the first anniversary of Brown's death. Both of their employers, and former U.S. Attorney General Eric Holder, have spoken out against the charges.
A trespassing conviction can result in a maximum one-year jail sentence, a fine of as much as $1,000 or both, according to the Huffington Post.
Other journalists also were arrested last summer in Ferguson. Getty Images photographer Scott Olson was arrested because police required media to be within certain areas during the demonstrations.
In addition to The Washington Post and the Huffington Post, other well-known organizations, such as the Associated Press, Bloomberg News, CNN and Hearst Corporation signed onto the letter.