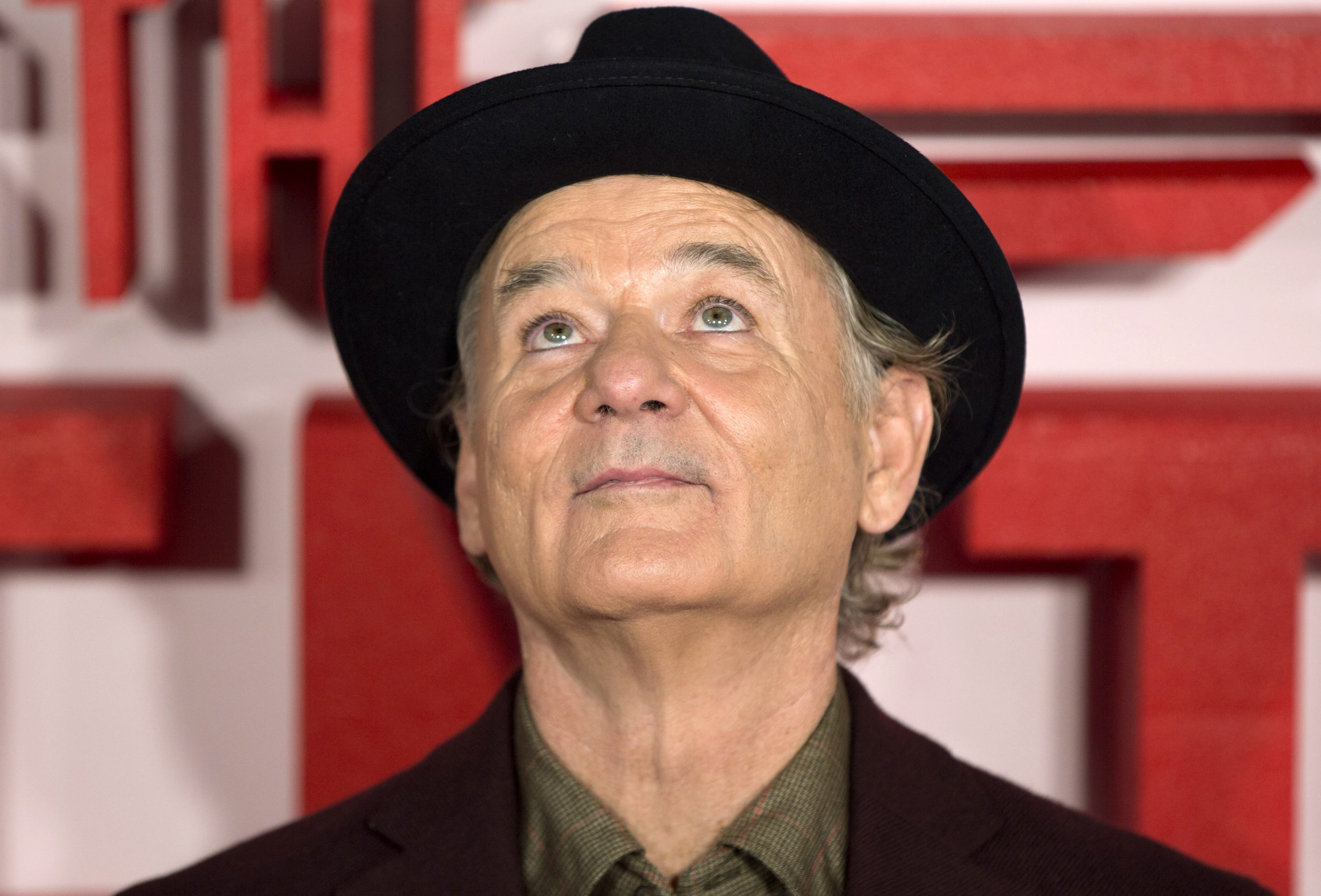 Did you hear about the one-of-a-kind Wu-Tang Clan album sold to infamous pharmaceutical CEO Martin Shkreli for $2 million?
What if we told you the deal that Shkreli signed in order to buy the album contains a clause that allows for Bill Murray to plan and execute a heist stealing the album back with no legal repercussions? That's what the Internet says. Check out these very real headlines trumpeting very bogus information:
"Report: $2 Million Wu-Tang Album Includes Bill Murray Clause" (Radio.com)
"That Wu-Tang Clan-Martin Shkreli $2m album deal has an amazing caveat" (The Independent)
"Wu-Tang Clan may have sold their album for $2m…but Bill Murray is allowed to steal it back, apparently" (Metro)
"Wu-Tang's $2m Album Comes With a Bizarre Clause: The Rap Group—or Bill Murray—Are Entitled to Steal It Back in a Heist" (NME)
"Bill Murray Can Steal the $2 Million Wu-Tang Album Back From That Asshat [Corrected]" (Gizmodo)
"Bill Murray Can Legally Steal Back That $2 Million Wu-Tang Album" (UPROXX)
"The Wu-Tang Clan Gave Bill Murray Permission to Steal Their New $2 Million LP" (Okayplayer)
In journalism, this is what's known as a one-source story, meaning it was published with no reliable confirmation or corroboration of its single source. The only problem: That source turns out to be a very funny, very viral and very obviously joking tweet by one Rob Wesley (@eastwes):
There are several questions that might have occurred to a reporter covering this news. For instance, who is this Rob Wesley and how is he privy to the terms of this previously confidential transaction? Why doesn't he cite his sources? And what does Bill Murray think of all this? (In fairness, it is kind of hard to ask him, seeing as Bill Murray does not have a manager or publicist. He has met the Wu-Tang Clan on at least one occasion, as shown in the 2003 Jim Jarmusch movie Coffee and Cigarettes.)
But in 2015, it is remarkably easy to trick the Internet—and reputable news sources—with a single fake tweet. If it gets retweeted enough times (the Bill Murray one has 7,846 retweets and climbing), people just assume it's accurate. The following tweet, for instance, tricked the Internet into believing an obviously made-up stat after the Paris attacks:
It is especially easy to trick music bloggers, who are more likely to post than fact-check whatever news hits their inbox. Not long ago, an anonymous prankster fooled music sites into picking up a totally fake Beach House song premiering on an equally bogus podcast. (Full disclosure: I once inadvertently tricked gullible Internet users into thinking Donald Trump insulted the band Pavement.)
In the Bill Murray instance, it's fairly easy to see why the hoax spread. The true story is already so bizarre to begin with (a single copy worth millions of dollars? A pharmaceutical wiz hated across the country?) that these additional details seem believable. Plus, Murray is already the subject of bizarre rumors and stories about his supposed antics. So other Twitter users took it to be real and started tweeting about it:
But, as Consequence of Sound points out, "no legally binding contract can give you permission to break the law."
It's not a new phenomenon for news sites to deliver their readers insta-viral, Twitter-sourced hogwash in bite-sized tablets. As Esquire's Luke O'Neil wrote two years ago, the process offers "a pooled-risk version of Internet writing: The sheer ubiquity of suspect stories provides cover for all of us."
What is new is that the machine is becoming self-aware: A handful of the news sources that picked up the Murray-Wu-Tang story seemed to realize they were passing along a fake story but went ahead and posted it anyway, hedging their words with caveats like this one from The Independent:
According to Twitter user Rob Wesley, who might have invented the clause, though a lot of people on Twitter are taking it to be real...
Or this, from Okayplayer:
And if this all turns out to be a hoax, we're going to give up on everything and just go chase after the Jaguar Shark.
Wesley did not respond to a request for comment, but Shkreli did. "I have no comment," he wrote in an email, "other than I would honor the terms specified."
At the very least, maybe Shkreli can invite Murray over for a theft-proof listening party.