Medicaid Enrollments Bring Obamacare Enrollment to More Than 10 Million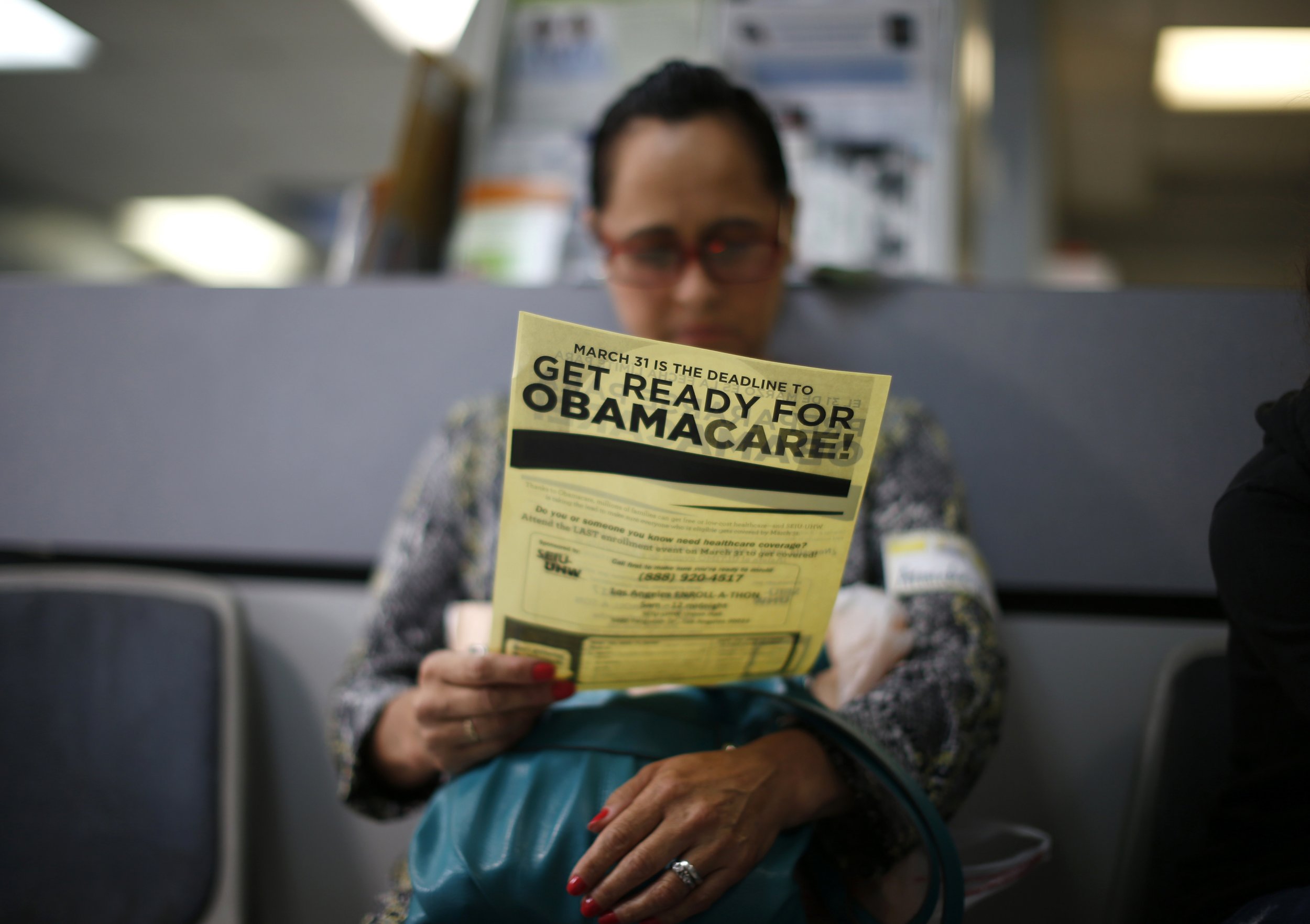 WASHINGTON (Reuters) - Three million lower-income Americans have enrolled in the Medicaid program for the poor so far during the rollout of U.S. President Barack Obama's healthcare reform law, the administration announced on Friday.
That brings to more than 10 million the number of people who have signed up for both public and private health coverage since the October 1 launch of the Patient Protection and Affordable Care Act, known as Obamacare. This week, the White House announced there were 7.1 million sign-ups as of March 31 for private health plans through new electronic insurance marketplaces now operating in all 50 states, a total that exceeded most expectations.
Higher enrollment figures have given a boost to Obama and his Democratic allies against Republicans and other critics of healthcare reform by demonstrating stronger-than-expected demand for the benefits available under the new law.
"The increase in Medicaid enrollments across the country is encouraging," U.S. Health and Human Services Secretary Kathleen Sebelius said in a government blog posting.
The latest data show for the first time actual enrollments in Medicaid and the Children's Health Insurance Program (CHIP) from October 1 through February 28 for 46 states that have reported statistics to the U.S. Department of Health and Human Services (HHS). Until now, HHS has been able to release only the number of people who have qualified for coverage.
Friday's report did not specify the number of Americans who have gained health coverage for the first time through Obamacare's Medicaid expansion, which has been accepted in some form by 26 states. Administration officials said they expect to produce a breakdown in the coming weeks.
The current data includes people who qualify for Medicaid programs that have existed for decades.
Medicaid enrollment has been brisker in states that are expanding the program -- with a rate 8.3 percent higher than before October 1. States that have not expanded Medicaid have seen enrollment rise by only 1.6 percent.
Medicaid, which is overseen by the federal government but administered by states, has long provided health coverage to only a fraction of America's poor. In many states, Medicaid coverage is available largely to pregnant women and the severely disabled. CHIP is a sister program of Medicaid designed specifically for low-income children.
Obamacare calls for expanding Medicaid to all low-income Americans earning up to 138 percent of the federal poverty level, which currently stands at $11,670 a year for an individual and $23,850 for a family of four.
The law originally required all states to expand Medicaid. But a landmark 2012 U.S. Supreme Court ruling made the decision optional.
All told, the administration said 11.7 million people have qualified for Medicaid and CHIP from October 1 through February, up from 8.9 million reported for January.
The administration arrived at the new tally by comparing Medicaid and CHIP enrollments at the end of February with the registrations before October 1. During those five months, enrollment for the 46 reporting states climbed to 61 million from 58 million.
The deadline for acquiring private health insurance through the Obamacare marketplaces expired on March 31. But under Medicaid, people can apply for coverage at any time.
The nonpartisan Congressional Budget Office (CBO) estimated that 8 million people will sign up for Medicaid coverage under the Obamacare expansion this year.
The CBO originally projected 7 million private enrollees by this week's deadline, but scaled back its forecast to 6 million after last autumn's botched launch of the federal marketplace website, HealthCare.gov.