Nurse Shares 'Secrets' Revealing How the Rich Get Nursing Homes for Free
A nurse has shared "healthcare secrets" revealing how rich people are able to get into nursing homes for free, as she called for a change to the industry.
Hadley Christine, 28, who has worked as a nurse manager in long-term care, became frustrated after seeing what she perceived as "loopholes."
After working in the industry for the last six years, she's speaking out over flaws in the system and calling for change. She took to social media where she seemingly explained how some people make themselves eligible for Medicaid, despite having the funds to pay for care.
Christine, from New Orleans, uploaded the clip at the beginning of this month, where it's already amassed more than eight million views.
She told Newsweek: "When I worked as a MDS/PPS coordinator at a skilled nursing facility, I learned this information. My job was to gather information about a patient's stay and help manage their 'case.'
"When gathering information, I would monitor time spent with occupational, speech, and physical therapist, medications taken, wound care performed, etc. I monitored their overall performance after their hospital stay and helped plan for them to go home if they were there for short term rehab care. I then put all of that into a form called a MDS (minimum data set) to submit to insurance. This is how we got paid."
The mom said people would stay for a few weeks to a few months while they recuperated, but some never recovered and couldn't return home. This is when the need for long-term services and support (LTSS) would kick in.
"At that point, traditional insurance does not pay for their stay because they are going from short-term rehab to long-term care. They are presented with the following options: if they are very low income then they can apply for Medicaid which will cover their long-term care or if they have savings then they can spend all of their savings (by giving it to the nursing home) until they are low income themselves and then qualify for Medicaid. Seems fine on the surface," she said.
But she claimed that as she continued working, it struck her how who she deemed as "wealthy" patients were recipients of Medicaid.
She said: "I began questioning things when I realized that all of the wealthy people were on Medicaid and not paying anything for their care while more middle class people were paying privately to the tune of $100,000 per year. The business office manager then told me that the Medicaid program only looks back five years and that the wealthy patients had probably been through estate planning and transferred all money to their kids at least five years ago."
Christine, who currently works as a hospice nurse, said her wish is for "everyone to be informed," as she called for change to the entire system.
"I don't think its right for the rich to use this loophole to continue to amass generational wealth while those that do not know it, or do not estate plan, pay much more for nursing homes. But also, I think nursing home care is outrageously expensive and there need to be better options," she claimed.
The Medicaid's website seemingly confirms the five-year timeframe Christine refers to, under the section which covers eligibility.
The website says: "Medicaid beneficiaries who need LTSS will be denied LTSS coverage if they have transferred assets for less than fair market value during the five-year period preceding their Medicaid application. This rule applies when individuals (or their spouses) who need LTSS in a long-term care facility or wish to receive home and community-based waiver services have transferred, sold, or gifted assets for less than they are worth."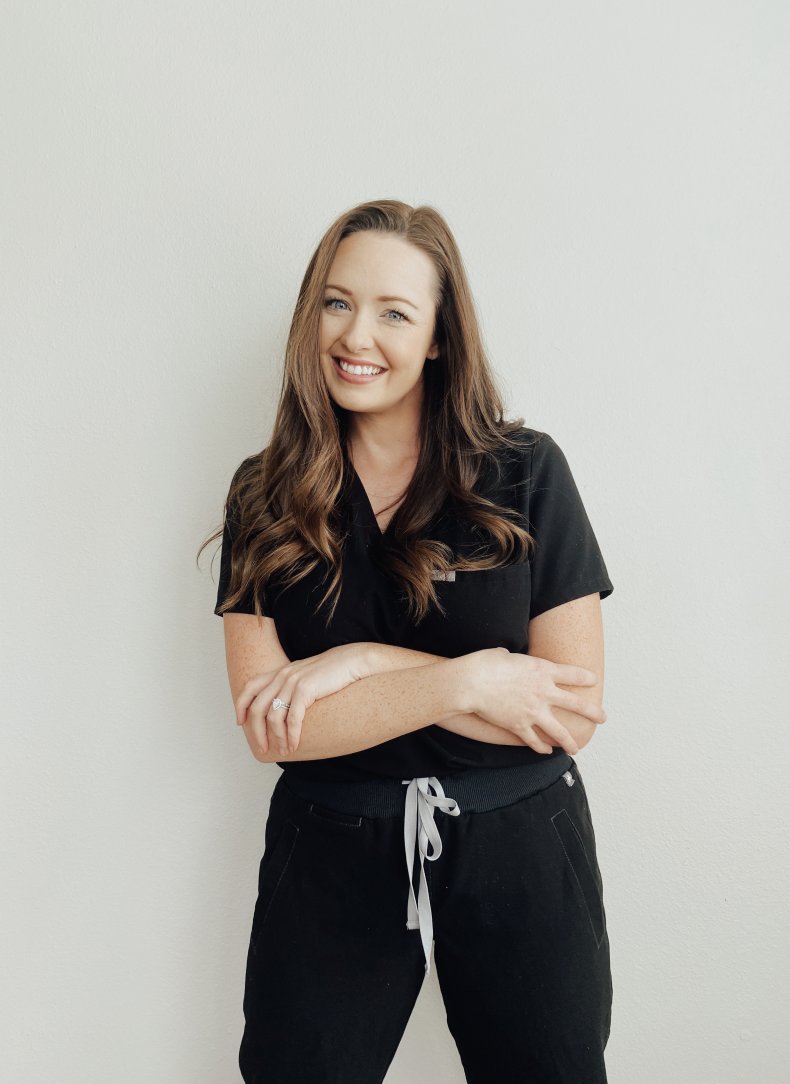 In the now-viral TikTok video, Christine said: "A secret I learned while working in a nursing home is if you're rich enough to afford a lawyer you probably pay no dollars per month for that nursing home. But if you're middle class you probably pay 100 grand a year.
"Let me simply explain, Medicare is what everyone over age 65 gets that pays for your hospital stay, your doctors visit your medications. Medicaid is for low income and it also pays for nursing homes.
"So you worked your whole life, you built up this huge retirement amount. You go into a nursing home and you're not eligible for this low-income program, because you have all this money. So you give it all to the nursing home until you have none left. And then of course there's no money left for your kids.
"Now, here's what rich people know. That low income program only looks back five years. So five years and one day before you think you need to go to a nursing home, you can transfer all that money into your kid's name. And then when it comes time for you to go into a nursing home it looks like you have no money. So it's all free, and they get to keep all of that money.
A day later she shared an update on Instagram, explaining the backstory to the video, claiming she'd had a hard day at work after seeing the effects of the U.S. healthcare system first-hand.
She revealed: "So... this went viral on Tiktok. Let me be honest though; I made this after getting upset during my work day. I saw a patient that lived in deplorable living conditions. I couldn't even find a working outlet to plug their oxygen in.
"I asked why they didn't have Medicaid. They said that their application kept getting rejected. I knew it wasn't from lack of money (as it should be) but rather lack of understanding of the laws and processes. The rich seem to understand the process perfectly. It's time for a change, America."
Numerous people commented on the TikTok clip, agreeing the system needed a shake-up.
Emjaneparsons wrote: "YESSS. Healthcare in the U.S. has got to change."
Music_moves_ commented: "I'm an insurance agent and health insurance is broken in America. There isn't a clear cut answer, but we do need a change."
While Dj_phonyx wrote: "I'm a caregiver of Mom. I didn't know. Thank you."
A spokesperson for the Centers for Medicare and Medicaid Services told Newsweek: "As required by federal law, state Medicaid programs review the previous five years of assets for an individual (or their spouse) who is applying for Medicaid coverage to receive Long-Term Services and Support (LTSS).
"The five-year period is referred to as the "look-back period" and is prescribed in federal law. In 2006, Congress increased the look-back period from three years to five years as part of the Deficit Reduction Act of 2005 to protect the integrity of the Medicaid program and ensure the program is there to provide care for those in need."