Medical College Uses COVID Relief Funds to Give Each of Its Students $10,000 in Cash
A medical college in Nashville, Tennessee, notified students Monday they will be receiving an early Thanksgiving gift of $10,000 in cash coming from COVID relief funds, the Associated Press reported.
Meharry Medical College President James Hildreth sent the school's 956 students a video Monday explaining the money is theirs with no strings attached.
"Meharrians, I want to tell you that I'm indeed thankful for those of you who work here day in and day out to carry out the Meharry mission. I'm thankful for those who support the College with their resources," said Hildreth in the video. "But mostly, I'm thankful for you students and the future of health care that is entrusted to you. That future looks bright. And because of that, students, I'm happy to make a very special announcement today."
The students will start to receive the money this Wednesday via direct deposit or can go pick up the checks at school.
"We felt that there was no better way to begin distributing these funds than by giving to our students who will soon give so much to our world," Hildreth said in the video.
Meharry, a historically Black medical college, and its students have played a key role in handling Nashville's response to the COVID-19 pandemic. They've been front-line workers since the beginning by operating the city's COVID testing sites. The medical school now administers COVID vaccines around the city. The school was also hired to advise surrounding Metro Schools on pandemic protocols, WPLN reported.
Benson Joseph, a third-year medical student, told Newsweek that students were "shocked, grateful and overwhelmed by this gift. We all feel like Christmas has come home early."
"Such a large sum of money is so meaningful, especially since medical school is so expensive in ways that go beyond tuition. This money can help fill some of those gaps. It's incredible," Joseph said.
Hildreth told Newsweek he is proud of his students and everything they've overcome to get to this point. "We want to do anything we can to ease and support the journey before them", he said. "I am hopeful that the gifts will alleviate some of the financial pressures they feel as they learn to care for and improve the health of our community."
The gift to students comes a few months after the college received a $34 million gift to increase the number of Black physicians nationwide and help medical students pay off student loan debt, news channel 5 reported.
Meharry is nearly 150 years old and one of the largest educators in the country of Black medical students studying to be doctors and dentists, second to Howard University of Medicine in Washington, D.C., WPLN reported.
For more reporting from the Associated Press, see below.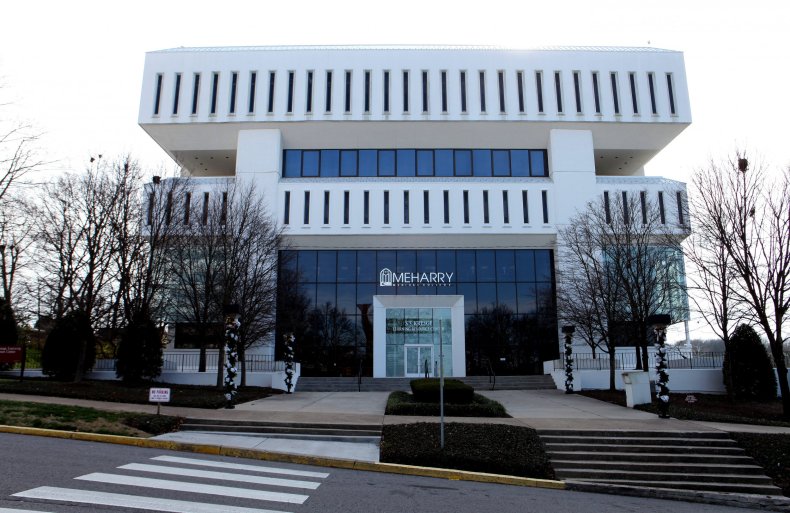 The money comes from the Higher Education Emergency Relief Fund, part of a federal coronavirus aid package. Schools across the country have used their money to wipe out student debts, offer free tuition and give cash grants such as the one at Meharry.
Update 11/24/2021 at 10:34 a.m. ET: This story has been updated to include comments from Benson Joseph and Hildreth.