The Food and Drug Administration (FDA) has issued a warning to those using the medical cream fluorouracil because it may be deadly to pets when it is ingested.
Officials with the FDA said in a recent statement that the agency received reports involving dogs that were exposed to fluorouracil, and all the dogs died.
"If your medicine contains fluorouracil, immediately move it somewhere out of reach of your pets and keep them from licking your skin where you've applied the medicine," the release said.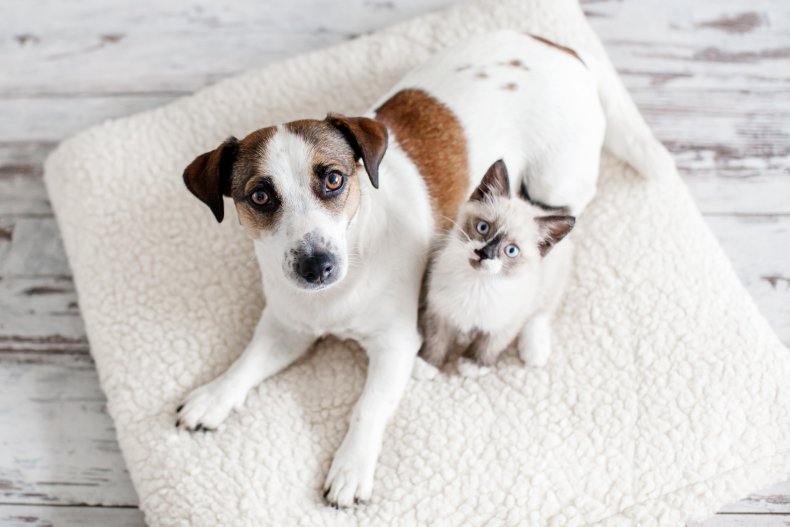 Pet owners are encouraged to monitor their pets and what they ingest as many foods and objects can be deadly.
According to the FDA, caffeine, garlic and various medicines for humans or another pet are among edible dangers. There are also non-edible dangers that pose a risk to pets, like antifreeze, mothballs and household cleaners.
"Threats to your pet's health can also come from outside the home," the FDA said. "Some plants and flowers can be harmful if your pet eats them."
If someone's pet ate something potentially dangerous the FDA advised them to call their veterinarian or a poison control center immediately.
The agency said that fluorouracil is a chemotherapy drug used to treat some types of skin cancers, as well as a condition called solar or actinic keratosis, which may can to skin cancer.
"It's also used to treat warts in children and occasionally in veterinary medicine to treat cancers in horses," the FDA said.
It can be found in creams or solutions with the brand names Efudex, Carac, Tolak and Fluoroplex. The container may also say Fluorouracil.
Pets that chew on a container with fluorouracil or lick an area of skin where the medicine was applied can be exposed to it.
Symptoms of fluorouracil poisoning—which include vomiting, shaking and diarrhea—can show within 30 minutes, while death may occur within six to 12 hours after exposure.
"These reports triggered the FDA to work with the companies marketing fluorouracil creams to include label information warning pet owners to keep these products out of the reach of pets," an FDA spokesperson told Newsweek.
Although the agency said it has not received reports of fluorouracil poisoning in other pets, owners should keep fluorouracil stored away and dispose of empty containers in a receptacle that is not accessible to a pet.
The FDA has issued other warnings, including one that notified consumers that Capri Sun issued a recall due to contamination with a cleaning solution.
A video that went viral on TikTok claimed to have shown viewers how to keep avocados fresh for up to a month, but the FDA said the technique could harbor harmful bacteria.
In February, the FDA shared a recall for at-home COVID-19 test kits that were reportedly imported illegally into the United States.
Update 9/9/22, 2:25 p.m. ET: This story has been updated with a comment from an FDA spokesperson.
About the writer
Catherine Ferris is a Newsweek reporter based in New York. Her focus is reporting for the U.S. Trends Team. She has covered viral trends and posts extensively. Catherine joined Newsweek in 2021 and previously worked at The Scarsdale Inquirer. She is a graduate of the University of Massachusetts Amherst. You can get in touch with Catherine by emailing c.ferris@newsweek.com. Languages: English.