Medical Emergency, Mechanical Issue Leaves Passengers Stuck on United Airlines Flight For Over 14 Hours in Subzero Temperatures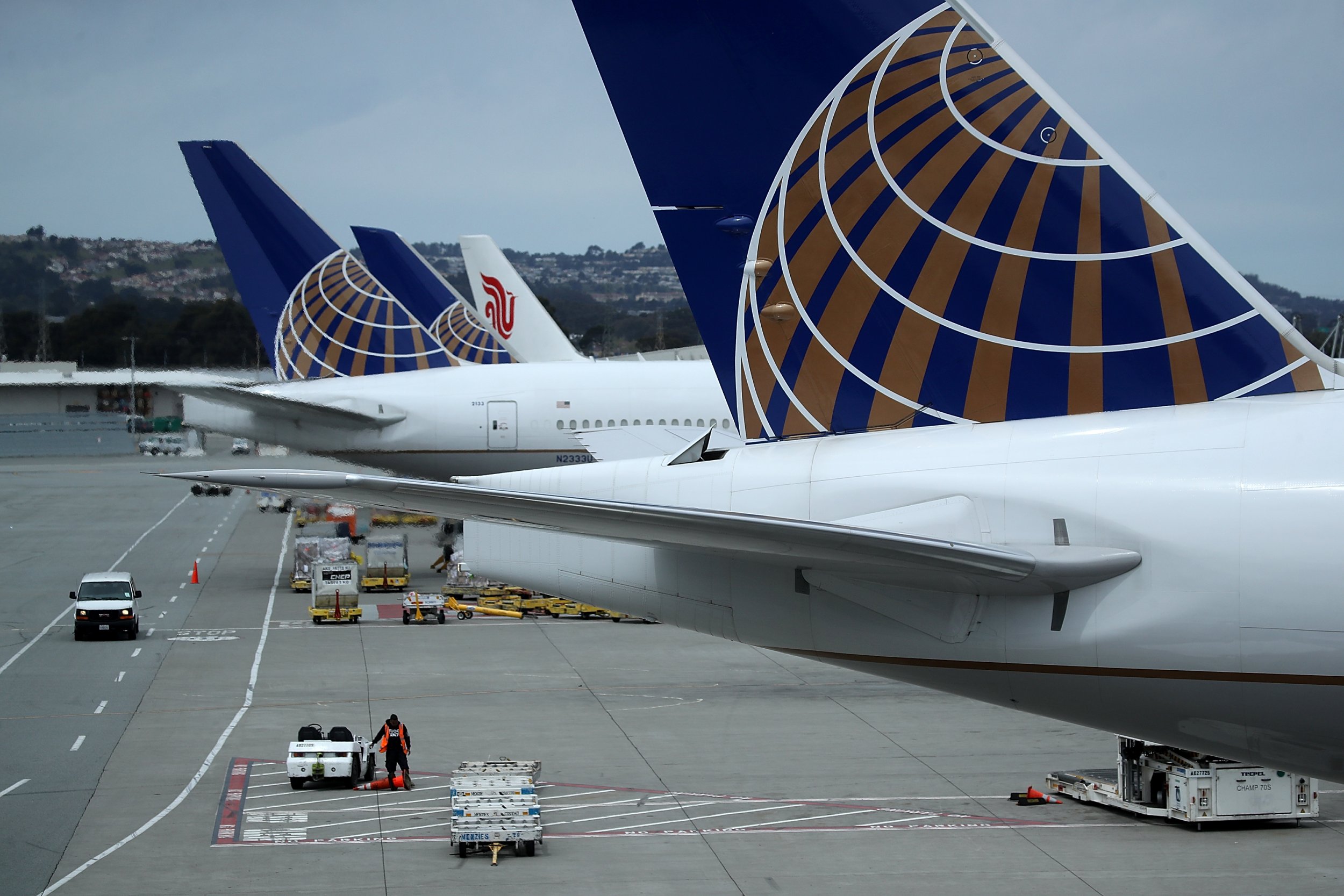 Passengers aboard a United Airlines flight found themselves stranded on a tarmac in Canada after a medical emergency forced the plane to reroute.
The plane, bound for Hong Kong, initially departed from Newark International Airport on Saturday afternoon. However, the flight was rerouted to Happy Valley-Goose Bay Airport in the province of Newfoundland and Labrador, Canada when a passenger experienced a medical emergency.
According to CNN, the plane landed in the province at 9:31 local time and the passenger was taken to a local hospital. But, when the time came for the plane to take off, a mechanical issue was discovered.
"We were told we were just refueling and then we'd head back to Newark. But there was an issue with getting one of the emergency exit doors securely closed," passenger Steven Lau told NBC News.
While crews worked to fix the door, the passengers were told around 12 a.m. ET that the door had frozen shut, NBC News reported.
Aan extreme cold warning had been issued for Saturday night for Newfoundland and Labrador, with temperatures dropping as low as -30 degrees overnight. Despite the subzero temps, passengers were not allowed to leave the plane.
According to a statement from United Airlines, the passengers were required to stay in the plane as the airport, which operates as a base for the Canadian Forces, did not have a customs agent working overnight to process them.
Several passengers, including professional wrestler Sonjay Dutt, tweeted about the experience.
"Please help us. This is an emergency @united. People are not doing well. Running low on food," Dutt tweeted.
"It's freezing, not safe for children and elderly. Please help @united," he later added.
Passengers were briefly allowed to leave the plane and walk around a terminal on Sunday morning, with Goose Bay employees bringing them coffee and donuts from Tim Hortons, a Canadian fast food restaurant.
A rescue plane was dispatched from Newark to pick up the passengers and return them to New Jersey.
"Passengers have been generally respectful and calm given the circumstances, but everyone is frustrated and angry," Lau told NBC News.
All in all, the 250 passengers and 15 crew members spent over 14 hours on the runway.
"We apologize to our customers and our crew is doing everything possible to assist them during the delay," United Airlines said in a statement released Sunday morning.