Medical Expert: Why Unnecessary ER Visits Are on the Rise, and How We Can Support Urgent Care Needs
ERs are designed for true medical emergencies, but we're not using them that way.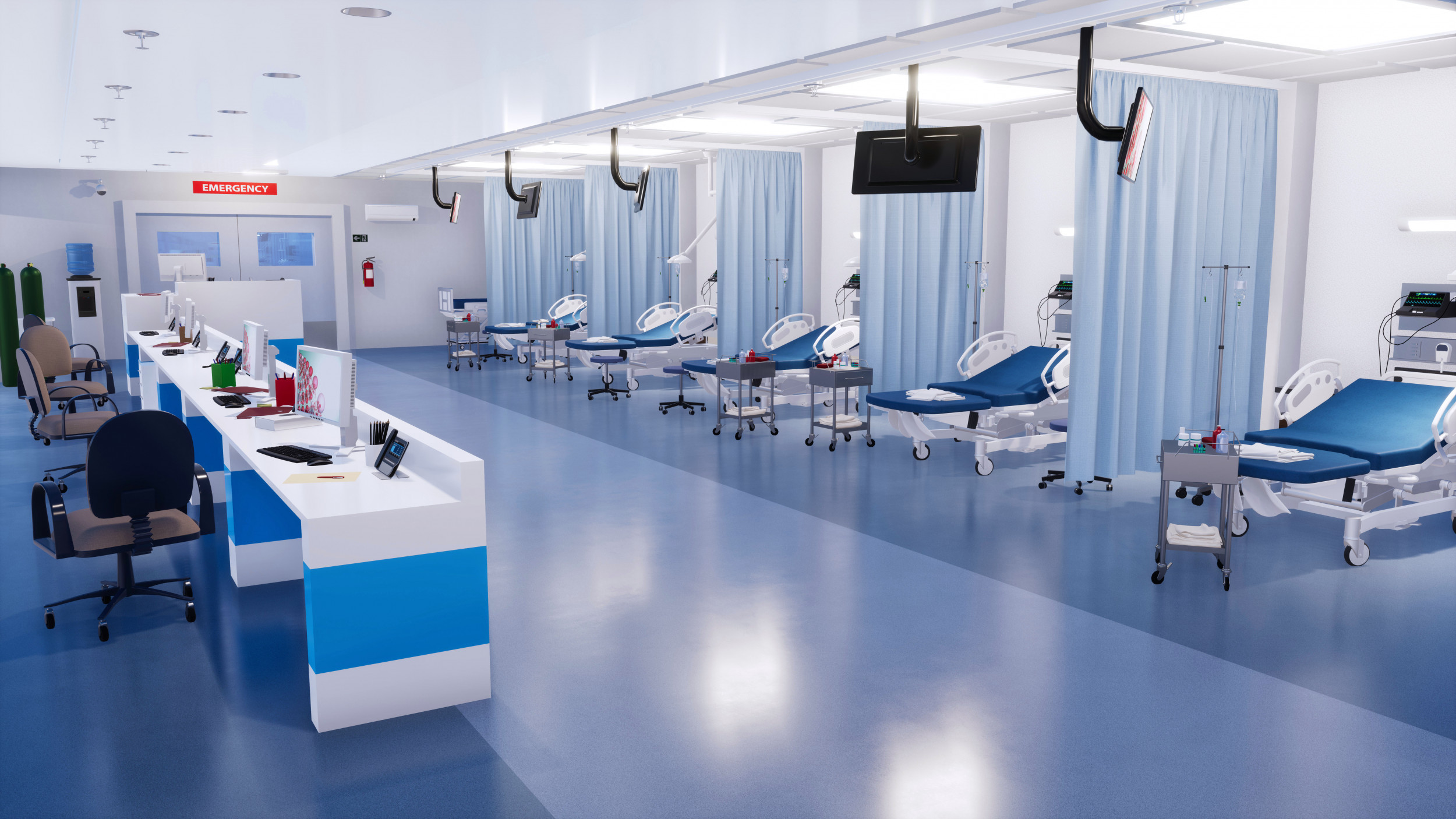 Unnecessary, inappropriate use or even overuse of emergency rooms/departments (EDs) continues to be a concern among healthcare professionals, hospital administrators and insurance companies.
EDs are designed to offer access to medical care in times of true medical emergencies but are often used for convenient "after hours" care or as a replacement for a lack of primary care services available. Another area of concern is the continued rise of mental health and substance abuse issues, which presents unique and complex challenges in an emergency setting.
In a report titled "Trends in the Utilization of Emergency Department Services, 2009-2018," the U.S. Department of Health & Human Services reported these statistics:
There were more than 143 million ED visits in 2018 alone, with 20 million admissions and more than 123 million released.
In 2017, more than 18% of adults reported visiting an ED during the year.
ED visits accounted for 12.5% or $328.1 billion of national health expenditures in 2010.
The average cost for care (treat and release) in EDs is 10-12 times higher than comparable options (urgent care clinics or primary care physician offices).
Given the need for emergency care, as well as appropriate levels of healthcare in communities across the country, it is crucial to understand the three trends spurring unnecessary ED usage in order to effectively address the issues.
1. Convenient, After-Hours Care
Knowing ED visits are considerably more costly and take longer than urgent-care visits has not deterred those wanting convenience care during off hours. Many ED visits occur on nights and weekends when primary care physician's offices are not open. The most common causes for these visits include respiratory illnesses and unplanned injuries.
The ED is designed to handle true emergencies — life-threatening conditions. It shouldn't be considered an alternative to primary care. When ED lines are long as a result of less-than-urgent issues, overall care can suffer.
Better options exist to ensure long-term health, including primary care physicians, urgent care centers and even walk-in clinics, all of which have shorter wait times and lower costs.
For many, the convenience of "one-stop shopping" at EDs is the draw, where onsite diagnostics and pharmacy options are both readily available. But we shouldn't forget that the bond between primary care providers and their patients is crucial to overall health and wellness. On nights and weekends, urgent care centers are good alternatives and can also run diagnostics, making them ideal options for those with common illnesses and minor injuries.
2. Limited Access to Primary Care/Specialist Services
Across the United States, there are medically underserved patients, sometimes due to lack of or limited access to medical professionals. In other instances, limits are due to lower income, lack of adequate insurance coverage and even limited access to transportation and childcare.
In these areas, EDs often bear the brunt of patient care. They guarantee medical care and are a place where individuals will not be turned away due to lack of funds or limited health insurance.
A patient-focused primary/integrated care model can alleviate the challenges of limited access by offering urgent care, walk-in availability, virtual visits and even house calls to ensure we are meeting all patients' medical needs with quality and care.
3. An Increase in Mental Health and Substance Abuse
With mental health issues and substance abuse challenges on the rise, EDs face an influx of individuals suffering from substance abuse and substance use disorders, as well as mental health concerns like panic attacks, personality disorders, suicidal thoughts, and psychosis.
In many cases, particularly with treat and release cases, patients are instructed by ED physicians to follow up with their primary care physicians. In theory, it's a valid request, but for those suffering from mental health or substance abuse issues, more needs to be done to ensure these patients receive the proper care. This includes conducting a full assessment and ultimately delivering patients to the proper medical provider, as well as access to social services and mental health professionals.
When providing care and follow-up, EDs can go a step further by connecting the individual with a community primary care provider and community resources related to mental health issues and substance abuse. This will ensure that these patients obtain the care they need after discharge.
Learning why patients visit EDs can help primary care providers and other community medical providers offer necessary levels of care with easy access for patients. This will ultimately reduce the trend of unnecessary ED usage.