Julian Fantino took a tough line on marijuana when serving as Toronto's police chief. In 2004, he even went as far as comparing legalization of the drug with the legalization of murder.
But the former cop has had quite the change of heart and, with another former police officer, is now opening a company that connects patients with medical marijuana.
Fantino and Raf Souccar, a former deputy commissioner of the Royal Canadian Mounted Police, opened their new business—called Aleafia Total Health Network—with a storefront at a mall in Ontario, Canada, on Tuesday, CBC News reported.
Aleafia's website says that the clinic will use a "deep knowledge of medical cannabis therapy" to "analyze the patient's condition and assist in obtaining the most effective product that will provide relief and symptom management."
Canada was the first country to legalize the medical use of marijuana in 2001. Recreational use of the drug remains illegal in the country, but Prime Minister Justin Trudeau has vowed to legalize and regulate the drug by July 2018.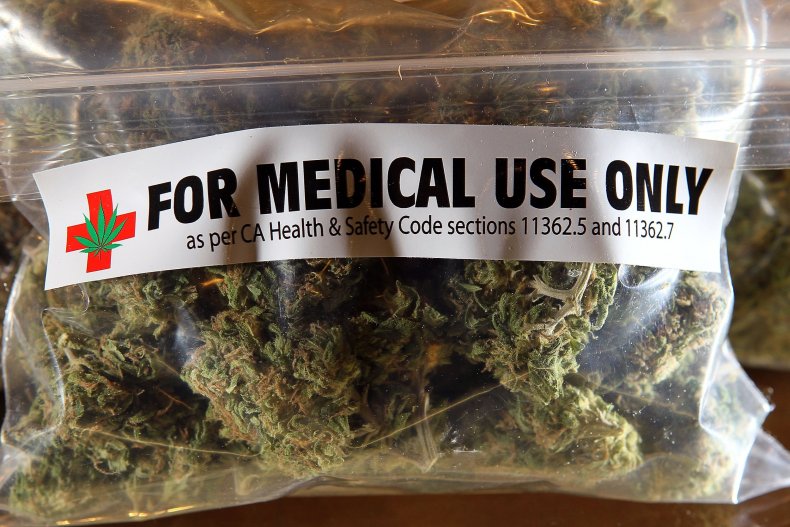 Fantino said on Tuesday that he was swayed by the benefits of medical marijuana during his time as minister of veterans affairs between 2013-2015. He said that veterans "came and lobbied me to enable them to access medical marijuana as a substitute to opioids" and that a "fact-finding mission" of his own led him to believe that the drug was a better alternative to opiate-based painkillers.
Read more: How to tell whether your state is ripe for legalizing medical marijuana
His business partner Souccar said that the pair had been persuaded of the benefits of medical marijuana "by the science and by real life stories."
Aleafia will not have any marijuana on the premises, but will instead connect patients with potential suppliers. "We're not in the marijuana business. We're a health delivery system," Fantino said.
During his time as Toronto police chief and later as a Conservative MP and cabinet minister, Fantino said that making marijuana more accessible benefited organized crime and, as recently as 2015, stated that he opposed Trudeau's bid to legalize recreational use of the drug.
Some research has claimed that medical marijuana has a range of health benefits and can help with alleviating the symptoms of, or even treating, debilitating diseases, including some forms of cancer.
Medical marijuana is legal across 29 states and the District of Columbia in the United States. Recreational use of marijuana is legal in eight states and DC, but is illegal on a federal level.
Marijuana is currently classed as a Schedule One drug in the United States, meaning that it is considered as dangerous as heroin and ecstasy. Attorney General Jeff Sessions has repeatedly said that he is opposed to the legalization of marijuana on a federal level.