Medical Marijuana Is Finally Sold In Maryland After Years Of Delays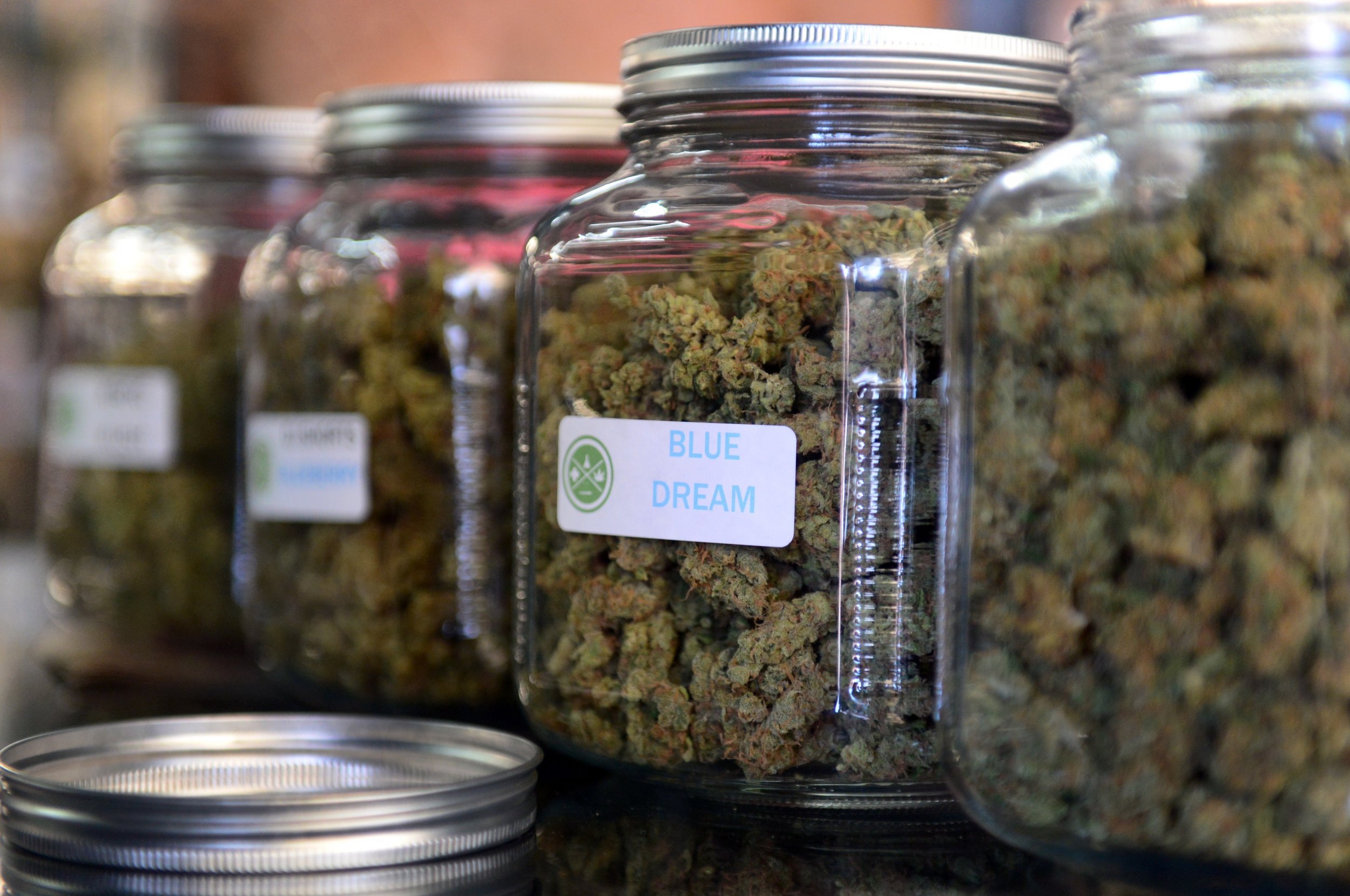 For years, many Maryland residents anxiously awaited the sale of medical marijuana, but continual delays proved to be a setback. On Friday, the doors finally opened to the much-anticipated medical marijuana dispensary, called Potomac Holistics.
Residents flocked from across the state to buy products from the Rockville shop, The Washington Post reports. Among the first group of customers to make a purchase was Denise Broyhill, who told The Associated Press that she'd hope the marijuana tablets would help ease the pain of a neurological condition, of which she didn't specify.
"I'm very excited to try it and relieved to get through the whole process after waiting so long," Broyhill told the AP. "It's been a longtime, but I'm looking to have some good pain management."
Third in line was 38-year-old David Johnson, who is hoping to relieve the pain of nerve damage he's suffered from for nearly 10 years, he told The Washington Post.
"I'm looking forward to no pain, no stress," Johnson said. "I know you can't smoke it in the parking lot, but I won't make it too much past here."
Any patient in the state who seeks to purchase medical marijuana as a treatment option must have approval from their medical provider and be diagnosed with one of the following conditions: cachexia, anorexia, wasting syndrome, chronic or severe pain, severe nausea, seizures, severe or persistent muscle spasms, glaucoma, and post-traumatic stress disorder, according to the Maryland Medical Cannabis Commission.
"In Maryland, there are very liberal qualifying conditions," William Askinazi, one of the owners of Potomac Holistics, told the AP.
"Medical provider" is loosely defined and allows not only physicians to confirm a patient's eligibility, but also nurse practitioners, dentists, podiatrists, and nurse midwives.
Although the state's medical marijuana bill passed in 2013, the first plants weren't grown until the fall of 2017. One reason for the long delay was due to a change in the law. The 2013 law was only open to academic medical centers, but none showed interest.
Therefore, the law was changed the following year to give permission to licensed doctors to offer marijuana as a treatment option for certain conditions. As of September 2, nineteen companies were enrolled in the medical marijuana program, The Washington Post reports.
"This program is launched now," Patrick Jameson, executive director of the Maryland Medical Cannabis Commission, told The Post on September 2. "We have growers, processors and a dispensary, and we have a lab. The market will determine how this moves forward."