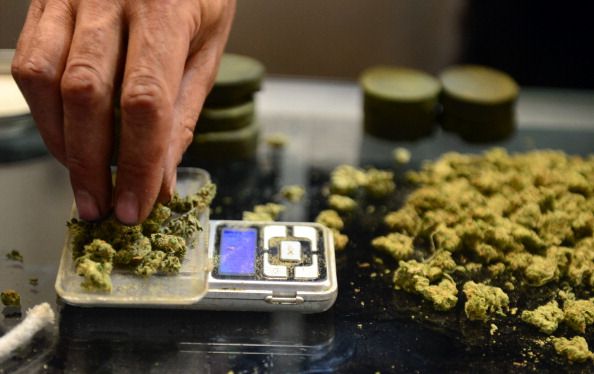 The president of Peru signed a bill on Thursday legalizing medical marijuana across the country, a historic move that came a few weeks after the Peruvian Congress voted to approve it.
The legalization allows possession, sale, and transport of cannabis for medical purposes, but it's still illegal to cultivate the plant. The government will develop a list of official importers or growers who are authorized to supply the nation's new medical marijuana patients, who will be given prescriptions for conditions like Parkinson's, cancer, epilepsy or other chronic or terminal illnesses.
Peru is the latest Latin American nation to legalize marijuana in some form, but where else is cannabis legal?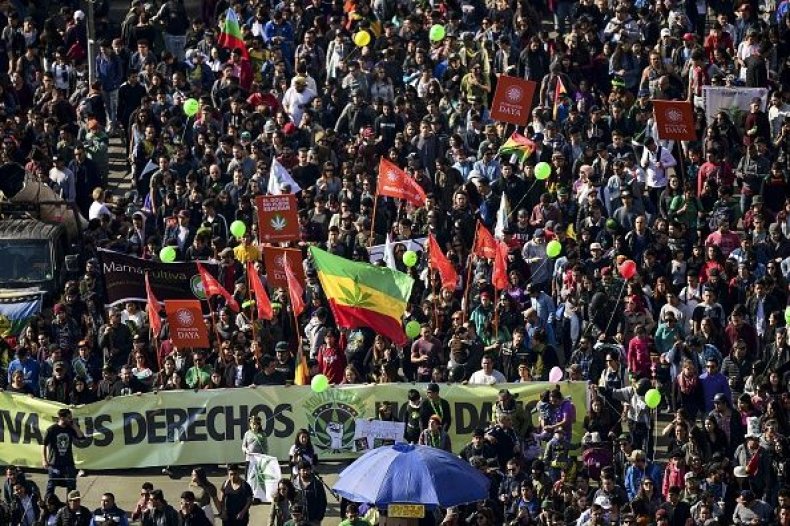 In many countries, marijuana is only legal on a strict basis. In Australia, Greece, Croatia, Israel, Poland, Mexico, Finland, Turkey, the Czech Republic, Switzerland, Macedonia and Italy, consumers need prescriptions for one of just a few medical conditions. Laws leave some room for research purposes, which makes cannabis technically legal for some to grow, but there are still strict enforcements in place to criminalize most usage. Oftentimes it's legal for people to possess marijuana, but not legal for anybody to cultivate or sell the drug, leaving a gray area that lowers the rate of arrests for possession but doesn't allow for most other steps of the process.
In Chile, the Latin American country with the highest per capita marijuana use, all public production and consumption cannabis is illegal, but Chilean Congress is debating a bill that would make it legal to grow up to six plants in a private home for "medical, recreational, or spiritual reasons."
In Denmark, marijuana is illegal unless you happen to be in Freetown, a neighborhood in Copenhagen that declared cannabis consumption and sales legal. The Danish police don't enforce federal laws in this neighborhood, that has become known as the "green light district." Spain has a similar situation, that leaves a loophole for marijuana to be sold in certain private clubs and in private homes, but it's not technically legal to sell or transport anywhere. South Africa has similar laws on consumption in private.
Germany allows marijuana use with a medical prescription, and if you consume marijuana without one, it's considered "self-harm" rather than a crime. In Colombia, medical marijuana is allowed and some consumption and cultivation in private is permitted.
In India and the United States, legalization varies greatly state-by-state. Puerto Rico allows medical prescriptions but only in forms that cannot be smoked.
Uruguay, the Netherlands and Jamaica are some of the most accepting nations when it comes to marijuana consumption. In Uruguay, marijuana is fully legalized for both medical and recreational purposes, and Jamaica allows Rastafarians to grow and use cannabis, and anybody can cultivate up to five plants for personal use, though it's illegal for public use. Possession is legal in "coffeeshops" in the Netherlands, where it can be sold and consumed.
Peru's legalization made the country one of more than 20 nations where marijuana laws have been expanded, but some Peruvians are looking for even further-reaching laws. Congress overwhelming voted to approve the new bill, but it only allows certain derivatives and products.
"We're very happy with the fact that Peruvian law has approved this," said marijuana advocate Ana Alvarez in an interview with the Guardian. "But we're not totally satisified."