Updated | Medical cannabis and synthetic marijuana extracts should not be used to treat obstructive sleep apnea, experts have warned.
Derived from the Greek word meaning "without breath," obstructive sleep apnea is a chronic illness that affects almost 30 million adults in the U.S. In those with the condition, the upper airways can shut hundreds of times a night, causing the person to unwittingly stop breathing for up to a minute. Obstructive is the most common form of sleep apnea, the others being central and mixed.
The American Academy of Sleep Medicine stated its position on treating sleep apnea with cannabis products on Sunday in the Journal of Clinical Sleep Medicine. Experts cited a lack of evidence that the treatment was effective, tolerable or safe. They also flagged concerns about the ways such products, which can be vaped or consumed in a liquid formula, were administered.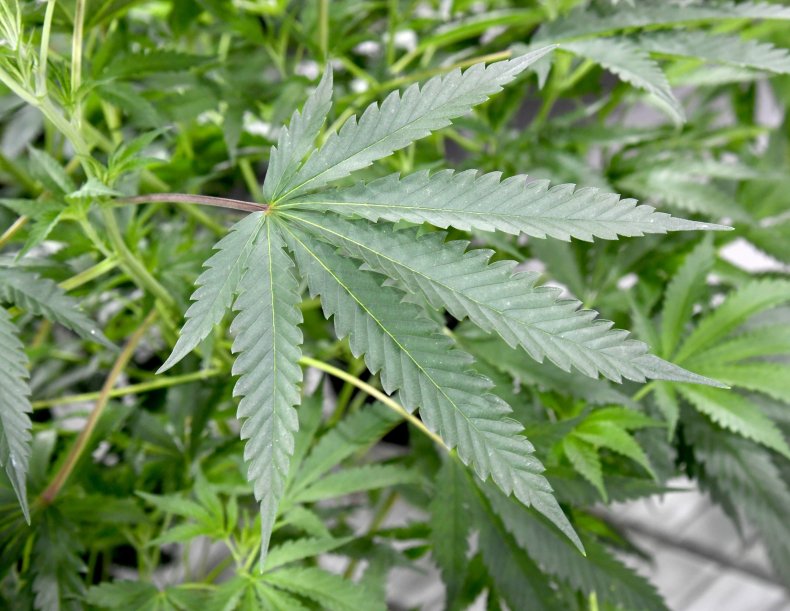 The statement came after the Minnesota Department of Health added obstructive sleep apnea to a list of conditions eligible for the state's medical cannabis program in November 2017.
The statement highlighted concerns about a synthetic cannabis extract called dronabinol. Initially, early studies in animals suggested that dronabinol eased the symptoms of sleep apnea, and recent research investigated whether it could be used in humans. It is also used to treat nausea in patients who undergo chemotherapy. The American Academy of Sleep Medicine highlighted that dronabinol is not approved by the Food and Drug Administration as a treatment for sleep apnea.
Dr. Kannan Ramar, professor of medicine in the division of pulmonary and critical care medicine at Mayo Clinic in Rochester, Minnesota, said in a statement: "Until we have further evidence on the efficacy of medical cannabis for the treatment of sleep apnea, and until its safety profile is established, patients should discuss proven treatment options with a licensed medical provider at an accredited sleep facility."
Alternative treatments for sleep apnea include CPAP therapy, where air pressure is used in a mask to keep the throat open.
Symptoms of the condition include snoring and feeling excessively sleepy in the daytime. While it can affect anyone, overweight men over the age of 40 are most at risk. If left untreated, sleep apnea can have "serious and life-threatening consequences," according to the American Sleep Apnea Association.
Related conditions include high blood pressure, heart disease, diabetes, depression and stroke. Sufferers are also at risk of car accidents, as they could fall asleep at the wheel.
A spokesperson for Minnesota Department of Health told Newsweek: "Minnesota's medical cannabis program relies on clinicians to use their best medical judgement to determine whether medical cannabis is the correct choice for their patients, regardless of which of the approved conditions they are seeking to treat.
"The decision to use medical cannabis is one that must be made within the context of an ongoing patient-provider relationship. MDH encourages clinicians working with sleep apnea patients to review the American Academy of Sleep Medicine statement, as well as other research, to ensure treatment decisions are based on the best available information."
This piece was updated with a statement from Minnesota Department of Health​.
Uncommon Knowledge
Newsweek is committed to challenging conventional wisdom and finding connections in the search for common ground.
Newsweek is committed to challenging conventional wisdom and finding connections in the search for common ground.
About the writer
Kashmira Gander is Deputy Science Editor at Newsweek. Her interests include health, gender, LGBTQIA+ issues, human rights, subcultures, music, and lifestyle. Her work has also been published in the The Independent, The Independent on Sunday, The i Newspaper, the London Evening Standard and International Business Times UK.