Legal Pot Decreased Drug Use in Young Teens, Study Shows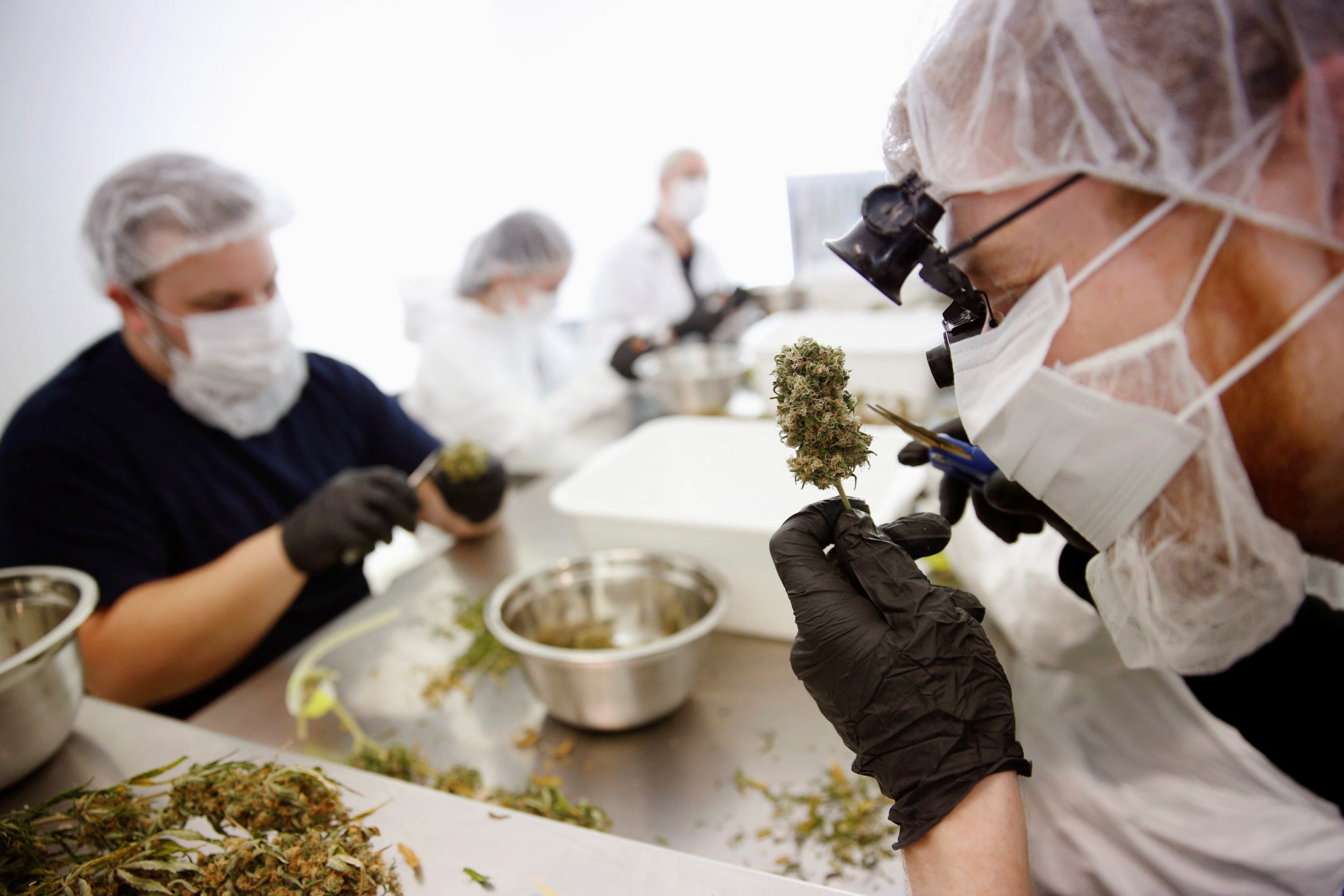 Drug use by young teenagers went down, but increased among older teens, in states that have legalized medical marijuana, a new study shows.
Columbia University researchers found that medical marijuana legalization affected substance use differently for three age brackets: eighth grade, 10th grade and 12th grade. For eighth graders, marijuana use, binge drinking, cigarettes, non-medical prescription drug use and other drug use decreased by .2 to 2.4 percent, according to the study published in the journal Drug and Alcohol Dependence.
There was no change for 10th graders, but drug use jumped .9 to 2.7 percent among 12th graders.
Researchers found the drug increase among 12th graders concerning, especially because a previous study showed that medical marijuana legalization led to good news: a decrease in opioid deaths.
The new study shows that "these trends need to be monitored as more years of post-legalization data become available," Deborah Hasin, epidemiology professor at Columbia University and study co-author, said.
Researchers said it was unclear for now what caused the variation in teen reaction to these laws, but hypothesized that "younger adolescents may be more receptive to parental messaging about the harm of marijuana and other substance use than older adolescents."
The study was a first look at changes in teen use of alcohol, cigarettes, prescription drugs, and other drugs following medical marijuana legalization across 48 U.S. states from 1991 to 2015. It's based on students' reported use of marijuana, cigarettes, non-medical use of opioids, amphetamines and tranquilizers and other illegal drugs for the past 30 days.
Twenty-nine states and the District of Columbia have legalized medical marijuana. Research on its efficacy has not been widespread or conclusive in the U.S., in large part because the Drug Enforcement Administration still categorizes marijuana in the same group as heroin and LSD, meaning that it rarely approves research into the drug. It's also still illegal at the federal level, regardless of the majority of states that have decided to legalize it.
Research is slowly expanding, however, and increasingly finding positive outcomes. Indeed, earlier this week, a federal study revealed that pot use among teens is dramatically down in Colorado since the drug was legalized for recreational use.