As the aged population grows ever larger, tech companies are slowly transitioning into a new market.
Instead of selling cutting-edge gadgets to 20-something workers with disposable income, more and more businesses are finding an untapped vein in the elderly.
Fujitsu is no different, and this year at the Fujitsu Forum in Tokyo, the Japanese tech giant showed off several products it believes will help sustain the elderly in the "Era of the 100-year Life."
"Young people leave country towns for the city and often don't return," Fujitsu told press at the event. "Because of the dwindling populations, public services often suffer."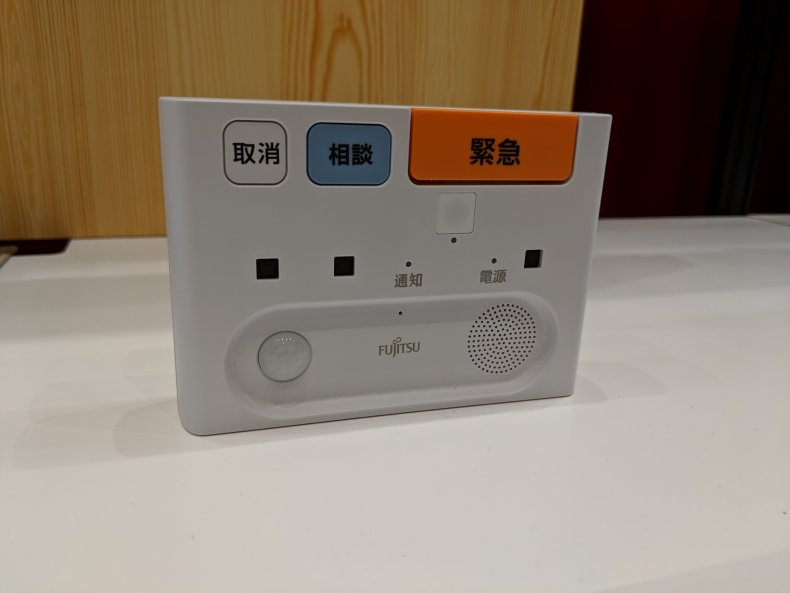 UBIQUITOUSWARE is a digital monitoring box that can watch over the elderly who live alone. It can detect changes in humidity, is fitted with an alarm button and is capable of calling a support service or relative in case of an emergency.
The smartbox can even monitor movement and sound within the house, meaning if an elderly relative has not moved for a certain amount of hours or days, a notification will be sent.
Fujitsu hopes the device will be able to restore independence to the elderly who wish to remain in their own homes.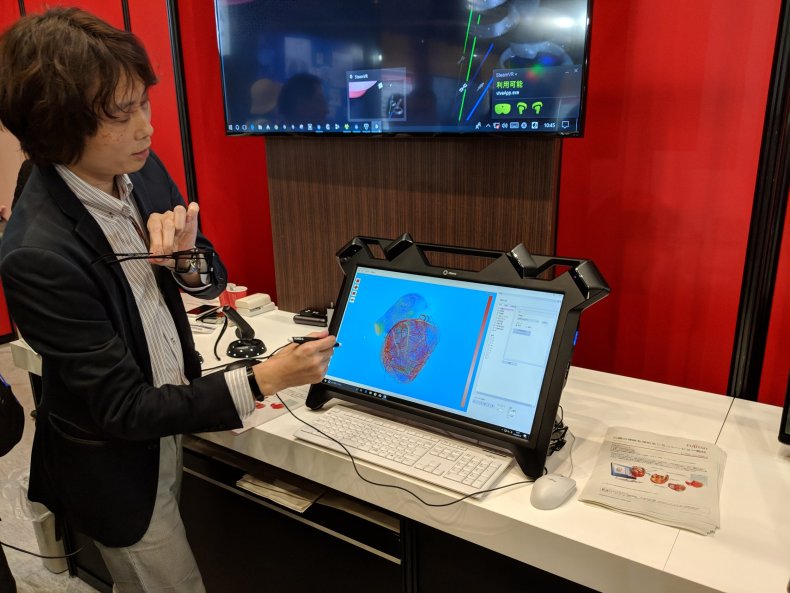 The other factor in elderly health care is the quality of doctors. With standard textbooks now seeming a stagnant and dated way to teach, Fujitsu is hoping its 3D VR technology can bridge the gap to 21st century learning.
The Healthcare Solution Heart Explorer allows students to explore the inside of the heart and study how blood flows. The technology is a partnership with the University of Tokyo.
"Not only [providing] the data of healthy hearts, this teaching material also offers contents that cover an array of diseased cases, such as myocardial infarction," Fujitsu said.
Newsweek is reporting from Tokyo as a guest of Fujitsu.