Medicare Expansion, Free College Among Voters' Top Priorities, But Cut From Biden's Plan
Some of the top priorities for voters from President Joe Biden's original Build Back Better proposal were cut from the trillion-dollar spending plan.
Free community college, expansions to Medicare and drug pricing reform were among the top five most important components of the original $3.5 trillion package, according to a new poll from Politico/Morning Consult.
Adding dental and vision benefits to Medicare was one of the most critical aspects of the original plan for 41 percent of voters surveyed while allowing Medicare to negotiate drug prices was a chief concern for 34 percent of those polled.
Twenty-five percent of respondents said two years of free community college was one of the most important provisions.
All three of those measures are not included in the most recent framework of the Build Back Better legislation. The $1.75 trillion outline released by the White House last week is aimed at winning over the entire Democratic caucus after months of negotiation.
The new, pared-down plan focuses on expanding childcare and early childhood education. It includes universal, free preschool for all 3- and 4-year-olds in the country. The outline also extends Biden's expanded Child Tax Credit for another year.
Also included is $555 billion in new spending to address the climate crisis, including incentives for transitions to clean energy and investments to address extreme weather events.
Biden's latest framework only delivered on allowing the healthcare program to cover the cost of hearing, which 25 percent of respondents said was a top-five most important component.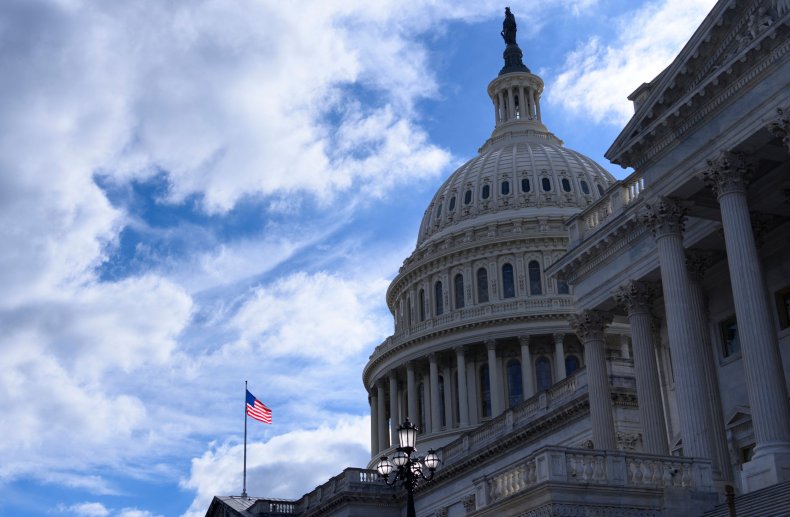 Also cut from the latest version of the social services package is paid family leave. The original plan offered 12 weeks of paid family and medical leave. At one point, negotiators were considering a four-week program but the White House left that out of the new framework as well.
While just 21 percent said paid family and medical leave was a top-five priority, the policy enjoys broad support across the political spectrum. Seventy percent of registered voters back the measure, including 82 percent of Democrats and 58 percent of Republicans.
"No one got everything they wanted, including me," Biden said in a speech last Thursday unveiling the new framework. "But that's what compromise is. That's consensus. And that's what I ran on. I've long said compromise and consensus are the only way to get big things done in a democracy. ... This framework includes historic investments in our nation and in our people. Any single element of this framework would fundamentally be viewed as a fundamental change in America."
The Politico/Morning Consult surveyed 1,996 registered voters between October 30 and November 1. The poll's margin of error is plus or minus 2 percentage points.