Medicare Funds for Nursing Homes Will Be Withheld if Workers Not Vaccinated, Biden Says
President Joe Biden announced Wednesday that nursing homes must require all staff to be vaccinated against COVID-19 in order to receive funding through Medicare and Medicaid programs.
During a White House press conference the president said he is directing the Department of Health and Human Services (HHS) to devise a new set of rules stating that mandatory employee vaccination is a requirement for facilities that wish to receive or continue receiving this type of federal funding.
"Today I'm announcing a new step," Biden said. "If you work in a nursing home, and serve people on Medicare or Medicaid, you will also be required to get vaccinated."
Biden pointed to the disconnect between the high numbers of nursing home resident casualties and the low percentage of worker vaccination rates as reasoning for his push, saying, "More than 130,000 residents of nursing homes, sadly, over the period of this virus, passed away. At the same time, vaccination rates among nursing home staff significantly trail the rest of the country."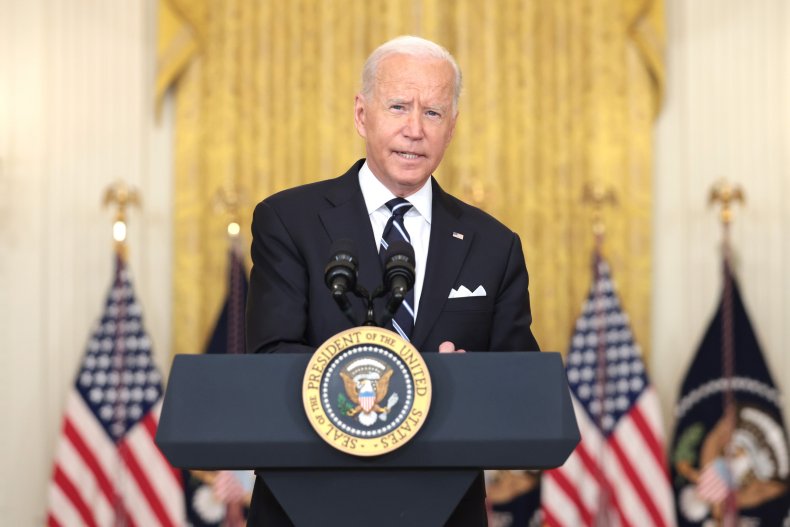 There are about 15,000 nursing homes employing roughly 1.3 million people in the United States that receive funding from Medicare and/or Medicaid. Only about 60 percent of those workers are vaccinated, according to data from the Centers for Medicare and Medicaid Services (CMS).
"The studies show that highly vaccinated nursing home staff is associated with at least 30 percent less COVID-19 cases among long-term care residents," Biden added.
Biden pointed to other groups his administration has already marked for mandated vaccination, including federal workers and contractors, medical staff at Veteran Affairs hospitals, and active-duty members of the military and national guard.
"You walk into a government office building, you should know the federal workers are doing everything possible to keep you safe," Biden said. "If you're a veteran seeking care at a VA hospital...Now, if you visit, live or work in a nursing home, you should not be at a high risk for contracting COVID from unvaccinated employees."
Many Americans have reacted negatively to increasing vaccine requirements across the U.S.—including those instituted by private employers as well as government bodies.
Biden seemed to speak to those Americans when he acknowledged the limits of his power, lauded large corporations for instituting mandates, and called for even more employers to do the same. He reminded Americans that vaccine requirements are not a new limit on freedoms.
"Let's be clear. Vaccination requirements have been around for decades," the president said. He pointed to longtime requirements for health professionals and military troops, who are "typically required to receive vaccines to prevent everything from polio smallpox and measles, mumps, rubella."
Biden also announced during the press conference that a booster shot for those who received their Prizer of Moderna COVID-19 vaccinations at least eight months ago will be available from September 20 and onward.
Newsweek reached out to the Centers for Medicare and Medicaid Services for comment but did not hear back in time for publication.