Gorgeous Medieval Book Is As Heavy As a 5-Year-Old, But Now It's Viewable Weightlessly
The British Library has digitized one of the most astounding works of art of the Middle Ages, an illuminated manuscript known as the Sherborne Missal, making it viewable in astonishing detail online.
Created sometime between 1399 and 1407, the Sherbone Missal was commissioned by the abbot of the Abbey of St. Mary, in the southwest English market town of Sherborne. Known as a missal, the illuminated manuscript was a book of services that included all the texts needed to celebrate Mass throughout the year, including on feast days, holidays and commemorations of saints.
The British Library's Curator of Illuminated Manuscripts Eleanor Jackson announced the digitization of the Sherborne Missal in a Thursday blog post.
Comprised of 347 vellum (animal skin, usually calfskin) leaves, the book itself weighs about 44 pounds—about the same as an average five-year-old boy, according to statistics gathered by the CDC—making it a lot easier to wield in the library's online Universal Viewer.
The British Library describes the Sherborne Missal as "probably the largest and most lavishly decorated English service book to survive from the Middle Ages."
Jackson highlighted several noteworthy elements of the exquisite missal, including a statement, or colophone, left behind by the master scribe John Whas, believed to be a monk of Sherborne Abbey.
"John Whas the monk has worked to write this book, and rose early, his body becoming much wasted in the process," Whas said in his message.
Whas is just one of the biographical inclusions in the missal, which also bears portraits of Dominican friar John Siferwas, the book's main artist, and includes more than one hundred illustrations of the abbot who commissioned the missal, Robert Brunyng—making him one of the most-depicted medieval people known.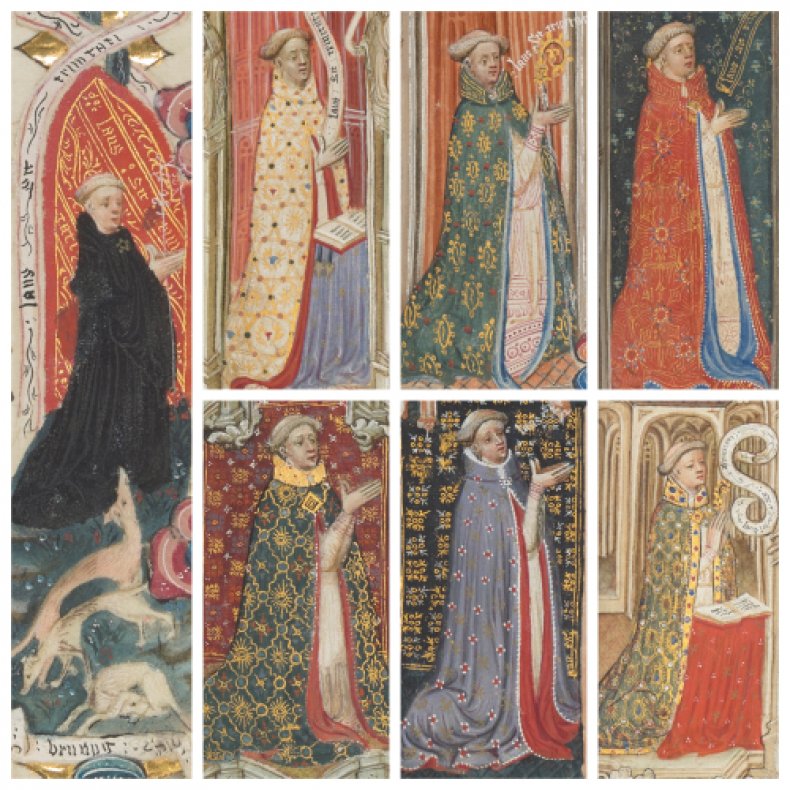 Decorated on almost every one of its 694 pages, the Sherborne Missal is especially treasured by bird lovers, since it includes 48 detailed illustrations of British birds, which are considered "unique in medieval manuscript illumination" for their "ornithological accuracy."
The bird species are labeled with their Middle English names, including recognizable ones like stork, moorhen, comerant, and more archaic names like 'wodewale,' instead of 'woodpecker,' and 'roddoke' for 'robin.'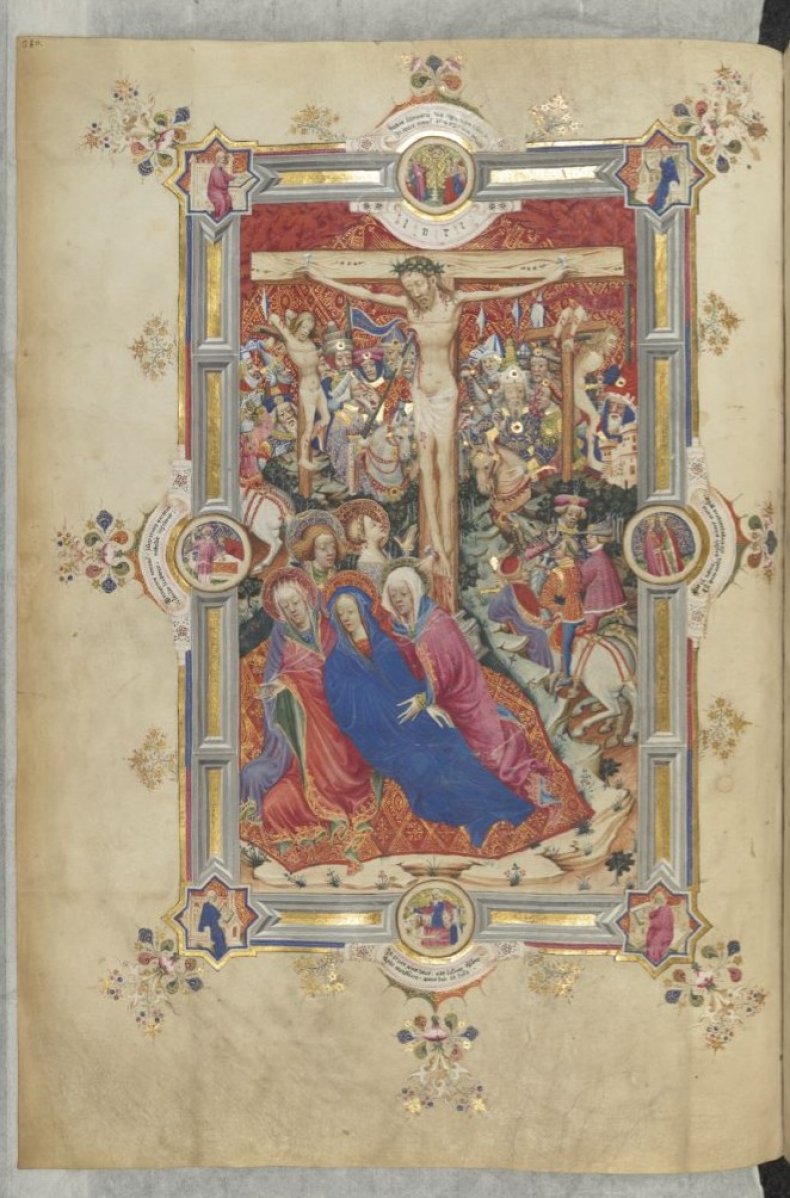 According to 15th-century English manuscript expert Kathleen Scott, cited in Jackson's blog post, the missal is "the unrivalled masterpiece of English book production in the fifteenth century."
It is also one of the most valuable books in the world, having sold for more than $21 million, slightly less than a 1297 official copy of the Magna Carta. Until 1998, when it was purchased and added to the British Library collection, the Sherborne Missal was held by the 12th Duke of Northumberland.
The digitized Sherborne Missal is part of a pilot project expected to include more manuscripts from the British Library collection in the near future.