Medvedev May Edge Out Putin as Russia's Top Leader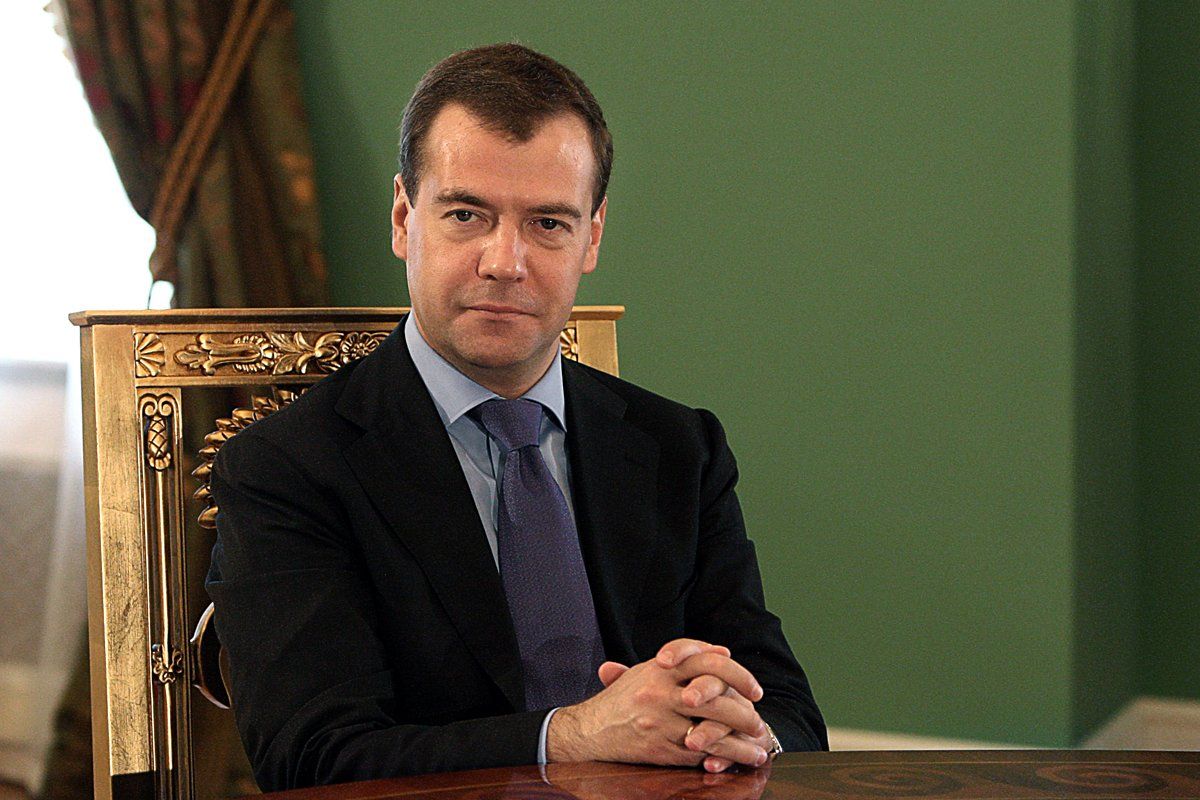 With his dramatic sacking this week of heavyweight Moscow Mayor Yury Luzhkov, President Dmitry Medvedev asserted his independence from his old mentor, Vladimir Putin—and in the process has signaled that the race is on for the presidential election in 2012. The real battle won't be a public one, of course, since most of the key decisions over who will stand for president will be taken in Kremlin back rooms by top members of Putin's inner circle—of whom Medvedev himself is a junior member. But there are signs that the young protégé is wielding his own power—and that key former backers of Putin are gravitating toward supporting Medvedev's second term as president rather than a return to power by Putin.
The first and most significant sign of a new, pro-Medvedev movement in Russia's elite is the formation of a new political party called Forward Russia!, after a landmark modernizing speech Medvedev gave last year. The party is led by an odd mixture of ex-Putin loyalists like former KGB colonel and Duma deputy Gennady Gudkov and former opposition figures like Vladimir Ryzhkov and Boris Nadezhdin (both former leaders of small, center-right parties). Its policies are modeled on Medvedev's call for Russia to focus on "four I's"—institutions, infrastructure, innovation, and investment—if it is to break its dependency on oil and gas. "If we continue as present, in 10 years Russia might not exist as a country in the borders we know today," says Forward Russia!'s deputy chairman Nikita Krichevskiy, director of the National Strategy Institute, echoing Medvedev's line that "modernization is nothing less than a matter of national survival." A conference of the new party last week included 400 activists from 56 Russian regions; the party has already attracted support from a range of famous actors, aviators, sportsmen, and television personalities, all of whom are the hallmark of a popular Russian political party.
Not to be outdone, United Russia, the rubber-stamp party created by the Kremlin and now headed by Putin, has created its own Forward Russia! group as a rival to the new party. Boris Gryzlov, United Russia's leader, says that Gudkov has no right to "privatize" Medvedev's slogan and claims that United Russia backs Medvedev's modernization program most fervently—and enjoys the support of the president himself.
With former loyalists falling over each other to declare support for Medvedev, it's beginning to look as if he will have broad support among Russia's political and media class. He's also starting to make his own policy program—with several radical departures from Putin's official line. Medvedev has effectively abandoned Putin's half-baked idea of setting up a Belarus-Kazakhstan-Russia customs union and returned to talks on membership in the World Trade Organization, which Putin had abandoned. He's also presided over a détente not only with the United States but also with NATO; backed United Nations sanctions on Iran; and pledged not to sell S-300 missile-defense systems to Iran, reversing a Putin-era sale. And on a local level, he bowed to public pressure and blocked the construction of a highway in northern Moscow, a project that Putin had supported. The toppling of Luzhkov at Medvedev's personal initiative also signals that he's not afraid to take on key members of the elite if they show insubordination to the Kremlin.
Medvedev still remains the weaker partner in the tandem that rules Russia. But with political hacks flocking to his banner—including some former opposition figures—his claim to truly take over from Putin in fact as well as on paper is growing.