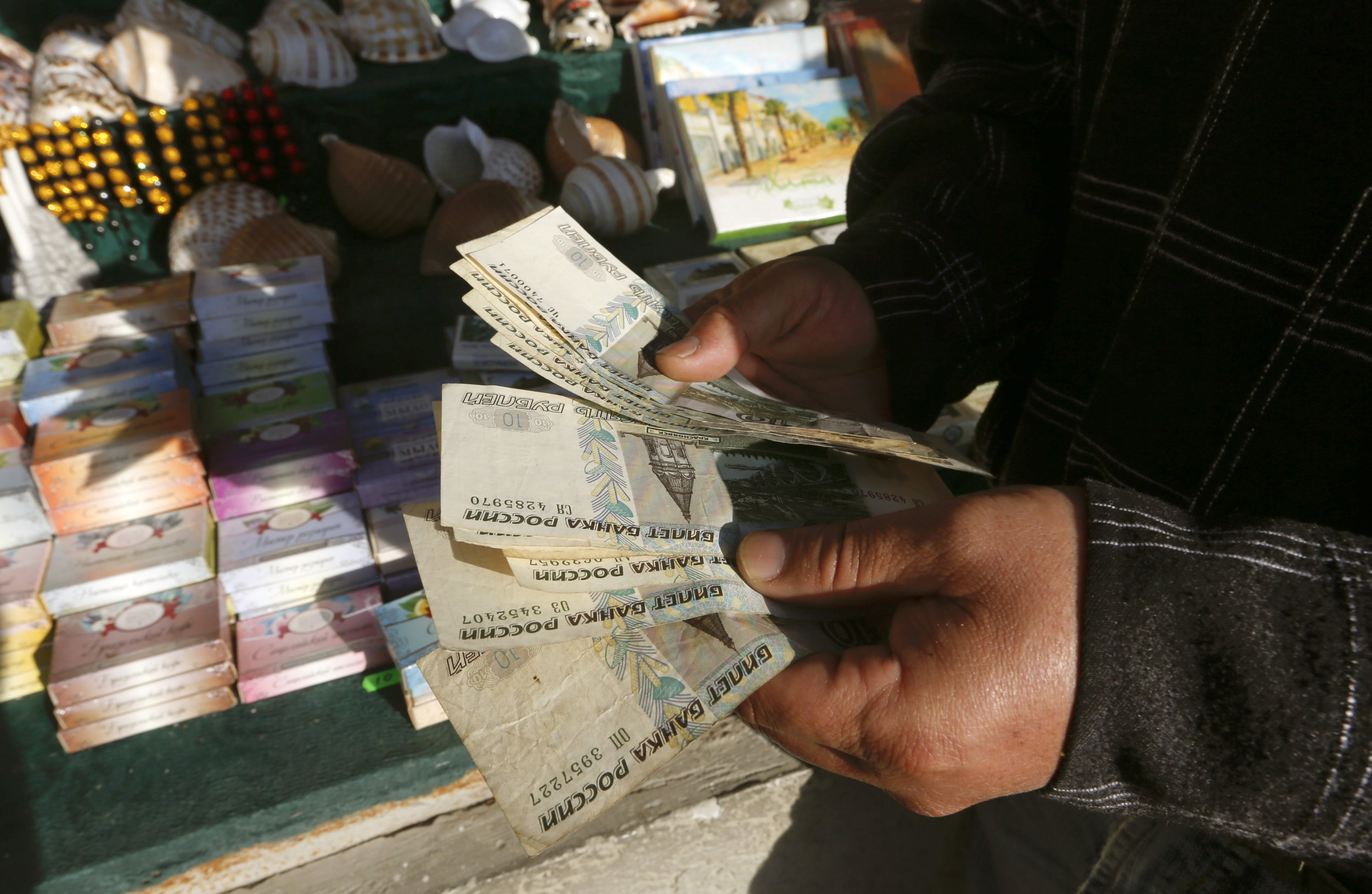 (Reuters) - Western sanctions will galvanise Russia into using the rouble as a currency for international trade, the country's prime minister Dmitry Medvedev said in an interview published on Saturday.
"Trading for roubles - this is a definite priority," Medvedev said. "This, in fact, should ultimately move the rouble from the cohort of freely convertible currencies into the ranks of reserve currencies."
He was speaking in an interview recorded for the television programme "Vesti on Saturday with Sergey Brilev", shown on the Rossiya channel and published on the government's website.
In recent weeks officials have said the government is considering making it obligatory for state-owned companies to receive payment for key exports in roubles, rather than in dollars as at present.
EU leaders meet next week to discuss steps that could be taken to target broader sectors of the Russian economy if Ukraine's presidential election on Sunday is disrupted. The United States has also threatened sanctions that could target broad sectors such as energy, banking and mining.
Russia has long aspired to boosting the international status of the rouble, hoping that it will eventually become a currency widely held in governments' foreign exchange reserves, similar to the dollar and euro.
Medvedev referred to such reserve currencies as "the top league".
"Of course, the more we sell, for example, our products, including oil, gas, machine-building, defence products for roubles, the more we will encourage such a quality for our currency."
MINIMAL IMPACT
Commenting on the impact of Western sanctions more broadly, Medvedev played down their immediate negative consequences.
"At present the effect of sanctions on the Russian economy is absolutely minimal, if you can talk about any effect at all," he said.
His assessment contrasts with that of many analysts, who say the sanctions - and in particular the threat of further sanctions - have encouraged massive capital outflows, leading to slumping investment and stagnant economic growth.
Medvedev's comments also contrast with those of President Vladmir Putin, who has said Western sanctions are having a real impact on Russian business and limiting their access to funding.
So far Western sanctions have largely targeted individual officials, as well as select companies linked either to Crimea or to President Vladimir Putin's close personal associates.
Medvedev admitted that sectoral sanctions could be very damaging. "This means that a whole range of export possibilities of Russia will be threatened," he said.
"For the economy, of course, it won't be a holiday, this is obvious."