What Is Patrick Meehan Accused of? Ethics Committee Launches Investigation Into Congressman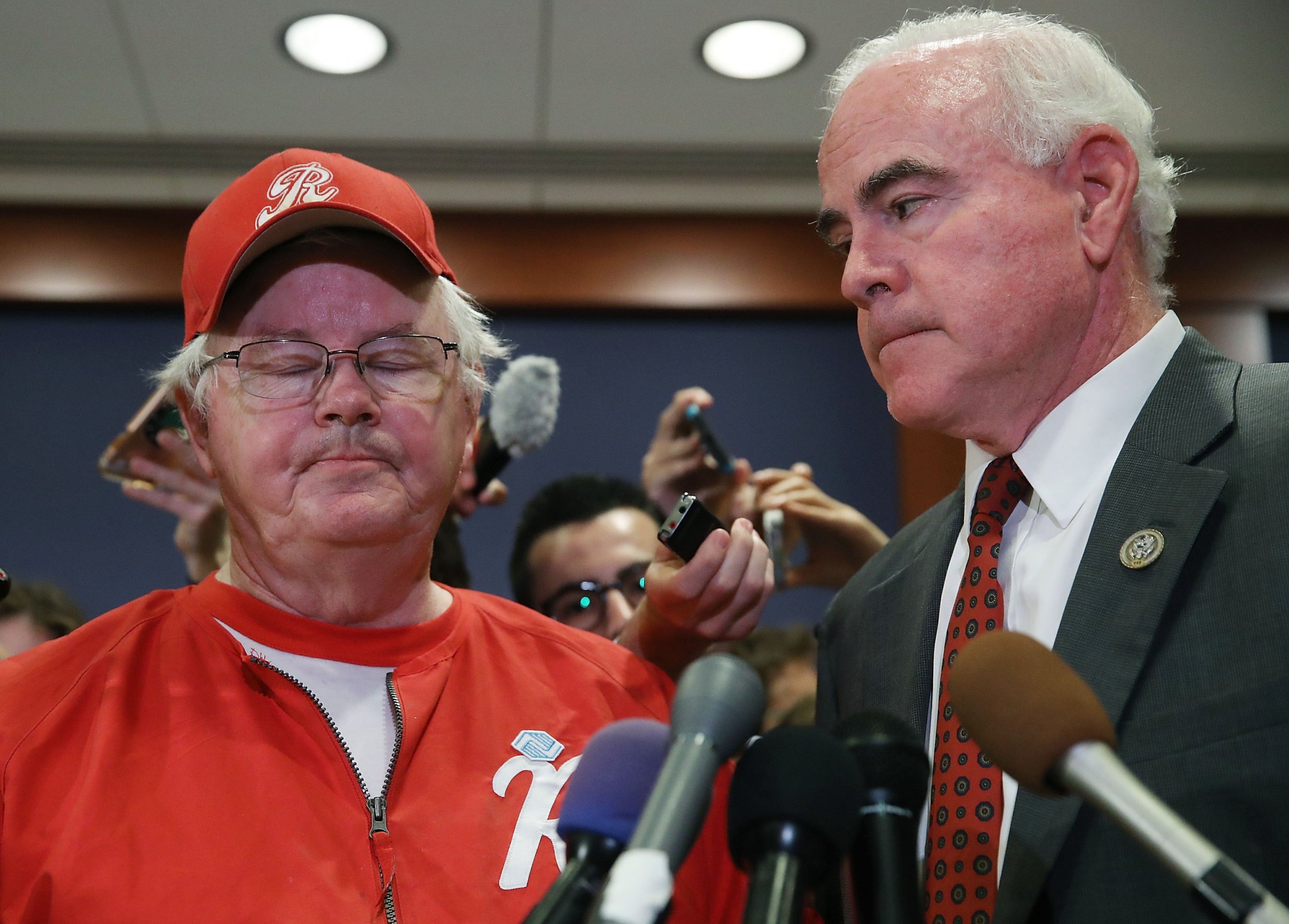 The House Ethics Committee has launched an investigation into Rep. Patrick Meehan (R-Pennsylvania) after a report detailed allegations of sexual harassment and the use of taxpayer money in settling with the accuser, the committee announced Monday.
Rep. Susan Brooks (R-Indiana), Chairwoman for the committee, and Rep. Ted Deutch (D-Florida), the committee's ranking Democrat, said Monday that Meehan had provided a written request to the committee to investigate the matter.
Both also stated that the launch of the probe was not an indication of any violation by Meehan, who is currently serving his fourth term in Congress.
"The Committee is aware of public allegations that Representative Patrick Meehan may have engaged in sexual harassment and misused official resources…" Brooks and Deutch said in a joint statement. "The Committee notes that the mere fact that it is investigating these allegations, and publicly disclosing its review, does not itself indicate that any violation has occurred, or reflect any judgment on behalf of the Committee."
The 62-year-old Meehan was accused of harassment last year by a former, and much younger, female staffer and reached a settlement and non-disclosure agreement with her, The New York Times reported Saturday citing sources familiar with the settlement and the staffer's time in Meehan's office.
Following the report, Speaker of the House of Representatives Paul Ryan (R-Wisconsin) removed Meehan from the Ethics Committee. Meehan's office denied the allegations and said he "has always treated his colleagues, male and female, with the utmost respect and professionalism."
Meehan also called for the ex-staffer to break her confidentiality agreement "to ensure a full and open airing of all the facts."
The former staffer claimed Meehan showed interest in her personal life and then expressed "romantic desires" both in person and in a handwritten letter after she started a serious relationship with another person outside the office, according to the Times.
When the staffer did not reciprocate, she said the congressman became "hostile" toward her. Work in the office became difficult and she then worked from home and filed a complaint.
Afterward, she reached a settlement with Meehan that was paid out from his congressional office fund. The exact amount of the settlement is not known.