Meek Mill's Judge Won't Reconsider Jail Sentence, Denies Rapper's Bail Release Request
Despite the many calls for Meek Mill's judge to recuse herself from the rapper's case, Judge Grenece Brinkley ruled her court "committed no error" in her sentencing and would not hand the case over to another judge.
Brinkley made the comments in a statement released Monday. She not only said she wouldn't step down from the case, she also denied Mill's request for bail release and said she would not reconsider his jail sentence at all.
"After reviewing all applicable case law, statutes, and testimony, this Court committed no error," Brinkley wrote. "This Court did not commit any error with respect to Defendant's motions for recusal. Defendant received proper notice of all alleged probation violations in advance of his hearing. Additionally, the evidence at the hearing was sufficient for this Court to find Defendant in technical violation of his probation."
Brinkley continued, "This sentence imposed was not manifestly excessive and this Court stated sufficient reasons on the record to support a state sentence of 2 to 4 years."
The ruling is the latest turn in Mill's legal saga. In November, the rapper, 30, whose real name is Robert Rihmeek Williams, was sentenced to serve a minimum of two years in prison for violating the terms of his probation related to his 2008 conviction on gun charges. The ruling sparked immediate outrage from Mill's fans and supporters online, who have been calling the jail time an unfair injustice since Mill was first sentenced.
After Brinkley sentenced Mill, his lawyer, Joe Tacopina, suggested the judge had it out for the rapper, saying she was "enamored with him" and had "showed up at his community service for homeless people." He also accused her of trying to get Mill to leave his label for one her friend ran. More than a week later, federal officials reportedly began investigating Brinkley.
And last month, it was revealed that Mill's original arresting officer, Reginald Graham, had been named on the DA's list of officers suspected of corruption. That led to renewed pressure from Mill's legal team, and the Philadelphia district attorney's office even attempted to persuade Brinkley to change her decision. But their pleas have apparently fallen on deaf ears.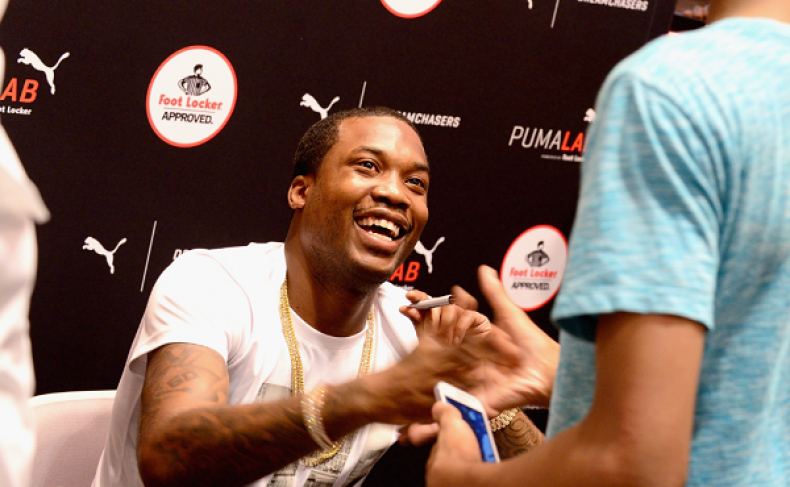 Following her ruling Monday, Tacopina told TMZ that Mill's legal team would be making an appeal to the Pennsylvania Supreme Court to secure his release.
"In spite of recommendations from the Philadelphia District Attorney's Office, which was supported by Governor Tom Wolf, the judge continues to stand alone in supporting Officer Reginald Graham's perjured testimony as well as his criminal behavior that has been documented."