Why Was Meek Mill in Prison? Rapper Issues Statement About Early Release
Meek Mill is finally a free man again.
The Philadelphia rapper was facing a two-to-four year prison sentence after violating the terms of his parole in early 2017. However, the 30-year-old, whose birth name is Robert Rihmeek Williams, was released on Tuesday afternoon, TMZ reported.
An hour before he was set to leave Chester State Correctional Institution in Pennsylvania, Mill issued a statement thanking his family, legal team and legion of fans and public advocates for their "love, support and encouragement during this difficult time." He said it was the "prayers, visits, calls, letters and rallies" that helped him "stay positive" during his five months behind bars.
The Dreams and Nightmares rapper offered a special thanks to the Philadelphia District Attorney's office, who advised against his imprisonment, delivered by Judge Genece Brinkley on November 6, 2017. "To the Philadelphia District Attorney's office, I'm grateful for your commitment to justice–not only for my case but for others that have been wrongfully jailed due to police misconduct," he said.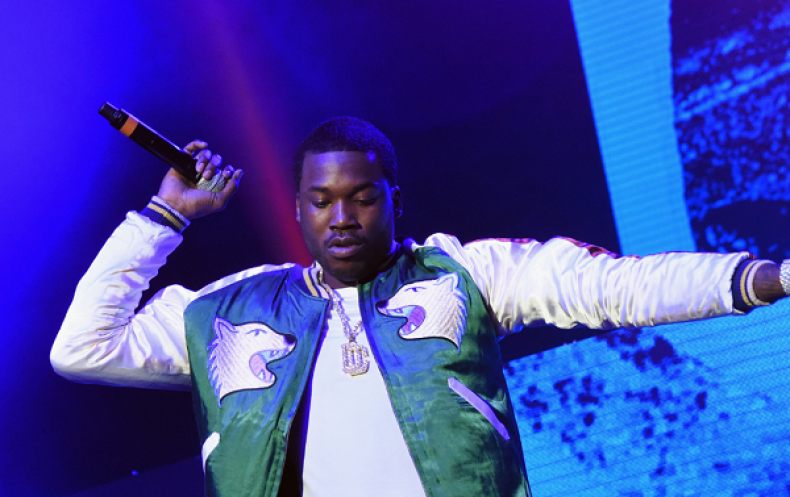 The platinum-selling rapper will continue to use his platform to advocate for those suffering unfair prison terms. "Although I'm blessed to have the resources to fight this unjust situation, I understand that many people of color across the country don't have that luxury and I plan to use my platform to shine a light on those issues," he said. "In the meantime, I plan to work closely with my legal team to overturn this unwarranted conviction and look forward to reuniting with my family and resuming my music career."
Judge Brinkley faced a wave of public criticism for her "unjust" and "unfair" sentencing. Only heightening the backlash, Mill's lawyer, Joe Tacopina, suggested the judge was "enamored" with Mill, accusing her of randomly showing up at his community service and baiting him to leave his record label for a Philadelphia label ran by a friend. Brinkley has been under federal investigation since 2016.
It was revealed in March that Mill's arresting officer, Reginald Graham, was listed on the district attorney's list of police suspected of corruption.
The motion wasn't enough to convince Judge Brinkley to reduce Mill's sentence. She ruled two weeks ago that her court "committed no error" and refused to hand over the case to another judge. Tacopina to make an appeal to the Pennsylvania Supreme Court for Mill's release. It was Pennsylvania's highest court that set him free.