Meet Dylan Winter, the Adventurous Bloke Sailing Slowly Around Britain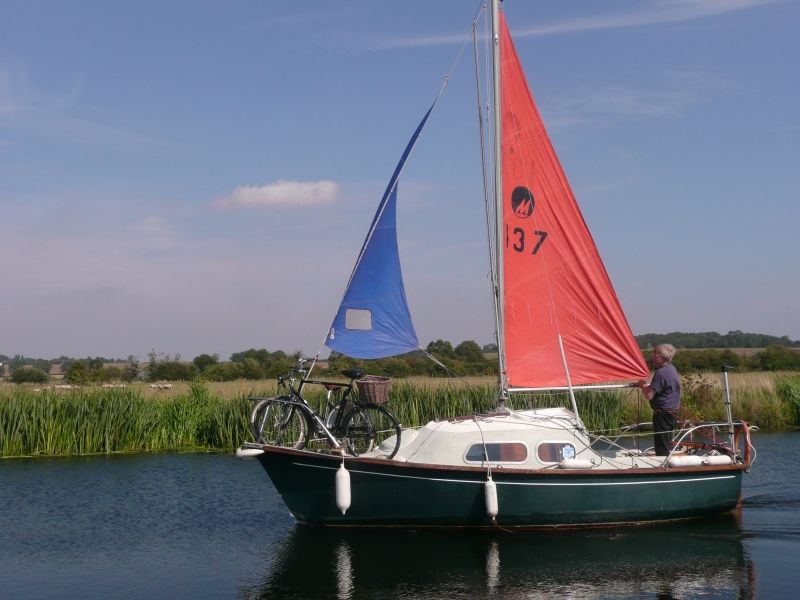 When you're sailing, you're mostly at the mercy of the wind, the weather, the climate. If it's not a good time to set out, you wait. When the winds are for you, you go. There are moments when it is undeniably right to leave and explore new terrain, even though many uncertainties lay ahead.
That was the case for Dylan Winter when, in 2008, at age 52, he decided to go on an adventure. After decades working at the BBC and other outlets as a journalist, he wanted a new challenge. "If you live on an island, at some stage you should sail around it," he says. (Just don't tell the Aussies that, mate.)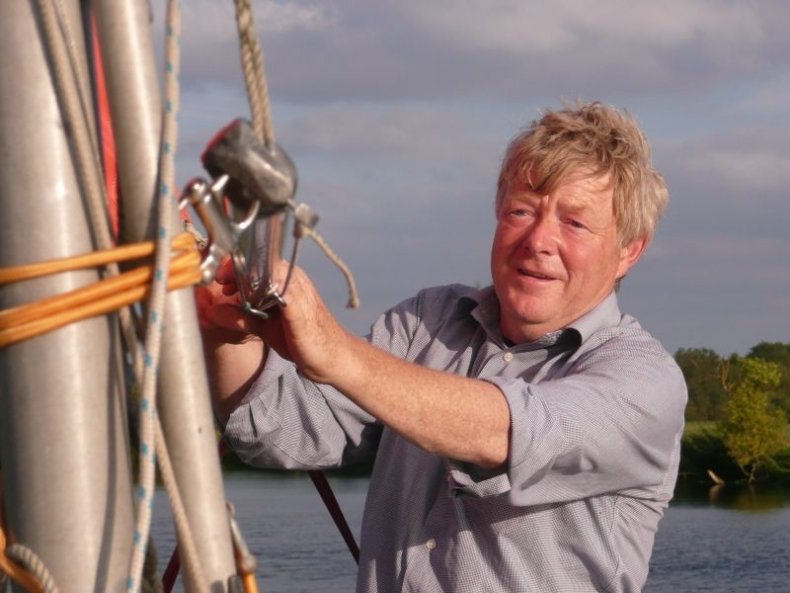 That's how the "middle-aged, middle-class bloke from Middle England," as he describes himself, started his quest to sail around all 20,000 miles of the island's "stupidly crinkly coastline." Slowly. After nine years, he's about halfway there. He sails in the summer, and posts the videos in the winter. He makes a small but significant amount of money from his exploits, mostly from "old blokes" who watch the videos on his YouTube Channel "Keep Turning Left" and feel a desire to give. One of his most frequent donors gives because, as the man puts it most eloquently, Winter's small boat is "the shittest in the anchorage."
I came across Winter in a curious fashion; he drifted into my awareness. Some unknown person, bless him or her, signed me up for a email chain of mystics, physicists, scholars of Hindu religion—and, believe it or not, Deepak Chopra. In it, they discuss matters of God, the universe, quantum mechanics, Vedanta (a Hindu philosophy) and consciousness. Probably two-thirds of its is incomprehensible. But there are some gems. One email concerned a video of starlings swirling in large patterns called murmurations. You can see it below. It's moving to watch. Many birds act as one. The person who sent it said it's an example of "collective consciousness," the animals acting like the "countless eyes of God."
The clip led me to Winter, who took the video, and that's how I found out about his Youtube sailings exploits. Winter disagrees that the starlings are a sign of some godly creation. He sees it as an example of "amazing animal behavior."
Though not religious, Winter seems like a man of generous spirit and dignity. And a sense of wonder pervades his films. He revels in the beauty of nature, and helping people out. One man tells Winter that watching one of his sailing videos, entitled "troublesome reach," helped him get through his divorce, by calming him down. He sent an email to Winter in which "said he was finally able to get a good night's sleep. Isn't that great?" It's a simple video, piano music playing while the camera follows the ship's path through a muddy, narrow river. Even in what some might call drudgery, there is beauty. It goes so. The journey continues.
In his videos, Winter aims to make viewers "feel as though they're sailing with me. You never know when you're going to strike a note with somebody."
Responses often surprise him. A video he did called "brothers in arms," featuring music and stunning scenery from East Anglia and Scottish lowlands, got quite a response from veterans, many of whom emailed him their thanks. He's been sent chocolate and cakes, and several American viewers came out to join him for a few days on board his ship. Only rarely is the feedback negative. Recently he made some comments critical of President Trump for lying and was barraged with nasty emails.
But the point of enterprise is exploration, getting a taste for the scenery and history of the storied island on his Westerly Centaur, a well-made and capable 26-foot-long "gentleman's yacht." And they're educational, too. One retired steelworker "taught himself to sail just by watching my films. Which is a little alarming, but there you go."
He says he started on England's east coast because he knows the area better, and he wanted some practice before heading out further afield. "Most people go clockwise," he says. But not Winter. He goes his own way.