Meet Earl Pomeroy, the Moderate Democrat Touting His Health-Reform Vote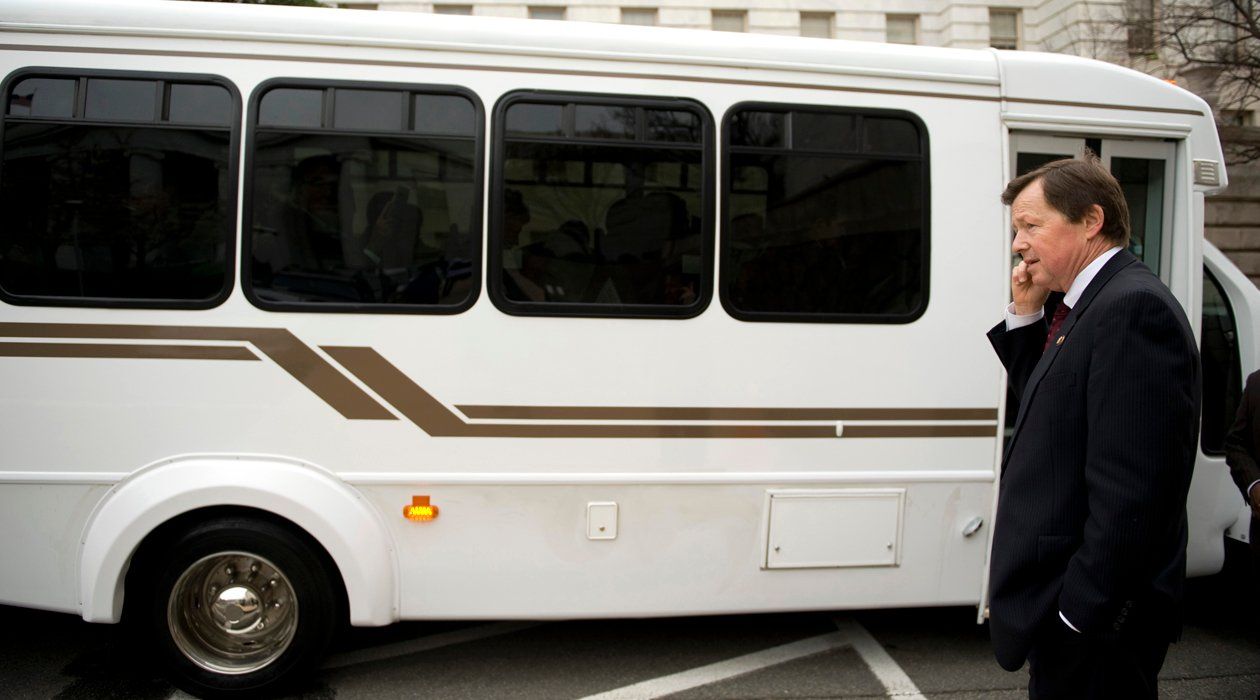 Few issues have been as confounding for Democrats this year as health-care reform. With anger at government spending running high, how does an incumbent deal with an unpopular law that, for many voters, sums up the arrogance and big-government philosophy of the Obama administration? Some struggling candidates have responded by lashing out at the law, calling for its repeal. Others have done the campaign equivalent of ducking and covering.
But North Dakota Rep. Earl Pomeroy's strategy is different. A Democrat running in a reddish state, Pomeroy has been battered by attacks from his opponent for his pro-reform vote. But rather than try to change the subject, Pomeroy's campaign has embraced the issue. Earlier this month, he cut an ad defending his vote in favor of the health-care bill and he also goes on the attack, challenging opponent Rick Berg's record on health. What remains to be seen is whether Pomeroy and a handful of other moderate Democrats—including N.Y. Rep. Scott Murphy and Nevada Rep. Dina Titus—also advertising on health care will profit from bucking the conventional wisdom that only liberals in safe districts dare mention their votes.
But so far, Pomeroy—who was thought to be doomed at the onset of the race—has closed the gap to within 10 points, according to a Rasmussen poll released Oct. 21. Pomeroy, his state's only representative, is vying for his 10th term in Washington. Although North Dakota has a Republican governor and hasn't voted for a Democratic presidential candidate since 1964, its congressional delegation consists of Pomeroy and two Democratic senators. But Republican Gov. John Hoeven is far ahead in the race to replace retiring Sen. Byron Dorgan, and Rick Berg, a member of the state House of Representatives, has a good chance of unseating Pomeroy. FiveThirtyEight.com's Nate Silver predicts a Berg win. Another major forecaster, the Cook Political Report, rates it a toss-up. Pomeroy's past victories have usually been tight.
Why would Pomeroy touch health care? The struggles facing him are in some ways different from those of other Democrats, whose home districts are grappling with high unemployment and stagnant economies. North Dakota, in contrast, has the nation's lowest unemployment rate and a budget surplus. But Pomeroy does have one problem in common with other Democrats: his party. "It's one of these elections where Republicans are trying to nationalize the race and link him to [President] Obama and [House Speaker Nancy] Pelosi," says Mark Jendrysik, chair of the political science department at the University of North Dakota. "All of Berg's commercials are about how [Pomeroy]'s out of touch with North Dakota values."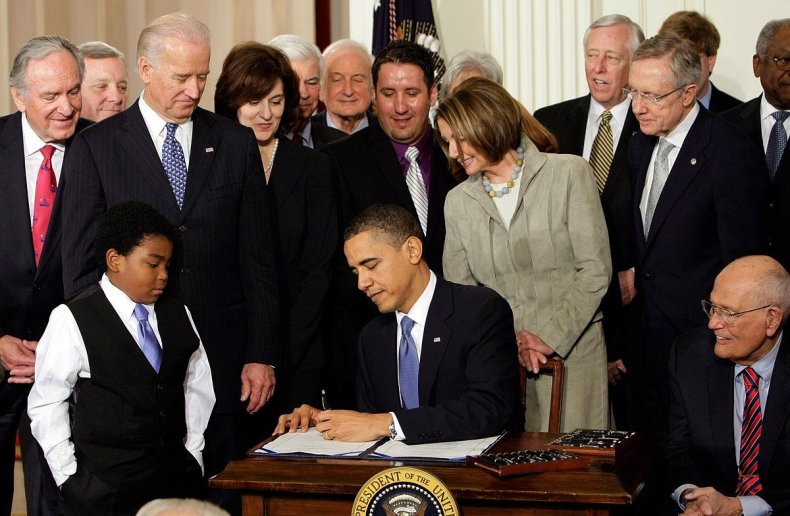 Pomeroy's ad tries to localize the health-care issue. "North Dakota doctors, nurses, and hospitals all praise Earl Pomeroy because he listened and then made sure the health-care bill protected North Dakota, improved Medicare, and kept our rural hospitals open, saving lives and putting North Dakota first," a narrator says, before the music turns ominous and the ad shifts to an attack on Berg's own health-care record, charging him with being against insurance for North Dakota children and making it easier for insurance companies to deny coverage. Berg, a veteran state legislator, says the charges are untrue. The children's insurance bill reduced the income eligibility requirement, a move Berg says was necessary in lean times, but still offered a generous benefit. And he says a second bill, which prevented denial of coverage for past victims of domestic violence, wasn't necessary because insurers in the state weren't doing so. "My opponent's spent millions of dollars trying to distort my record, rather than run on his," Berg says.
But when he's asked about the ad, Pomeroy reveals some of the same defensiveness other Democrats have shown—it clearly wasn't the issue he'd emphasize if he had his druthers. "I strongly would have preferred a bill that had more bipartisan support," Pomeroy says. "But this ad was a response to Berg's ad that the health-care vote was a vote against North Dakota. We're rebutting the notion that this was Washington against North Dakota." Berg and third parties have zeroed in on Pomeroy's health-care vote. (According to OpenSecrets.org, outside groups have spent more than $800,000 on anti-Pomeroy advertisements). "Basically if you look across the front line of North Dakota health care, the one place where there was consensus was all of the health-provider groups, as well as the disease-prevention groups and the AARP, were lined up in support of the bill," Pomeroy says.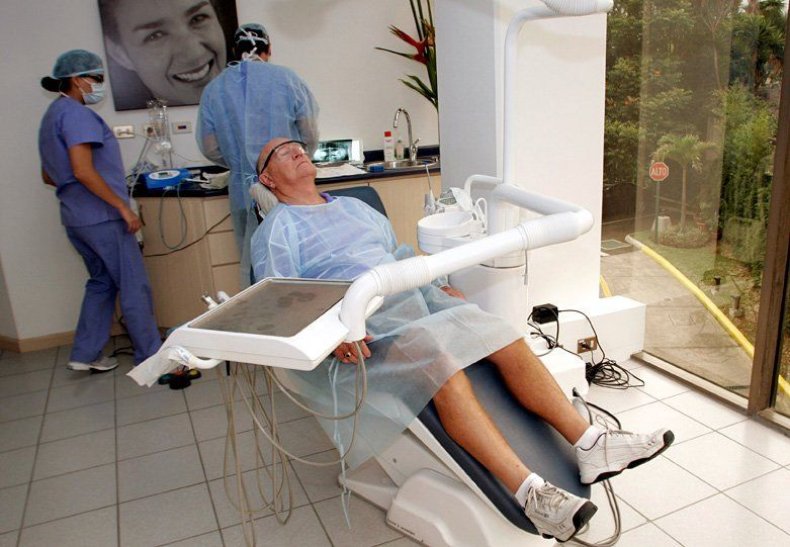 Berg's camp disputes that. In fact, opposition to the bill is what made Berg, whose wife is a family-practice physician, enter the race. "When she looked at this bill, she said, 'This is going to put government between me and my patients,' " he says. "And so really, it was kind of a big part of our decision. Do we sit back and complain about what's going on Washington, or do we step in and offer the voters an alternative choice?" He said he opposes a mandate that all individuals must buy insurance or pay a fine, and he worries about tax increases caused by the bill—although the nonpartisan FactCheck.org says health reform will bring with it only small tax increases for a small portion of Americans. He says voters have told him they're upset that Pomeroy didn't hold town-hall meetings during the summer 2009 congressional recess. (Spokesman Brenden Timpe says Pomeroy held "tele-town halls" via phone to better accommodate a widely dispersed population.
Pomeroy, who highlights his voting against the Democratic leadership on such issues as the Medicare prescription-drug benefit, has long had a complicated relationship with health reform. In January, in the heat of the effort to push the bill through, Politico reported that a livid Pomeroy told colleagues on the Ways and Means Committee that he might as well not bother running if Democratic leaders couldn't get the bill finished quickly. And he was one of several Democrats who publicly called for scaling back ambitions after the election of Sen. Scott Brown in Massachusetts destroyed the Democratic super-majority in the Senate. But he says his final decision had nothing to do with electoral politics. Having watched the 15-year gap between the Clinton health plan—introduced when he was a freshman—and the new bill, he was worried that if the bill were defeated, flaws in the health system would have been left alone. "This would have been yet another political third rail," he says. "Neither party would have gotten near this issue for many years." In the end, Pomeroy was one of 30 Blue Dog Democrats to cast aye votes—a slight majority of the 54-member moderate caucus.
Pomeroy's fate on Nov. 2 could answer one of the key questions with which Democrats have wrestled during this campaign: whether to nationalize the election. As the GOP and its Tea Party allies attempt to cast the midterms as a referendum on President Obama's policies, the Democratic Party has opted to focus on local issues, calculating that dissatisfaction with Washington is too great to outweigh whatever fear of a return to Bush-era policies they might be able to arouse. That has infuriated liberals, who find the tactic timid. If Pomeroy's able to close the gap with Rick Berg and eke out yet another close victory, it would prove that localization wasn't such a bad idea—at least in states where the economy is good. Unfortunately for Democrats, there are mighty few of them.