Meet Faith, the Character Who Could Become Hollywood's First Plus-Sized Superhero
Sony Pictures confirmed a film adaptation of the Valiant Comic series, Faith, with a script by Maria Melnik (American Gods and forthcoming The Escape Room), Deadline reported Thursday. The hero? Faith Herbert, a geeky teen girl with a love for comics and science fiction who happens to possess telekinetic powers. If the casting is done right, Faith could be Hollywood's first plus-sized superhero.
For years, the superhero movie market has been dominated by Marvel Cinematic Universe (MCU) and DC. Faith Herbert will stand in a universe of her own, written by Melnik and produced by Neal Moritz, Toby Jaffe, and Dan Mintz, Variety reported Thursday.
Faith made her first appearance as a member of the Renegades in 1992. Her super-ego, Zephyr, garnered such positive reactions from readers that she was given her own comic book series. The present series, launched in 2016, is written by Jody Houser, with comic art by Francis Portela and Marguerite Sauvage. In this version, Faith moves to Los Angeles and assumes an alter-ego as a reporter.
As for Faith's powers, she can fly and levitate objects with her mind. She was raised by her grandmother after her parents were tragically killed in a car accident. Compared to other superheroes, Faith's angst is minimal. As a character, she is a happy and bright young woman despite her tragic backstory.
Newsweek subscription offers >
Sony and Valiant started collaborations in 2015 with "Bloodshot," a movie based on a Valiant character of the same name, Variety reported. Vin Diesel and Toby Kebbell have been signed to star opposite each other in July. Jared Leto is reportedly to lead in a Morbius film, an extension of Sony's Spider-Man Universe, The Hollywood Reporter wrote Wednesday. Daniel Espinosa is slated to direct.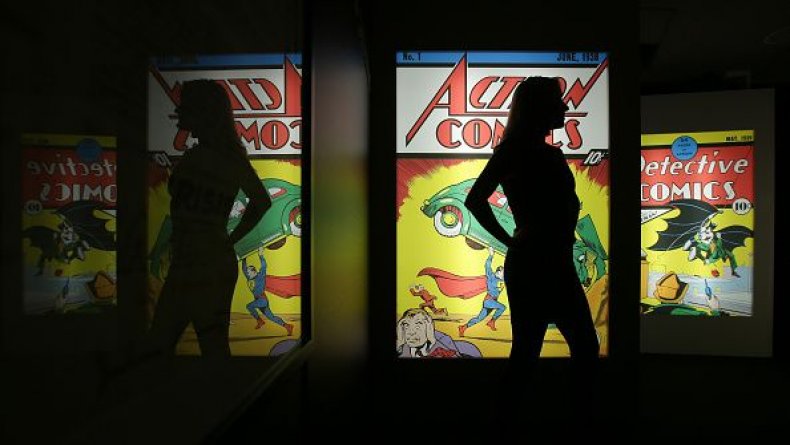 Faith is not the first superhero to be a "first." Marvel Studios has hinted at plans for MCU's first Muslim-American superhero, Kamala Khan aka Ms. Marvel, to appear in the forthcoming Captain Marvel movie, the BBC reported in May, Brie Larson is set to star as Captain Marvel in 2019.
Marvel head, Kevin Feige, has also promised that audiences will soon see two LGBT superheroes in a Marvel movie, The Daily News reported Monday, with one of the characters being Valkyrie from Thor: Ragnarok. It is unclear how the roles will be handled.
Newsweek subscription offers >
It's unknown when the possible film will appear in theaters.
Meet Faith, the Character Who Could Become Hollywood's First Plus-Sized Superhero | Culture